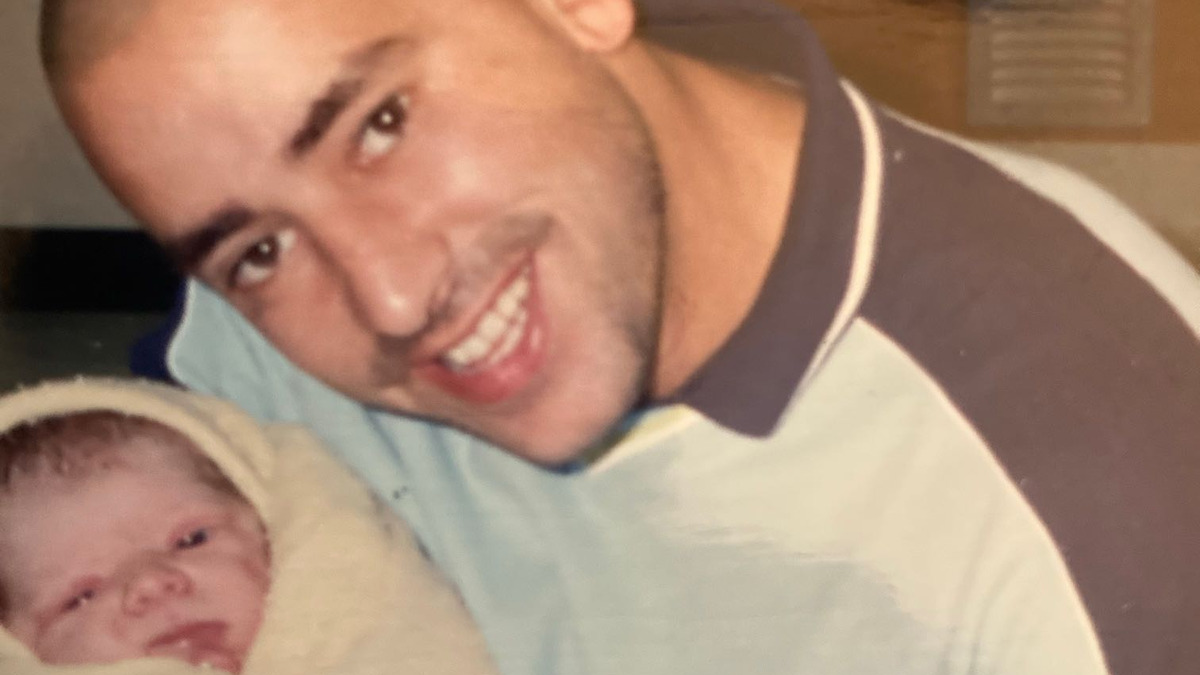 Starting up a business with a bucket and sponge
"Every time a door is closed in your face, you're closer to another door opening".
My name is Sam Smith, and I was born in Bolton in 1972 where I grew up. I came from a single-mother family where there were four kids and each of us had different dads. I didn't ever get to know my own dad.
We were moved from estate to estate in my childhood so by the time I was 11, I had been to three different primary schools. So, my education was obviously affected; school was difficult for me. Around this time, my brother was also taken into care.
My dream as a kid was to play football for the Bolton Wanderers, I was part of the Junior Whites at Bolton and looked up to the legends there.
In 1977, my mum got together with a man who was very unkind and violent towards me. They split up and then got back together again in the 80's when I was 13.
My step dad rejected me and had me put into care. My whole life changed from there.
On reflection, my mum made many mistakes, but I know that she tried to do the best for me. My stepdad was the one who took control and made the decision.
I ended up with the wrong crowd. I don't think I was a bad kid; I was often loyal and took the rap for everybody else. I got involved with petty crimes, stealing and I was sleeping on the streets.
At age 15, I ended up in youth custody for six months. After my release, I was out for seven days before I was put back into the same exact place.
After that, I ended up shoplifting a Walkman from Dickson's and I was arrested and remanded to Strangeways in 1990. That was on a Friday, on the Sunday (1st April 1990) is when the Strangeways riots broke out.
I was moved within the prison system, to places like Wormwood Scrubs and Hindley, where I was released and entered into a homeless hostel in Bolton.
In that hostel, I met Lisa. She gave me love and care, things I never had in my life up until this point.
We had a baby son, Connor. Just before his birth, drugs were coming onto the scene in Bolton. My friends started to deal and make money and I lost my brother to heroin.
If it wasn't for the birth of my son, I wouldn't have decided to change – I wanted to give the things I didn't have growing up to him: care, attention and love.
I had to get out of that environment, there was very little job opportunity in Bolton, and I couldn't hold down a job there, so I moved to Blackpool.
I began to go to peoples houses with a bucket and sponge, asking to clean their cars. I was ambitious and determined, some doors got slammed in my face, but I carried on. I believe every time a door is closed in your face, you're closer to another door opening.
And eventually doors did begin to open, I was signposted to The Prince's Trust and they gave me a grant and loan. I was able to buy our first van. Without that support I don't know where I'd be because there aren't a lot of opportunities given to young people.
I turned an old petrol station into a successful car wash and began to employ local people. This is where my passion to empower local young people started.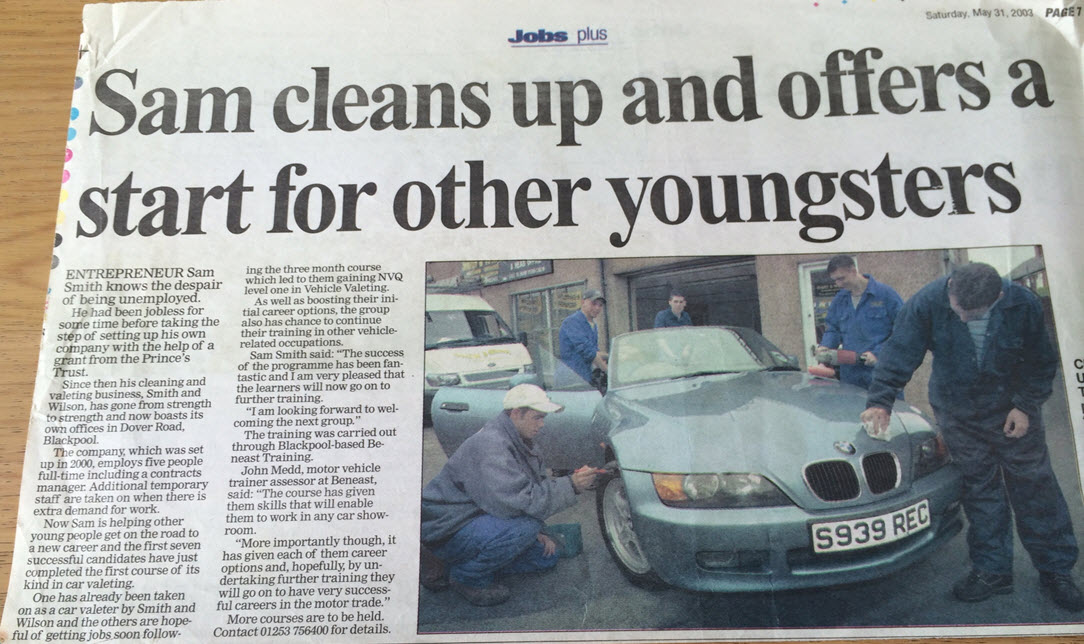 I began reaching out to potential customers and took over an old unit and turned it into a valeting centre. This led me to being put in contact with a college where I agreed to take on 12 young people who were not in employment and who struggled in school just as I had. Out of these 12, 10 completed a level 1 qualification.
I believe entrepreneurship is about communication and finding opportunities; we were perfectionists from the start, cleaning and valeting the cars the right way and never giving up.
Then I came upon another dark time in my life when, after 25 years of a relationship with my teenage sweetheart, we broke up. She came home one day from work and she had decided to leave me. We had 4 children together; Connor was 25 and my youngest was 7 and I had no idea what to do.
I was presented with immediate problems like selling the house we were living in, and I was in the process of selling the business that I had built. But mostly, I was very lonely.
My other son was working at Morrisons at the time and told me about an opportunity to be a community champion. I applied for it and got the job, fundraising, working to support food banks, limiting waste and giving young families food. It was my escape from having no one there when I got home.
I had never been employed by anyone before and being an employee was hard. I remember one time they threw a palette of easter eggs away into the skip, I jumped in there to retrieve them, thinking that no food should go to waste. I began to hand them out in schools in the area. Well, I didn't know there had been a product recall on them! I had to go and retrieve all the easter eggs…
After this job, I met my wife and moved from Blackpool to North Wales and since then we've been doing the things we like together: entrepreneurship, walking in nature and family time.
We're looking to launch Genuine Futures in Bolton. It is remarkable to be back where I grew up talking to people in the area and supporting young people through personal development and key life and employment skills.
We share stories of success with them, including my own story and William Morrison's, who decided to start selling eggs in his area.
Since then, I've had 4 more children, most recently this year in April. Three of my children are adopted, so in total I am responsible for 11 young people.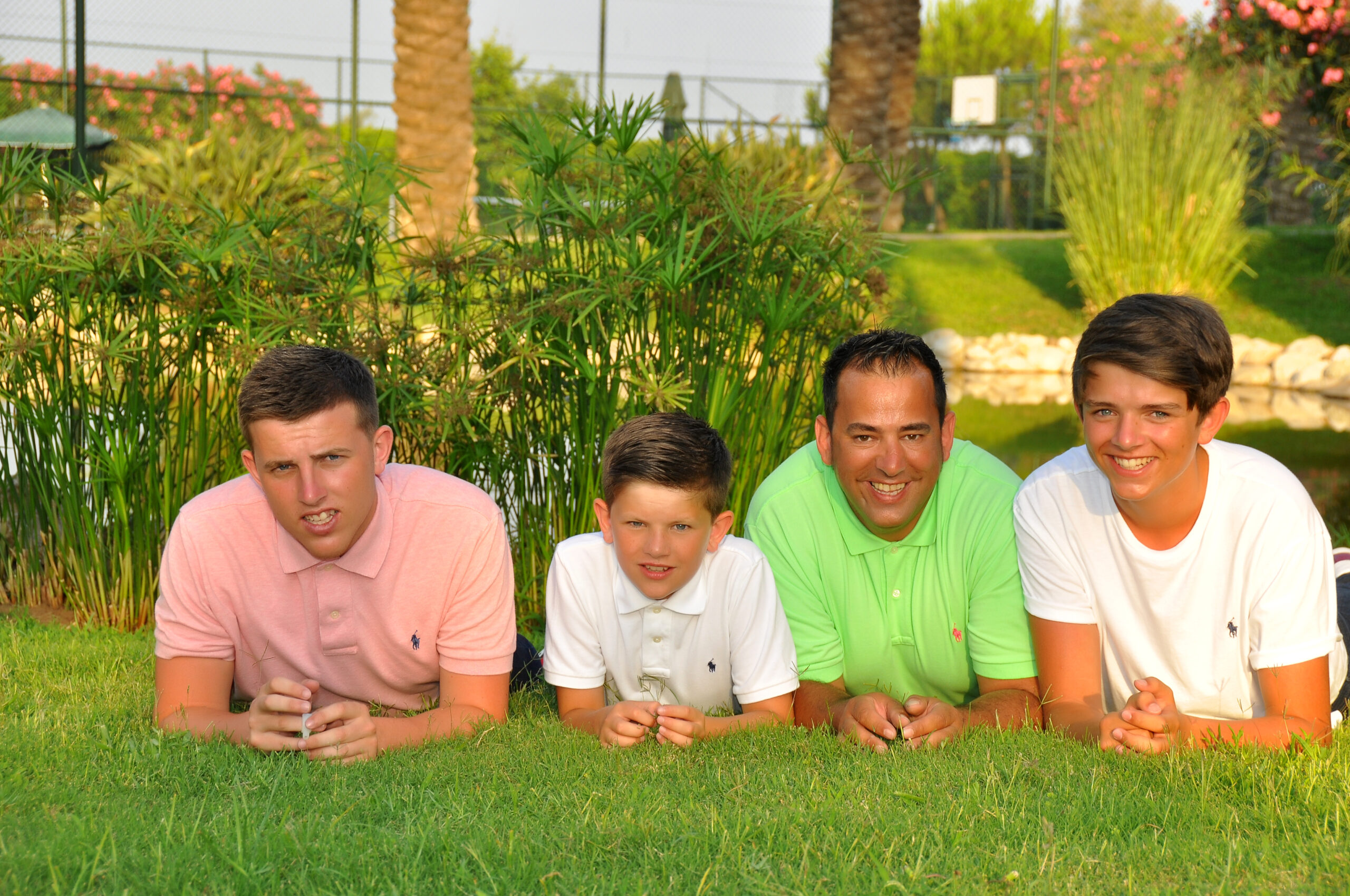 I've supported 320 young people in Blackpool, and many have gone on to start their own business, they're now supporting other young people through employment. Seeing the
transformation in them is just so empowering.
I believe life is about changing people's lives, transforming them into something better. I had to transform my own life from a poverty-stricken background into success. When nobody believes in you, it makes you depressed and vulnerable to negative influence.
In the future, I want kindness, compassion and consideration for myself and for other people. Mistakes happen but they are learnt from, and they make us stronger people.
This blog was written by Ava Goldson based on the interview with Tales to Inspire.
Resources: