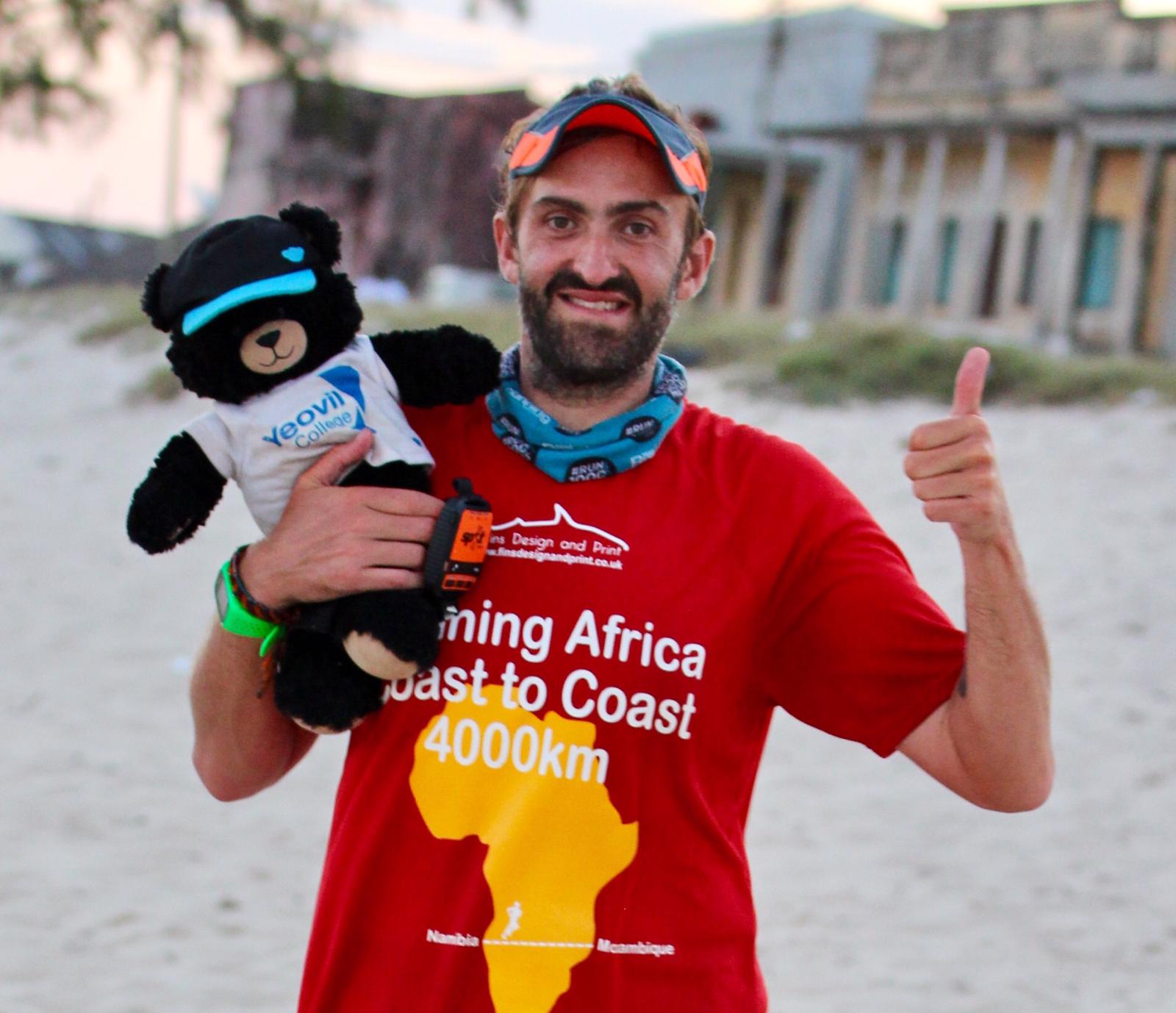 Going from party boy to endurance role model In the name of charity (Part 2)
-Running was my drug now, and as much as it gave to me, it helped me give to others so much more. For the next 2 or 3 years, I entered marathons and other races all across the country. In 2008, I finally cleared my debts and felt the weight lift off my shoulders. When a friend told me about a group charity cycle across Malawi to raise money for ActionAid, I leapt at the chance and the three weeks I spent there gave me a perspective on life that has never left me.
You don't appreciate poverty until it is right there in your face and what I saw left me in no doubt. The locals had no medical supplies, barely any food, no safe drinking water – nothing. As I listened to a woman give a talk about being raped and diagnosed with HIV, my worries of material wealth back in Manchester seemed pathetic in comparison. I thought back to my colleagues at Adidas craving the latest trainers and doubted how much joy things like this could bring me ever again. I knew then that I wanted my life to be about community, treating people as equals and giving back. What followed was 10 years of adventures, challenges and raising money for those that need it.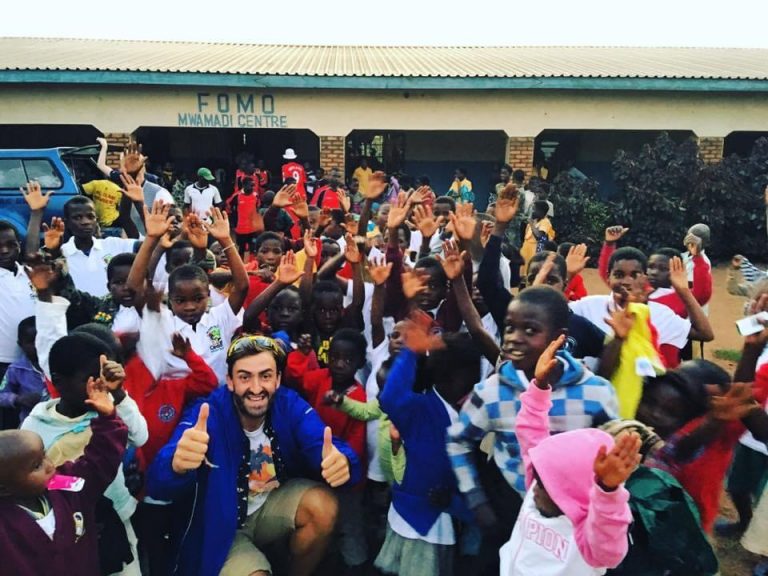 The next year I returned to Malawi with FOMO, a Preston-based charity, which has helped 3,500 orphans in the country. Desperate to do more and raise more, I ran the Blackpool and London marathons within 3 weeks of each other – clocking 3hr 13m for both. In 2011, I cycled the 1000 miles from Lands' End to John O'Groats in 13 days and ran the London marathon with one day off. Wheeling through the Scottish Highlands, there were times when I was completely engrossed in the moment and had never felt more alive.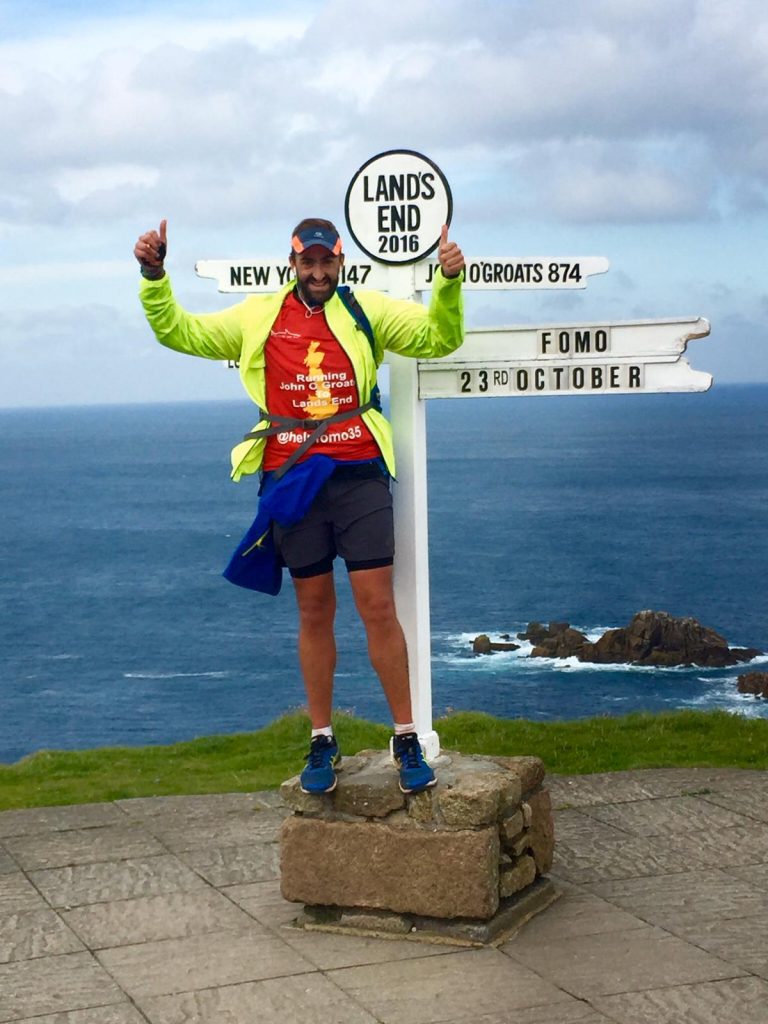 In 2012, running took a back seat and I went travelling for two years. East Asia, South America, and the Indian sub-continent were all amazing and I was privileged to learn so much about our planet. I saw some incredible things, like the Dalai Lama speaking in India, but it all felt a little self-indulgent. I imagined how great it would feel to travel and fundraise all at the same time.
In 2015, I met with FOMO with the idea of running 27 marathons in 27 days the full length of Malawi from Zambia to Mozambique in the hope of raising £35k to build an arts and science block. Over 700 miles, camping in local schools with no running water, was a truly humbling experience. Of course, the challenge was physically gruelling but inspiration and motivation was everywhere I looked. Three days before the end, I came across a disabled 12 year-old boy that had lost both parents. He was dragging himself across the floor and could no longer get to school as he had grown too big for his aunt to carry him the 5km. For me, the pain, heat and discomfort would all be gone in a few days, but I hoped that the money raised could change lives forever.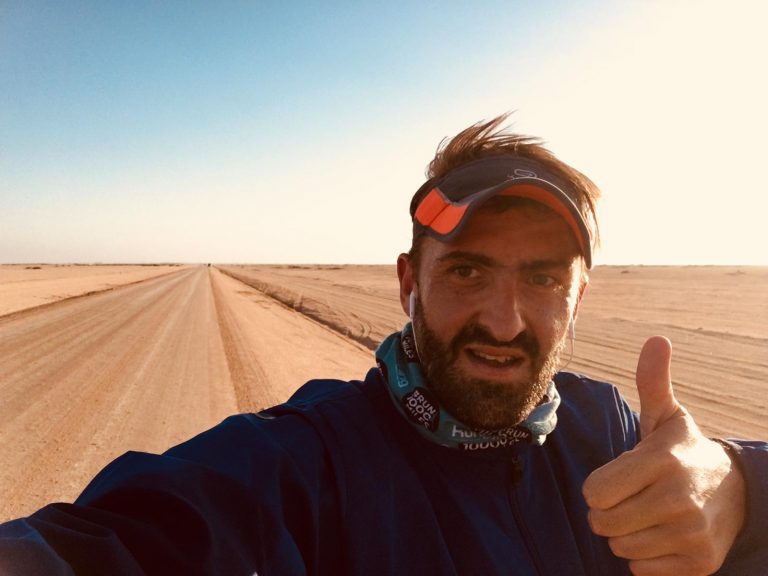 After that, the challenges came thick and fast. After finishing the 200 mile Ultra Great Britain in 84 hours, I wanted to return to Africa and do something bigger and better than ever before. In 2018, I ran across the continent. 2,474 miles in the African heat over 98 days was something my student self would never have thought possible. Battling sickness and fatigue, I clocked up to 30 miles most days.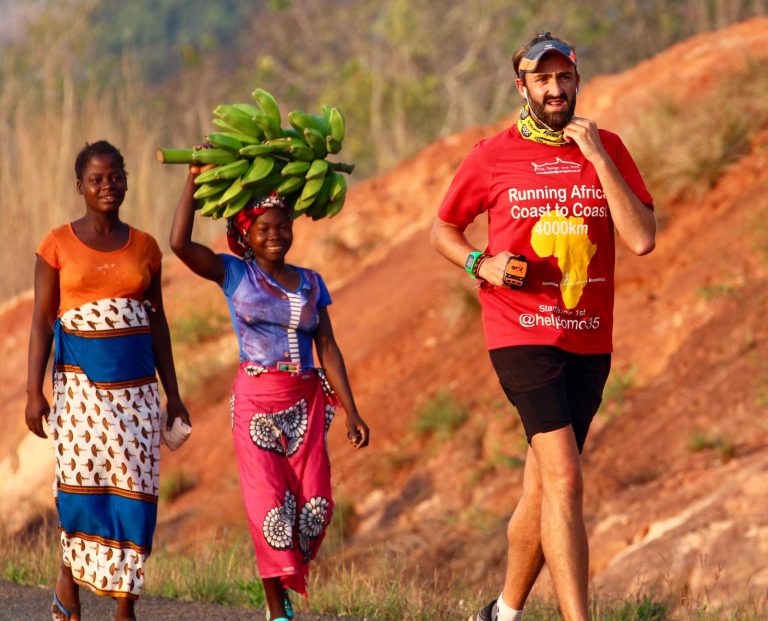 Starting on the Atlantic coast, the first stint through Namibia was as tough as anything I've ever experienced. No people for miles on end, no cover from the blazing sun and the battle of piercing headwinds. There were no landmarks or villages to aim for – you just had to keep running and hope the maps were correct. I camped in the wild and came a little too close to lions, zebras and hyenas more times than I could count. Along the route, I found each country spoke to a different part of my personality: Namibia for its solitude and dramatic sunrises, Zambia for its vibrant villages and elephant migrations that took your breath away, Malawi for the company of hundreds of kids running barefoot alongside and Mozambique for its beauty and the sweet relief of the Indian Ocean at the finishing line.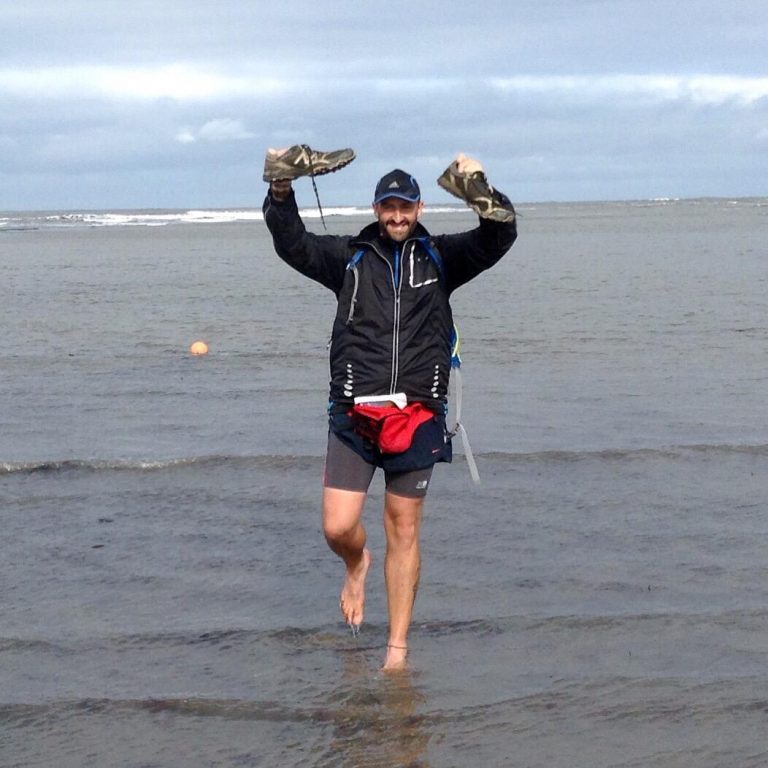 In total, I have raised over £95,000 for charity and won numerous awards and accolades for my achievements. More importantly, I hope that I have played my small part in breaking the vicious cycle of poverty. As for my next chapter, I'm planning to run the length of Africa from Cairo to Cape Town. It is 6,300 miles and I would like to both beat the world record and raise as much money as possible.
I have found that time spent running is often time spent thinking, and given I've run more miles than I can possibly remember, I think I have realised a few things along the way.
Firstly, people always ask me if it was safe to run in Africa, but it was 98 days of kindness. People with nothing would rush out of their homes to give me a bowl of rice and a piece of wood to sit on. Whether you have a little or a lot, it feels good to give. Secondly, I have never heard so much laughter and joy from the school kids in Malawi – material wealth, a great job and lots of money doesn't equal happiness – you need something more. Finally, you have the power inside you to change your life for the better and accomplish things you never thought possible. You can be the 80 year-old that looks back and says: 'I DID IT'.
Brendan's links:
Support