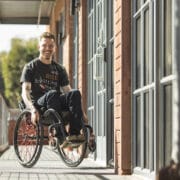 Turning the lights back on. Overcoming paralysis.
Racing Motorcycles and the Pursuit of Success
It all started one Christmas when I was 3 years old. I received the gift of a tiny motorcycle and before long I was hooked on motorcycles and started racing.
I was successful as an amateur racer and dreamed of becoming a National Champion and actually did achieve this.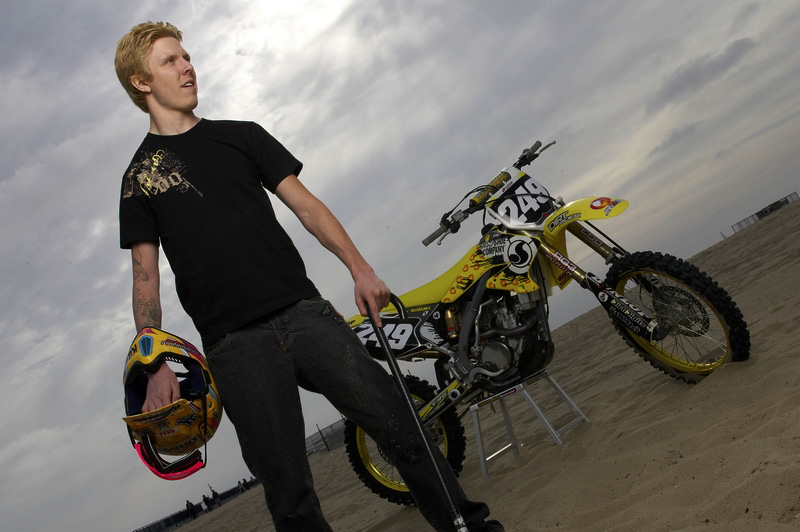 A Life-Altering Accident
In 1999, in my rookie season as a professional, I had an accident. My motorcycle malfunctioned over a very large jump and I hit the ground head first and I heard my neck break. I recall being in the dirt and couldn't move at all and was barely breathing. I would have died if no-one had been there. I couldn't feel anything-no sensations at all, it was just numbness as if the power had been cut to my body-like the flick of a switch 'the lights had been switched off'. Thankfully I was conscious enough to guide the paramedics to the severity of my injury before they airlifted me to hospital.
When I woke up, a couple of days later, in the hospital Intensive care unit, I had had surgery on my neck. The cervical vertebrae 4,5 and 6 were broken and the surgeon had rebuilt the 5th with bone from a cadaver and had put a metal plate/screws etc in my neck so it was stabilised.
I was intubated on a ventilator but then my lungs filled with fluid and I flatlined.
This moment of 'death' was the most precious moment of my life, it was when my purpose came to life. All my fears and anxieties in reality merged-there was just the vast infinite awareness of potential ahead which was quite blissful.
I was shocked/resuscitated back into my body. Once conscious, I looked at both my Mum and my grandmother and realised how lucky I was to have the chance to move forward in time, however slowly, and appreciate the love around me and not waste this in the future.  I  thank my body everyday and now have reverence for the most simple things. I was told I had a one in a million chance of ever being able to move any body part below my neck again and I just couldn't accept that verdict.
From Tandems to Three-Wheelers
Overtime, I was able to have small wins, a flicker in my toe and then a movement in my fingers and eventually was able to prove the specialists that I was that one in a million.
As part of my recovery therapy, I peddled a fixed bicycle and from this I suggested that maybe I could try riding a tandem with my Mum as the lead and me as the 'passenger'. I had to be 'taped' onto the bike and started by riding around the car park.But within months we had completed our first 5mile challenge leading up to 3 marathons (26.2miles) in 2003.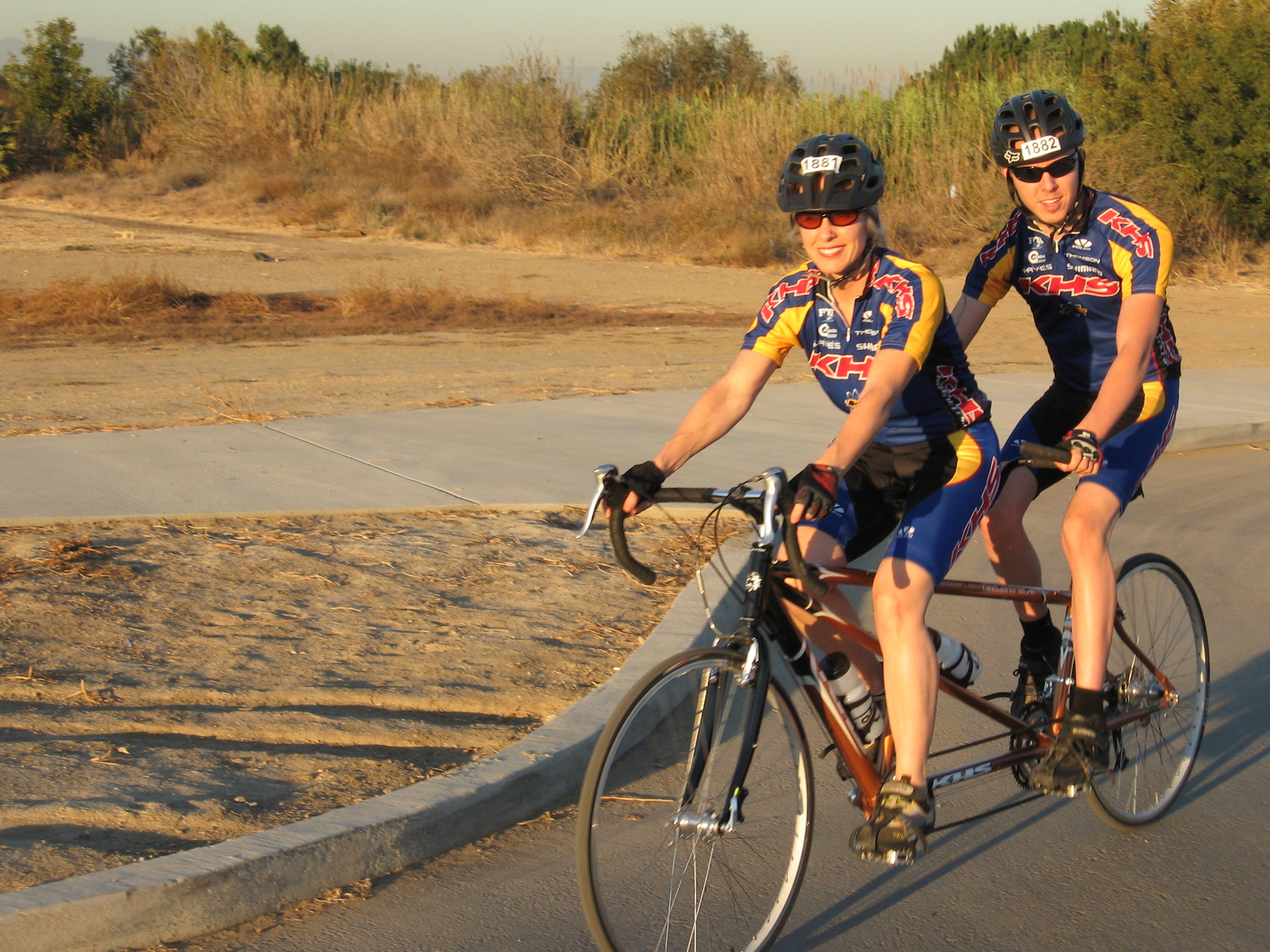 Eight years after my accident,In 2007, my Mum & I rode the tandem from the West to the East of America -3,182 miles! It took us 3 and a half months. At the end of the ride I was most likely at about 40-50% power, my Mum definitely doing most of the work.
From there I progressed onto my own three wheeler bicycle and in 2008 I cycled from the East to the West coast of USA- Washington DC to San Francisco.
A few years ago I walked 20miles/20.,000 steps through the desert of Death Valley,California, every step was a challenge. I get both mentally and physically fatigued as I have to wilfully make every movement happen. It's all about the physics of how my body moves, very consciously engaging the prefrontal cortex of my brain. As I age I have learned to manage carefully my body's physiology.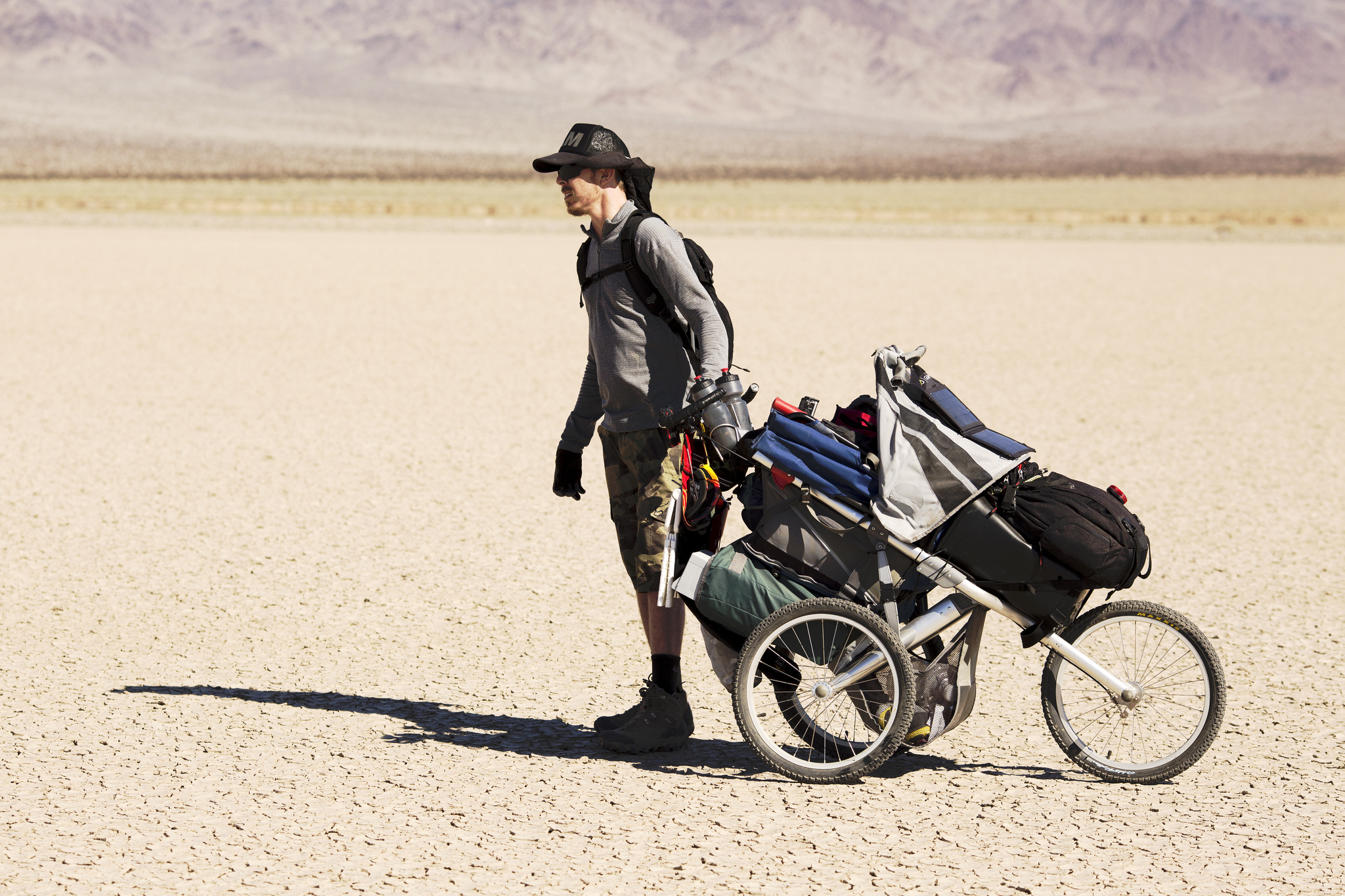 Building a Bridge Between Rehabilitation and Fitness
During my recovery journey my Mum and I had the concept of a business to establish a specialist rehabilitation facility close to home. There were very few, if any, such facilities for those in need after being discharged from their hospital rehabilitation. C.O.R.E. ( Center for restorative exercise) was born from this. In 2010 we rented 'a space', in North Ridge, LA, and created a state of the art, integrated therapy centre by grafting hard and I even slept in the office there! The gym helped others as well as myself by bridging the gap between rehabilitation and regular fitness . The ethos was to keep an open mind/open door, nothing was impossible.
We actually sold our interest in C.O.R.E. last year to our partner, who thankfully, even during these tough 'covid' times, is managing to keep afloat.
My recovery was not miraculous, all our lives are in fact miraculous. Extreme hard work and determination is what helped me get to where I am today. The anger and frustration that I felt, I channelled into hard work. 
From Despair to Determination
During my journey I have had many lows. The darkest was when I was in my electric wheelchair at the edge of a swimming pool. I thought about the burden I was and didn't want to continue to live in this paralysed body. But I didn't move the joystick forward, I visualised my Grandmother's sparkling eyes and my Mum and realised how selfish that manoeuvre would have been.
My identity from 3 years old until my accident was as a motorcycle racer. But now my identity is not important, it is what I do that is important. I am the catalyst to other things. I am a powerful creator. I am still accomplishing, currently I am writing a book and have recently completed my documentary film 'Coming to my senses'.
Every day I first have to focus on my body,selfish I know but I need to be strong and well physically to keep well mentally and thus be able to help others. I keep busy by working out at least three times a week, riding my 'Harley', networking and I set myself goals.
Short term goals are important for example, when you are driving at night, you can only see as far as your car's headlights will allow but you are heading for a destination much much further away.
My message for 2021 onwards is:
Move forward. Try not to look back.
With adversity, go with it. Look at it as a great growth opportunity.
'From every negative a positive can result'
Resources:
Aarons Amazon Prime Documentary – Coming to My Senses
Support: