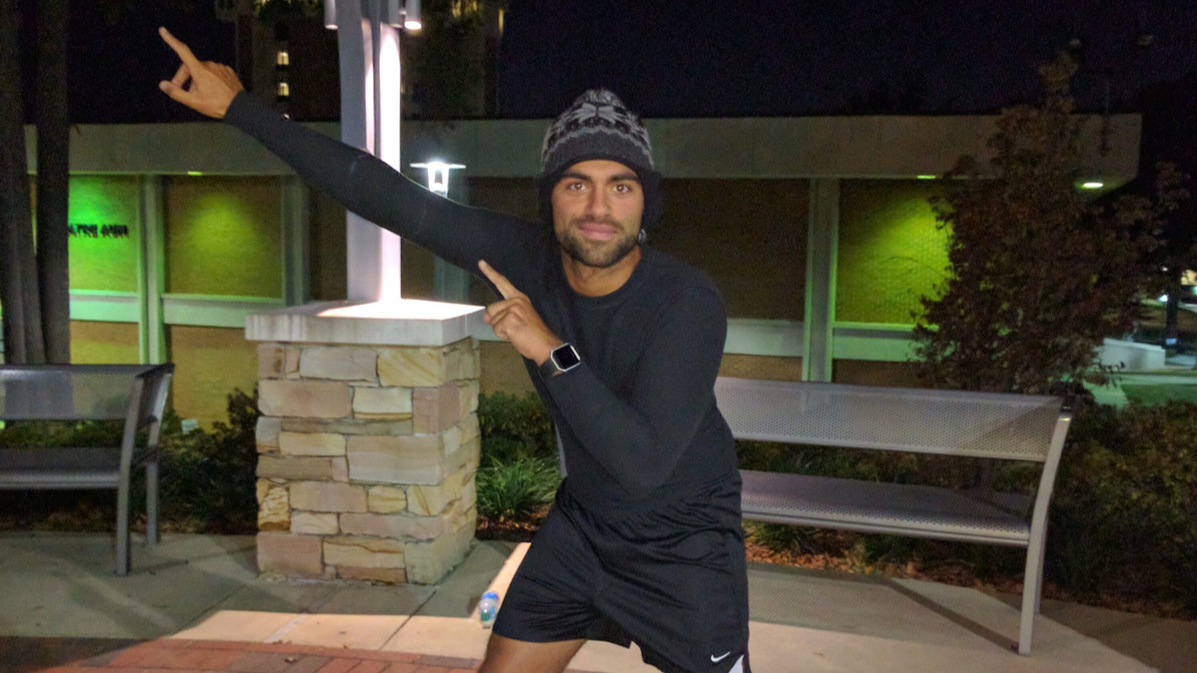 How one person can make a difference; the story behind Tales to Inspire
Krish grew up in Bolton, and when asked by his primary school teacher "what do you want to be when you grow up?" His answer was a no brainer: a professional footballer. A self confused chubby kid, Krish was disheartened when his teacher suggested this may not be a realistic dream, and he should have a back up plan. Fast-forward to 18, and Krish begins his career in professional football playing for Bury.
Injuries prevented him from achieving the progression he imagined, and soon enough, depression set in. Krish was splitting his time between the casino, and his Mum and Dad's 'crappy yellow sofa'.
The opportunity of a football scholarship came up, in California, which appealed to a then-materialistic Krish, concerned with cars, girls, money and possessions. His experience in America would be the start of a journey of self discovery for Krish, where he realised that continually running away from his problems was never going to bring him fulfillment.
This episode explains the events that lead to Krish embarking on several ambitious fundraising challenges, building a school in Uganda, becoming involved with Manchester homeless outreach group Brew Power, and sharing homeless man Danny's story which saved a suicidal young woman's life.
Krish has made it his mission to spread positivity with the power of the stories of people he's met on his journey, and the Tales to Inspire Podcast will be bringing you weekly stories from ordinary people who've overcome or achieved extraordinary things, to encourage you to never give up.