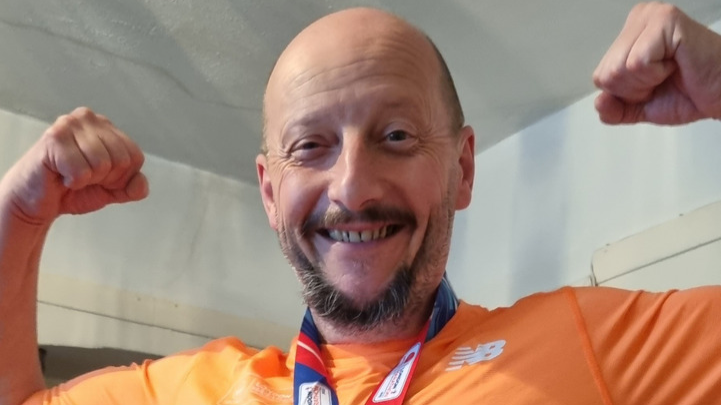 How I got into the world of wheelchair basketball
"Disability has not stopped me from being the person that I am".
My name is Andy Craddock. I went through life as an able-bodied person until I acquired a disability in adulthood.
I'm from Birmingham. I come from a working-class family, and my father was in the military. Both my parents passed away a couple of years ago. Before that, we had to take care of them, my mum had dementia and my dad, had Alzheimer's. My brother also sadly passed from a brain injury and my sister died at 49 from rheumatoid arthritis.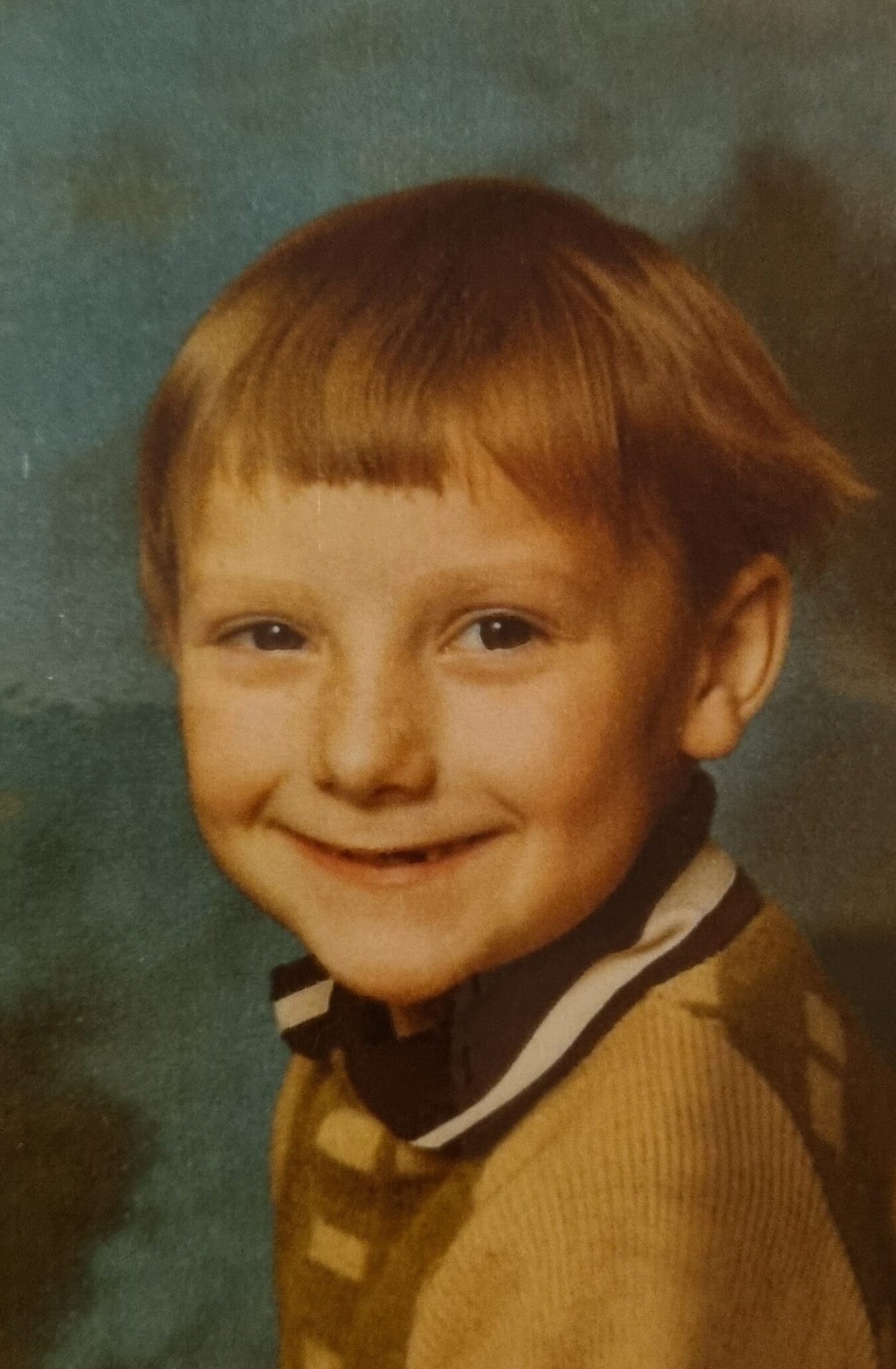 I think it's important to appreciate where you come from, and from that, you can build resilience and determination.
I grew up with my niece and nephew, who are the same age as me, and we have always looked out for each other. My family still sticks together, and I think by sticking with family, you can get through anything in life.
But I wasn't the best kid, and I don't think I turned a corner, so to speak until I acquired a disability later in life.
I worked for the Royal Mail in the Eighties. The work was hard, but ultimately, I just saw it as a job. When the day was done, it was done.
I was there for 20 years. During that time, I began having issues with my knees. They would regularly become swollen and painful.I remember one time, my knee swelled up so much within such a short amount of time that my work had to call an ambulance for me!
After this, I was unable to work and had to make the decision to medically retire. Honestly, I didn't know what to do, I felt I had no job prospects and I just couldn't do it anymore.
It was scary. My wife and I were both working, we had two young children, and we were living in a deprived area.
It turns out that I have a rare autoimmune condition which is called a mixed connective tissue disorder. I didn't even know the name of it at the time because my doctors didn't tell me. I found out through my own research that 80% of people, once diagnosed, die within five years. I think they were hesitant to label me because of that.
It's a progressive condition, and since then, I have developed another condition as well. I now have several fractures in my spine, causing chronic pain.
But it hasn't stopped me from being the person that I am. Since my retirement, I have educated myself and cultivated a better understanding of disabilities .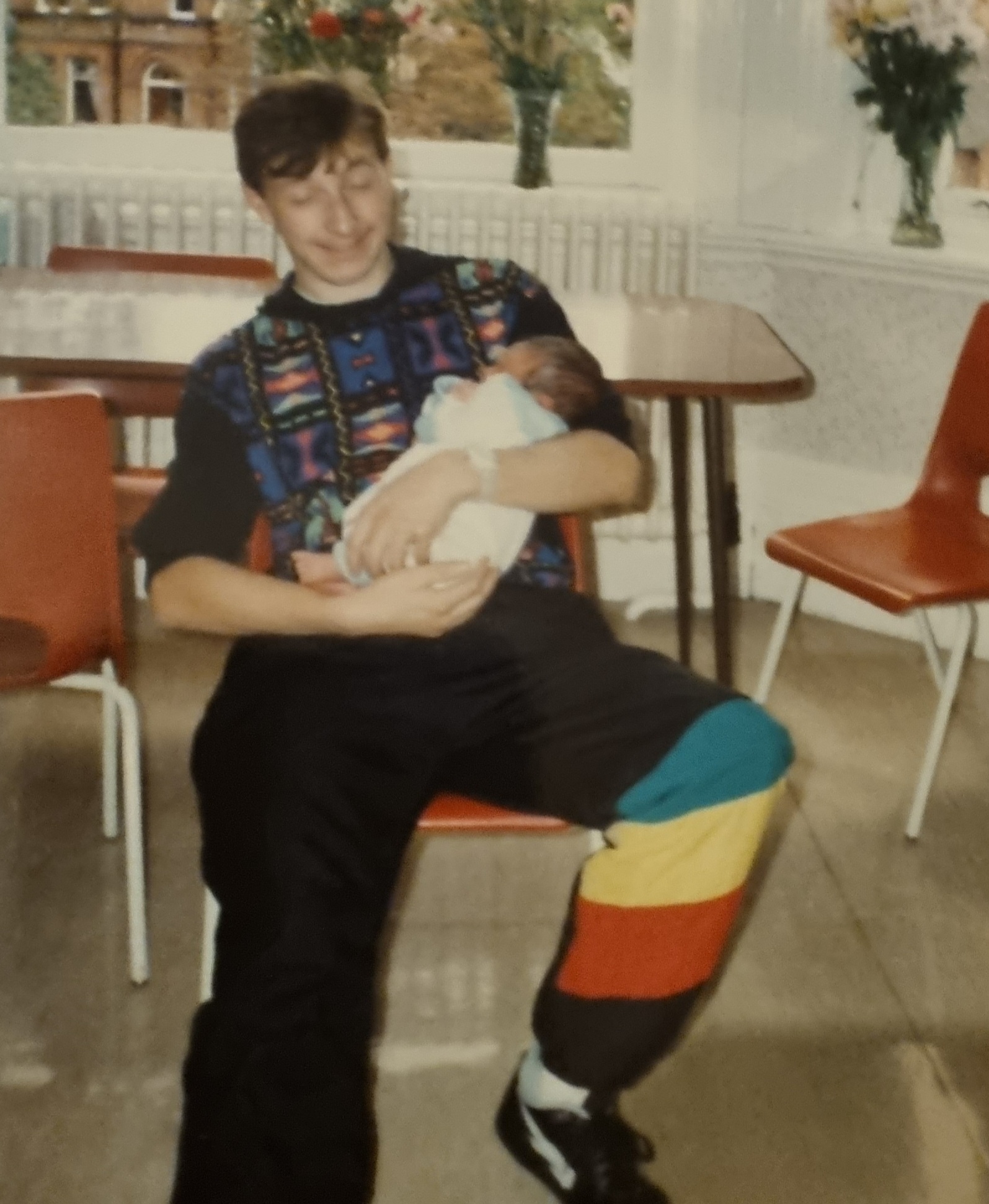 Around the time I was diagnosed, I had just started coaching football at my son's primary school
When I retired, I was given the opportunity to give back to the community, and I began to learn more about sports and disability.
I have always had this tenacity to learn and keep moving forward, and this just grew after my retirement. Someone suggested I do a qualification in teaching, and I ended up going to college. Afterwards, I signed up for a teaching agency and spent ten years in a mainstream secondary school working in their Special Educational Needs Department.
It felt like it opened up a bigger world of inclusion because it was there that I found wheelchair basketball.
It's 15 years later, and at this point I work freelance, supporting the community locally, nationally, and globally.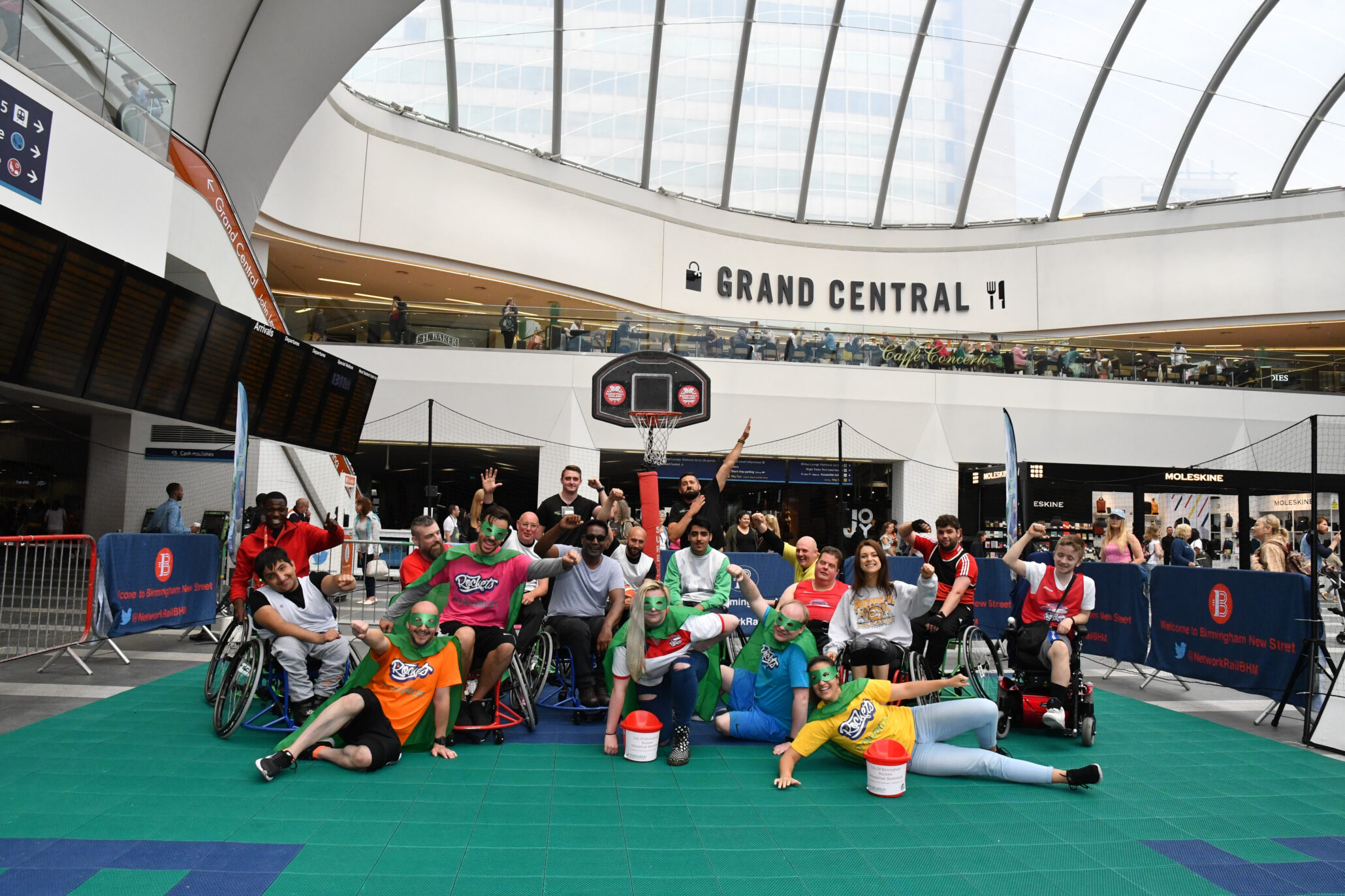 I now run Birmingham Wheelchair Basketball, and we've been going for five years. I had the opportunity to take the role of England pathways head coach for Loughborough University. I am also working with the Birmingham Commonwealth Games to deliver their community engagement roadshows.
I've since left but also represented England Orange as Head Coach at the National school games finals 3×3 wheelchair basketball.
To my knowledge, I am the only coach to win gold, silver and bronze for their team.! I feel in some cases, I've been very lucky.
I wanted to work after retirement because I wanted to make an impact on the community. I wanted to show that I can push myself. Sitting around doesn't give you longevity, and I think continuous work has awarded me my youth.
So, I want to continue doing what I'm doing. And I have learnt through the kids I teach.Life as a disabled person is about finding a balance between supporting your disability and finding out where you want to be in your future as well.
My outlook is that the kids I work with can achieve anything they want to whether they have a disability or not. The focus is on how they can achieve what they want.
Showing young people what's possible builds empathy, particularly for young people with disabilities. For example, in wheelchair basketball, the wheelchair becomes a tool for the sport rather than a restraint.
Young people are such sponges. When you deliver this activity to all children, they soak it up, and it builds understanding of each other.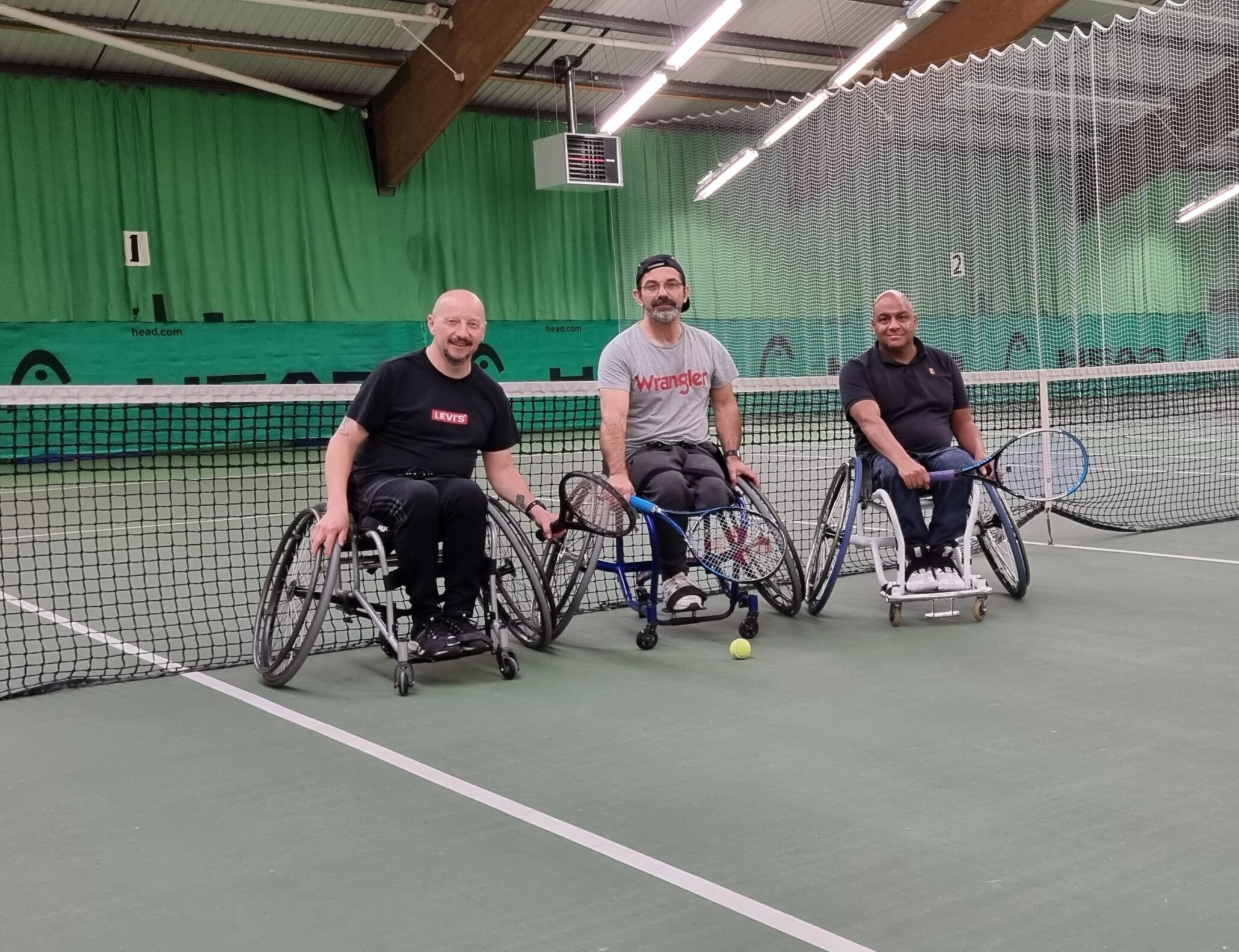 It also makes people more active, making them really feel like part of the community.
Getting involved in understanding my students' lives and disabilities has been ground-breaking for me. I have learnt about different disabilities, and how they affect individual lives, and I use this information to be more understanding.
Wheelchair basketball is one of the most inclusive sports in the world. We have people without disabilities playing in the national league as well as those with disabilities. There are over 80 teams in this country alone, and the women's professional league started last year, you can watch that via the BBC red button.
I really feel that my disability does not define who I am because of sports.
My goal is to improve the accessibility of inclusive sports.
Now, I do events that support any type of sport that people want to play. I go to schools promoting inclusivity, building on a community ethos and encouraging people to be more active.
In some respects, I'm happy I acquired my disability because I wouldn't have done what I've done without it. It has made me the person I am and given me some humility, vital reconnection with society and empathy.
My children are now grown up. My son works for the NHS and my daughter works for the Royal navy. My wife works for a school and has been there for 28 years or more. And I have two grandchildren now.
Of course, I couldn't have done any of it without my family, which is the most important thing of all.
This blog was written by Ava Goldson based on the interview with Tales to Inspire.
Resources: