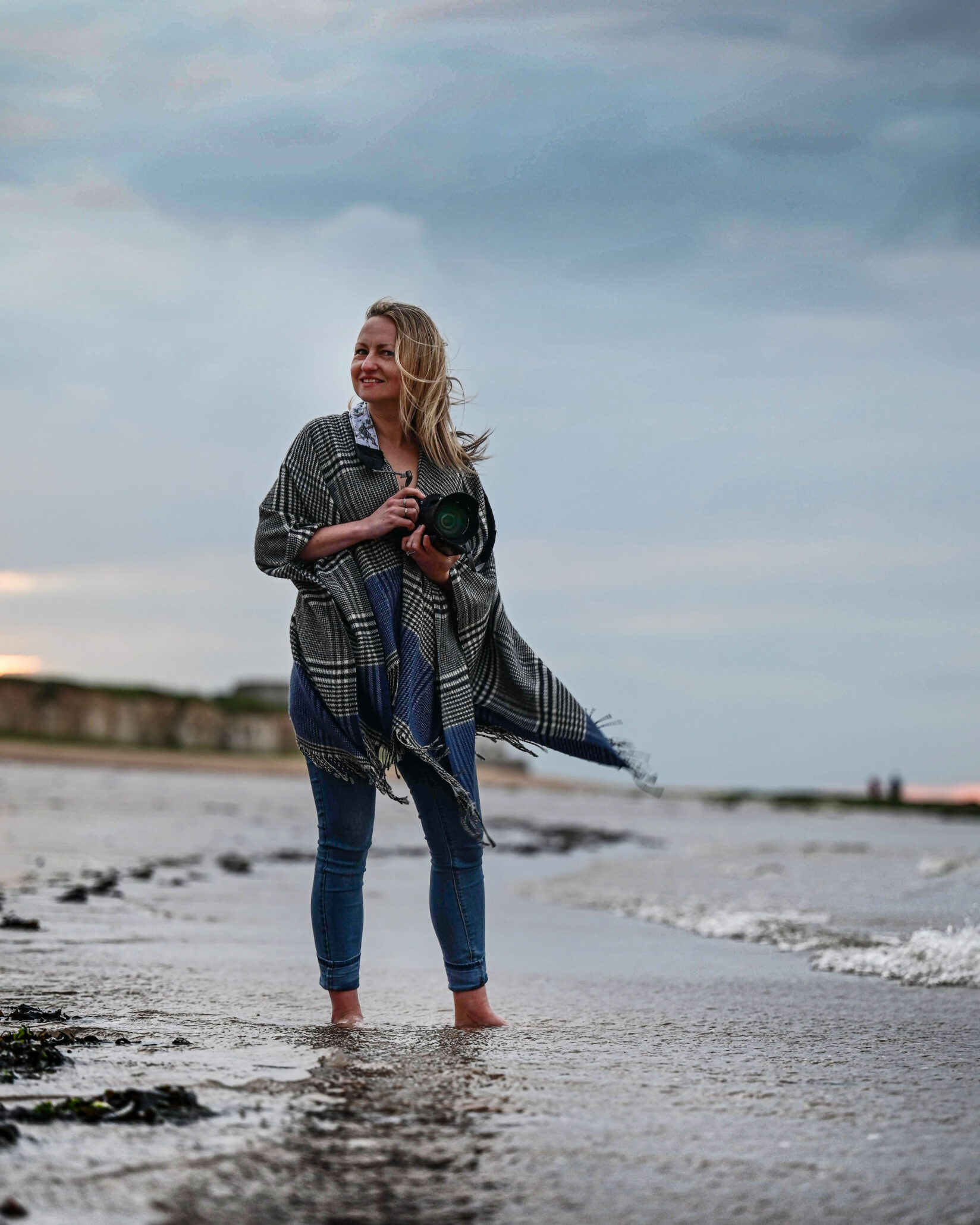 Dealin with life's crossroads
"You can't express yourself if you don't know yourself "
My name is Charlotte Broster, I am an outdoor photographer, mother of 3 and business owner, advocating for mental health awareness and female empowerment.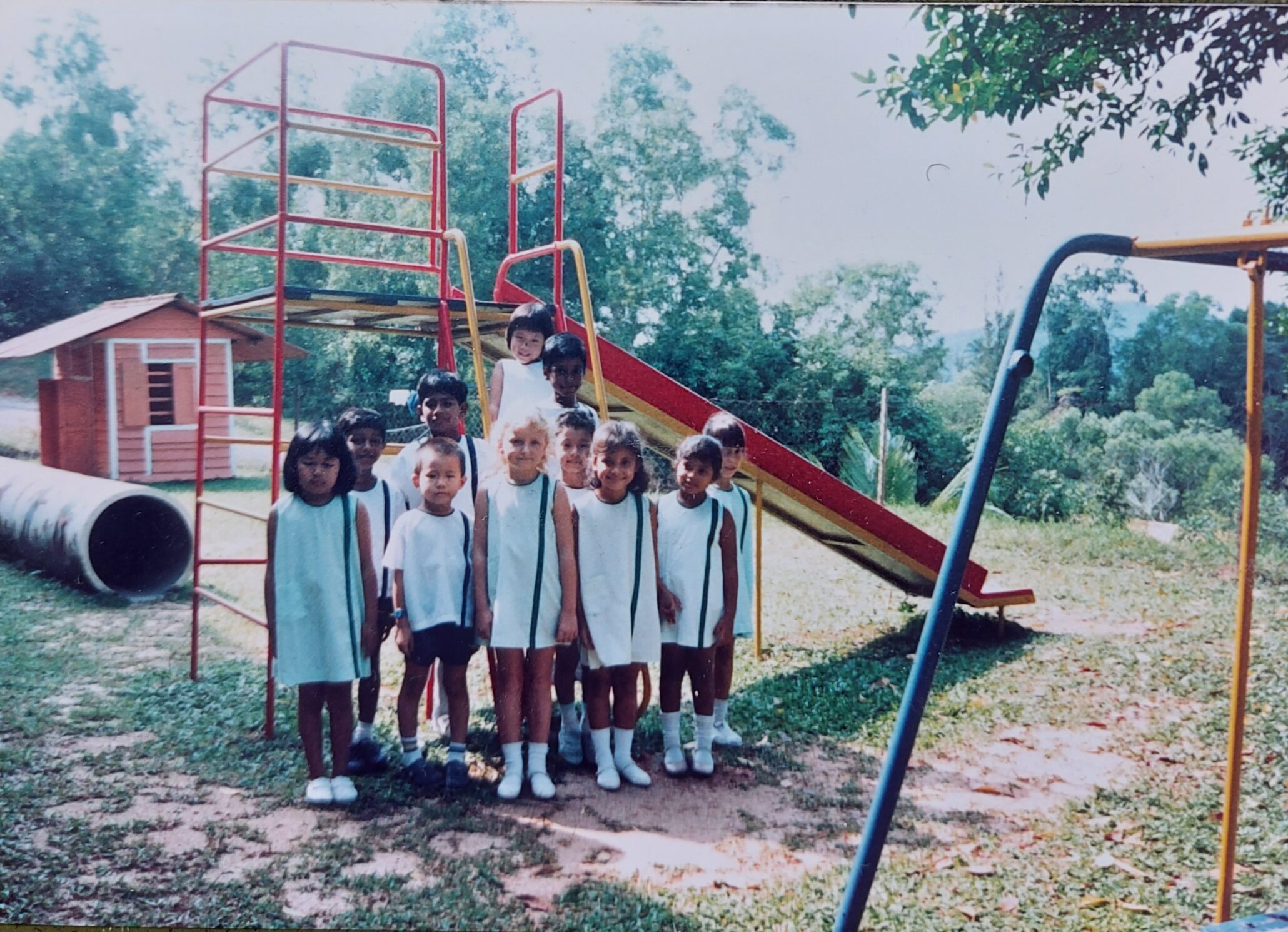 My life was unconventional from the start when my father, a teacher, made the decision to take a job in Malaysia. My family lived in Malaysia for 7 years which was invaluable to the development of my sense of adventure. We moved back to the U.K., to Dover, and I was less than thrilled, as I would have preferred to stay abroad. I went on to study English Literature at The University of Essex and worked closely with my local newspaper, when I was home, developing a passion for writing.
After university I found myself working in the world of public relations but I felt it wasn't very well suited to me. When I was young I dreamt of being a photographer, or a writer, and it was the writing aspect of the job that I was most drawn to. However, a photography studio opened nearby and I went in one day and simply asked the owner for a job. He must have been impressed by my confidence and agreed to let me start. I shadowed him for a while and learnt a lot in the process.
I had always wanted to open my own business and I had the skills necessary from my time as a writer. I worked alongside a franchise for a while and did a whole range of photography, from wedding to baby photoshoots.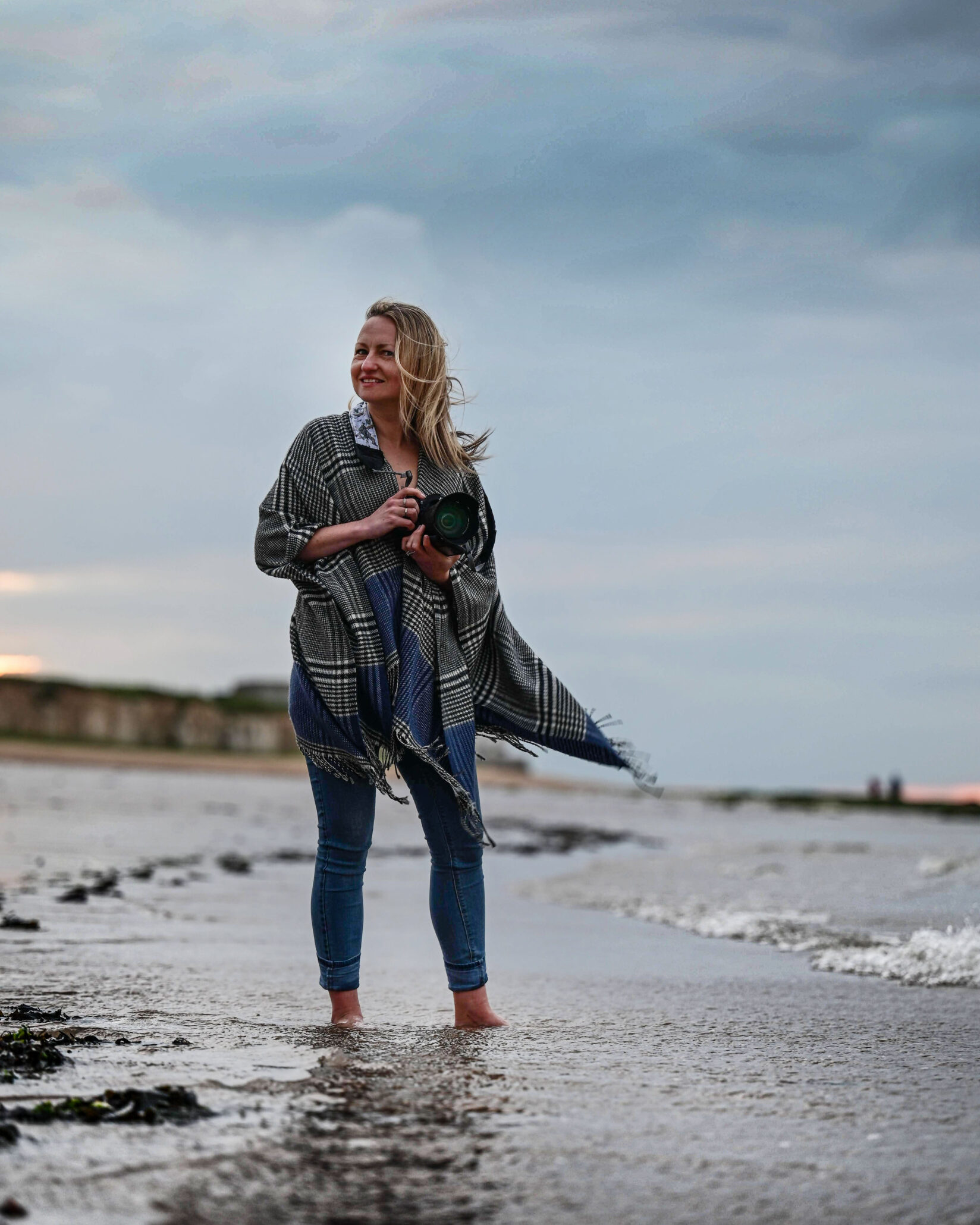 I met my husband whilst studying at university but we didn't get together until a few years later. We had a lot in common, he had grown up in Belgium so we shared a similar wider world outlook. The relationship felt very natural, we were married, and 8 years later we had 3 children.
Although motherhood was wonderful and I enjoyed my children very much, I felt I had put my personal identity on hold. After having my 3rd child I felt as though I no longer knew who I was. This really reflected in my business, as because I didn't understand my identity, I felt very restricted and unable to express myself creatively. I felt I had become isolated and dark feelings of loneliness began to creep in.
I spent my 37th birthday alone in a cafe with my youngest daughter. I cried the day away because I felt I had lost myself so completely. For me this was a point of realisation. I decided I needed to escape this bubble and get a new perspective on life.
My first move towards escaping stagnation was joining an open water swimming community. I started swimming in a lake near my house and I found the experience very scary but I enjoyed the thrill it provided.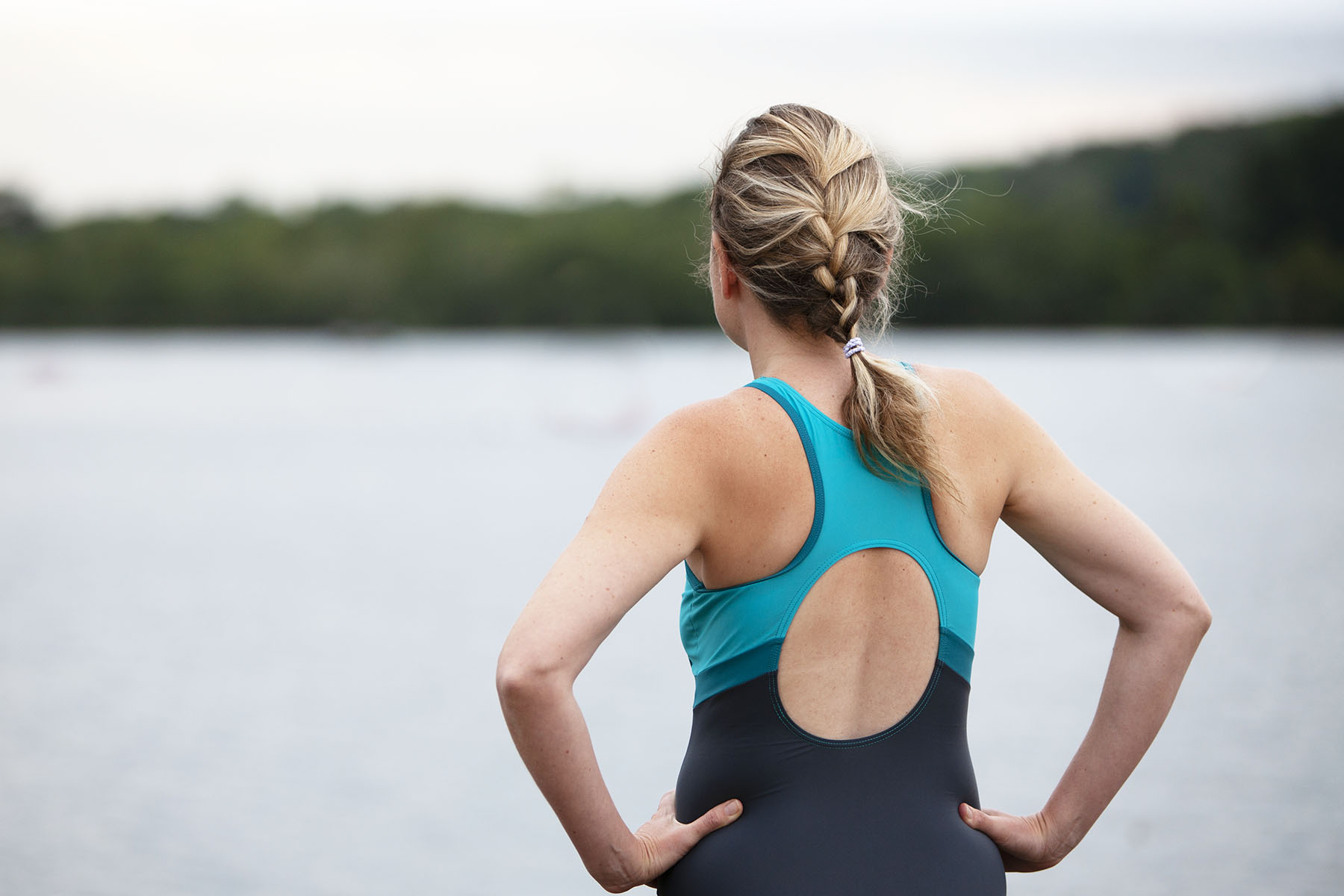 I found another friend of mine who had felt similarly to me after having children and was also a very creative person like me. We decided to walk the entire Thames together. It was a very therapeutic experience as we got to see the river grow from a tiny stream to the great extent of the Thames, reflecting our own personal journeys of growth. We were also thrilled to have had the opportunity to raise money for the charity Mind.
I employed a business coach, who encouraged me to find a niche within my photography business. I decided to focus on the outdoors and began working on outdoor portraits. I fully believe in the magic of the outdoor world and loved the expressions I could get from children, the beautiful backdrops and the family memories I helped to create. I enjoyed giving others the opportunity to have their very own little adventure.
I also introduced the concept of 'mumventure', something I'm still passionate about today. I believe that the integration of the family and outdoor adventure is often talked about but very little is said about mothers who take their own separate pleasure in the outdoors. I wanted to reinforce that it is acceptable for a woman, especially a mother, to take her own personal time to enjoy nature.
However, I relocated to Kent and felt I fell into a black hole even deeper than before. I was struggling with leaving the place I had enjoyed for many years and began to feel like there was a deeper issue. I began seeing a therapist and after a few visits she recommended I see a psychiatrist due to my unpredictable shifts in mood.
My psychiatrist subsequently diagnosed me with bipolar disorder, explaining the high highs and the low lows I had dealt with throughout my life. I wasn't surprised when I received my diagnosis and have since learnt how to manage my symptoms so they have less of a negative impact on my life. I believe there is a great strength in vulnerability as it gives the opportunity to get important help.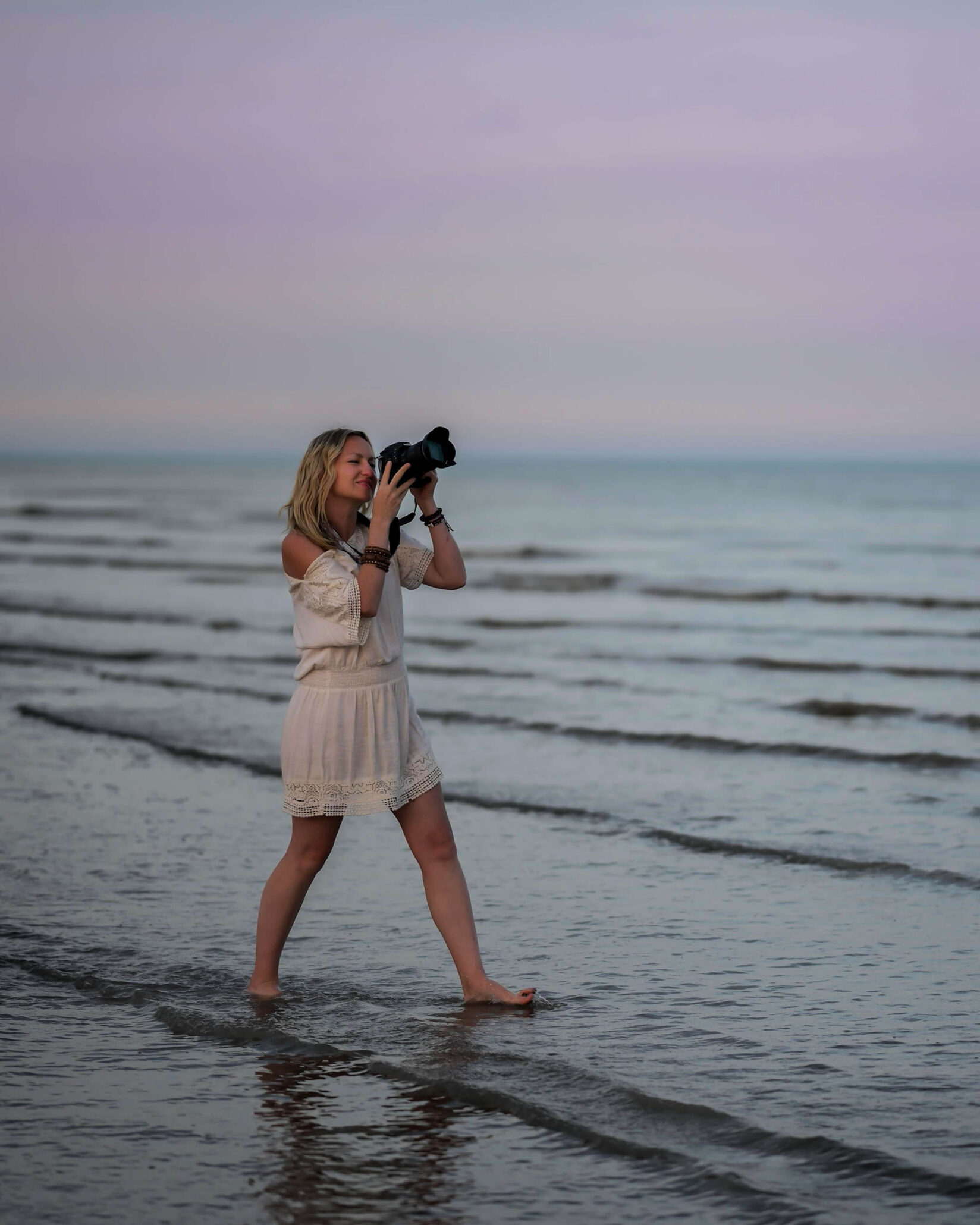 I have also recently begun photographing women in the sea. I spotted a beautiful pregnant woman in the ocean and it inspired a huge campaign which I wish to grow in the future. I love watching the euphoria women experience when they leave the sea and wish to spread this message of female empowerment as far as I can.
Overall, I would like to emphasise the pleasure and strength that can be drawn from the outdoors. My walk along the Thames, alongside my development of the concept of mumventure, helped to emphasise the way nature can aid personal growth, something which I've transferred to my development of outdoor photography.
Resources: