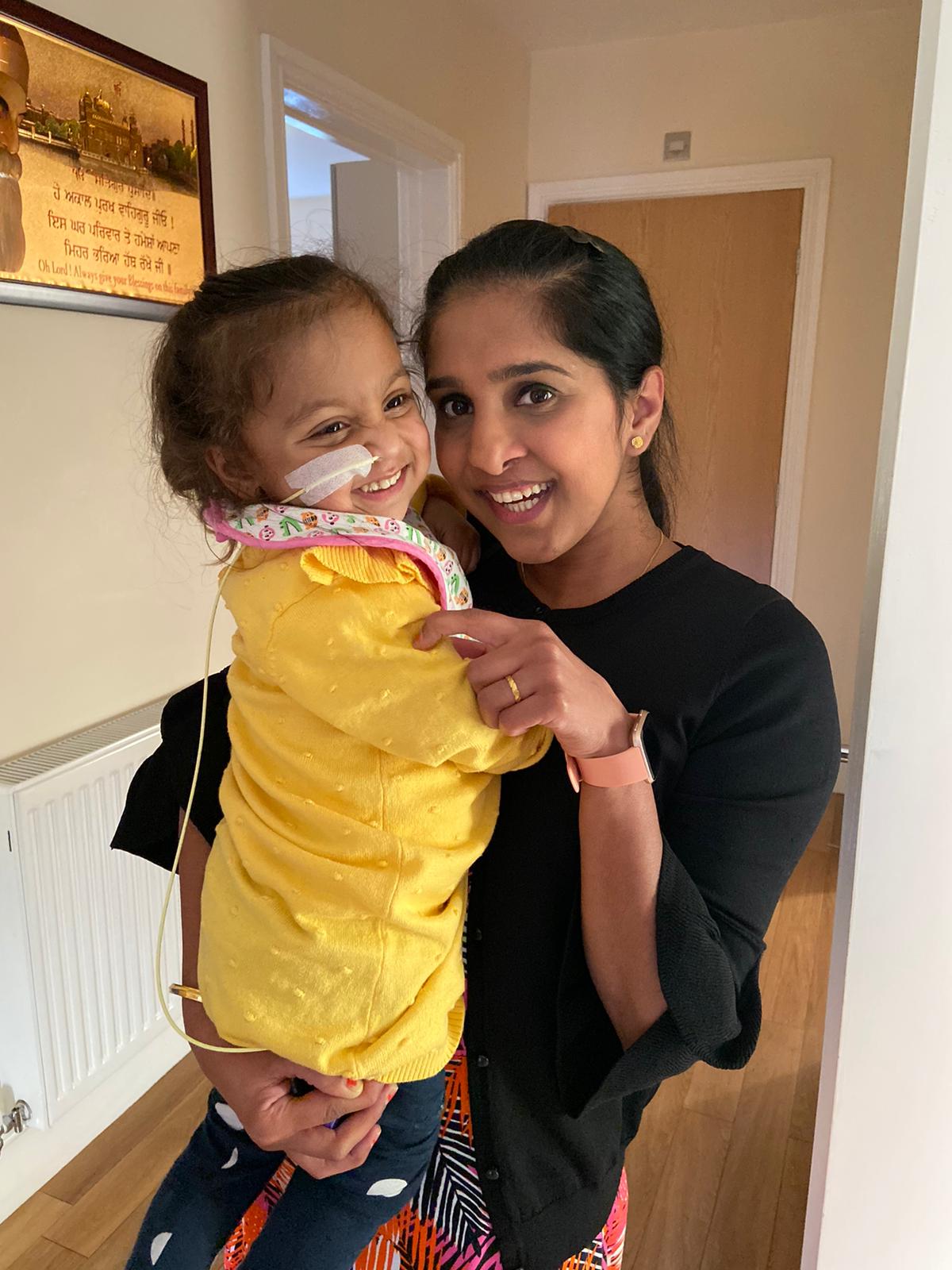 – As individuals, we may not have the power to change the world. But we certainly have the power to change someone's world. I decided to give one of my organs to a complete stranger and here is my journey.
I'm thirty-seven years old and originally from Ealing Southall. I was born with quite a severe facial deformation, which meant that I was physically and verbally bullied throughout my school years.
I was brought up by conservative Indian parents and was told what I had to wear, what music to listen to and who I was able to hang around with.
As a child, I aspired to be a doctor or a dentist. I was in and out of hospitals so much and even though I dreaded my treatments I was fascinated with hospitals. Shortly before I started University, I had reconstructive surgery on my face. Just before the surgery, I remember begging the doctor to fix my face – I'd had enough. The surgery was a huge success.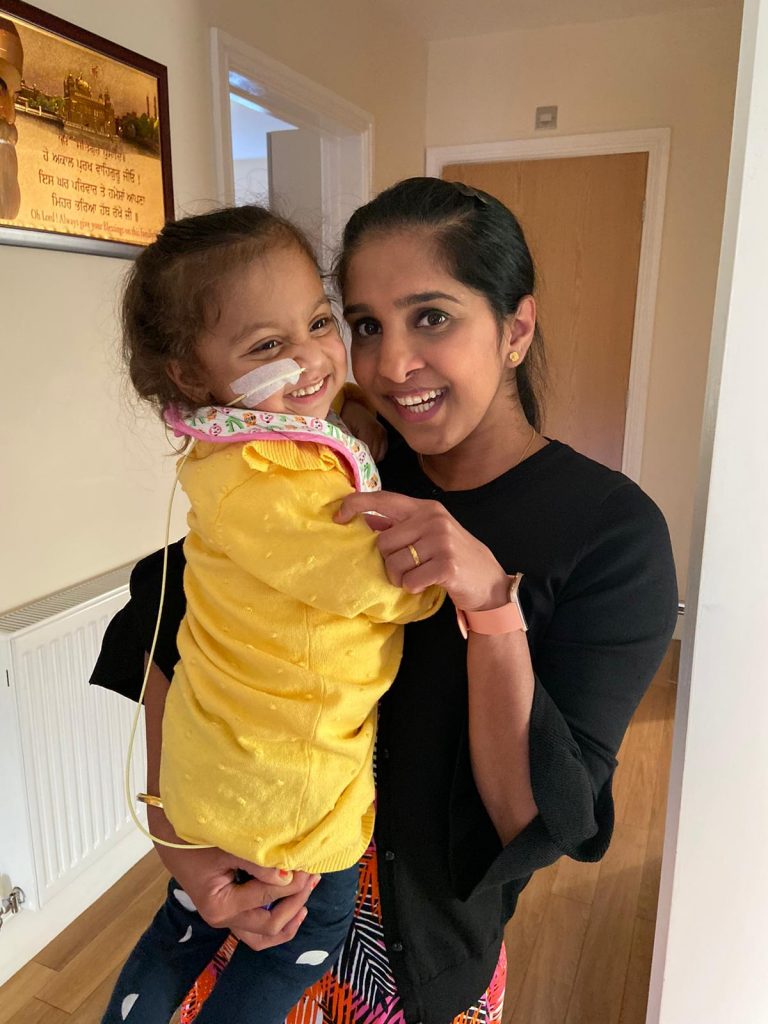 In 2006, I graduated from University, became a radiographer and met my future husband who rented a room in the house next door to my parent's house. My mother refused to accept that we had fallen for each other; she said that he was uneducated, an illegal immigrant, and simply not good enough for me. I had had enough of my parents controlling my life. I, therefore, packed my bags and ran away from home with him, never to return. We haven't spoken since.
We decided to stay with a friend in Wakefield, where we would begin a search for new jobs, a place to live and a new life. Shortly after moving we had a beautiful wedding with all of my husband's family and we were lucky enough to have two beautiful and healthy daughters in the years following. I absolutely loved everything about being a mum and was over the moon with our little family unit.
Fast forward to 2018 and the day that changed not only my life but the life of a stranger forever. I was scrolling through social media and came across Hope4Anaya an appeal for a baby named Anaya. Anaya was born with polycystic kidneys, meaning both of her kidneys had to be removed within the first week of birth. She was on 12 hours of dialysis a day to keep her alive and she was barely one year old. Anaya's parents were desperately trying to find an organ donor. Anaya's condition really got to me and I felt that I had to do something to help. I kept thinking: what if it was one of my children in this situation?
I learned that the chances of her survival were slim as:
There are 5,000 people waiting for a kidney transplant around the UK, including 100 children.
Asian families tend not to be on the donor list.
35 people within her family had been tested and none of them was a match.
After reading the criteria I realised that I ticked all of the boxes and I therefore informed the transplant unit in Leeds of my intention to donate a kidney to Anaya. Following several suitability tests, I was confirmed as a match!
The surgery was booked for 19 September 2019 – the day after my wedding anniversary and birthday. There was just one problem, I hadn't told anybody – including my husband.
In early June, I sat him down and showed him Anaya's appeal. When I explained what was going to happen he became angry and frustrated. First of all, he couldn't understand why I hadn't told him, but I didn't want to tell anyone until the surgery was confirmed, as the likelihood of being a match was so unlikely. My brother was also furious but said he will support me through this decision, even though he didn't agree with my decision. Strangely, they thought it was a selfish act. They both argued that (i) one of our own family members may need it in the future and (ii) I shouldn't take on unnecessary risks for strangers.
I knew that I was doing it for the right reasons and absolutely nothing was going to stop me. Due to the sheer difficulty of finding a match, I knew that I was probably Anaya's only chance of survival. I was the needle in the haystack for Anaya.
After he had time to reflect, my husband began to respect my wishes. He knew that I had the power to save a life.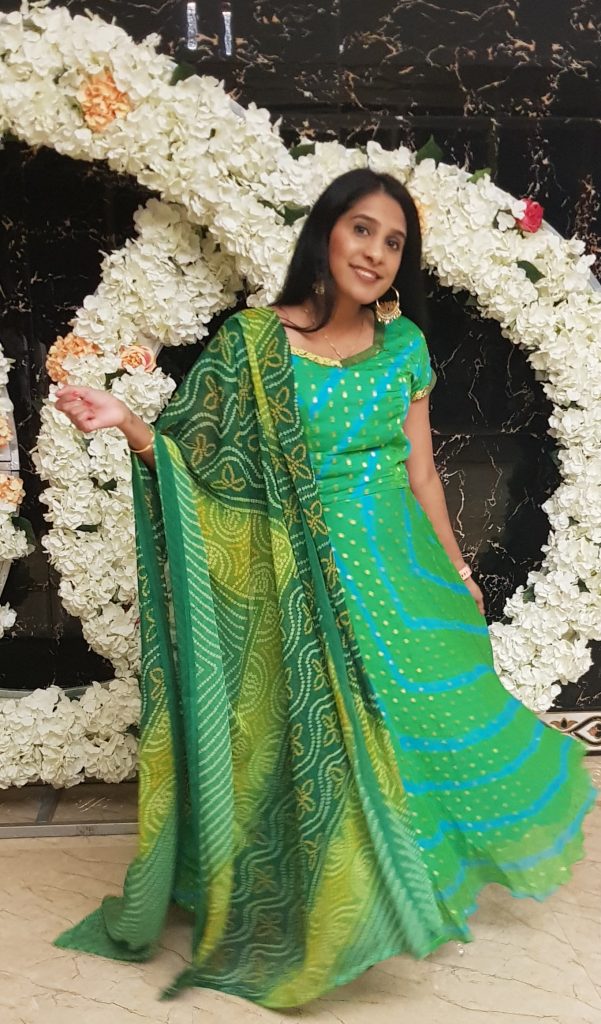 The doctors stated that the operation was more likely to be successful if we were in a hospital close by to the hospital Anaya was admitted in, so my husband drove me up to the hospital in Newcastle. My operation was four hours long and then Anaya's operation to accept my kidney took twelve hours. Thankfully both surgeries were a huge success!
Before the surgery, I hadn't met anyone from Anaya's family, but I received a card from her mother telling me that in her eyes, I'm her daughter's superhero. We met for the first time in October and it was a very emotional experience. I could feel how grateful Anaya's family were, they saw me as the person who saved their daughter's life.
Anaya is a very healthy little girl now. She has to take medication for the rest of her life and will have to check in with the hospital quite regularly to ensure everything is okay. As for me, apart from annual checkups at the hospital, my life has been unaffected by the operation. To be honest, sometimes I forget that I am missing a kidney!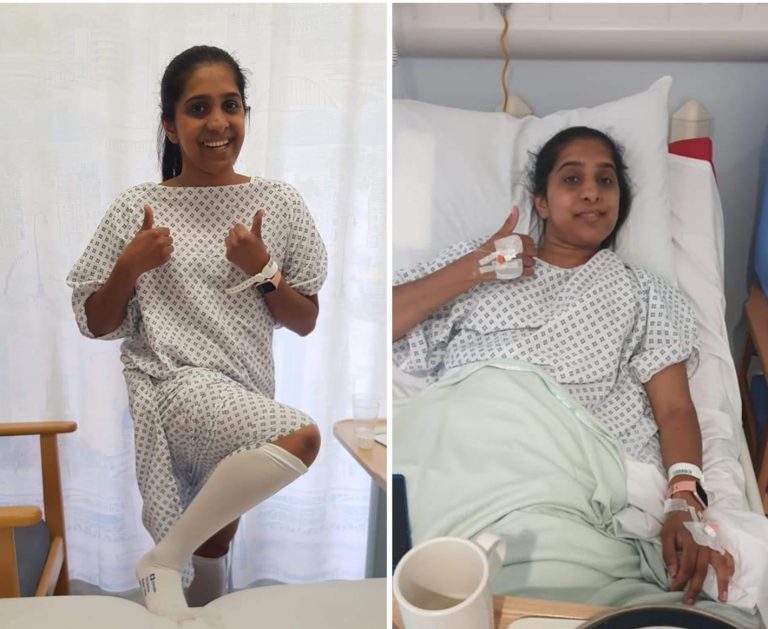 My message is simple: help all those you can ! You don't need special powers or a wealth of resources to change someone's life. Anaya's family call me a superhero, but I was just a stranger willing to help or even another mother making another mother's child better.
Ten years ago my hopes and dreams were focused on material things. Now I realise that self-fulfillment comes through helping others. No mansion or supercar can compare to the knowledge that Anaya has a second chance at life.
Now, I just want to change people's lives for the better.
How do you change the world? One random act of kindness at a time.
Links:
Children needing kidneys, who's appeals on Facebook are currently live looking for Donors: