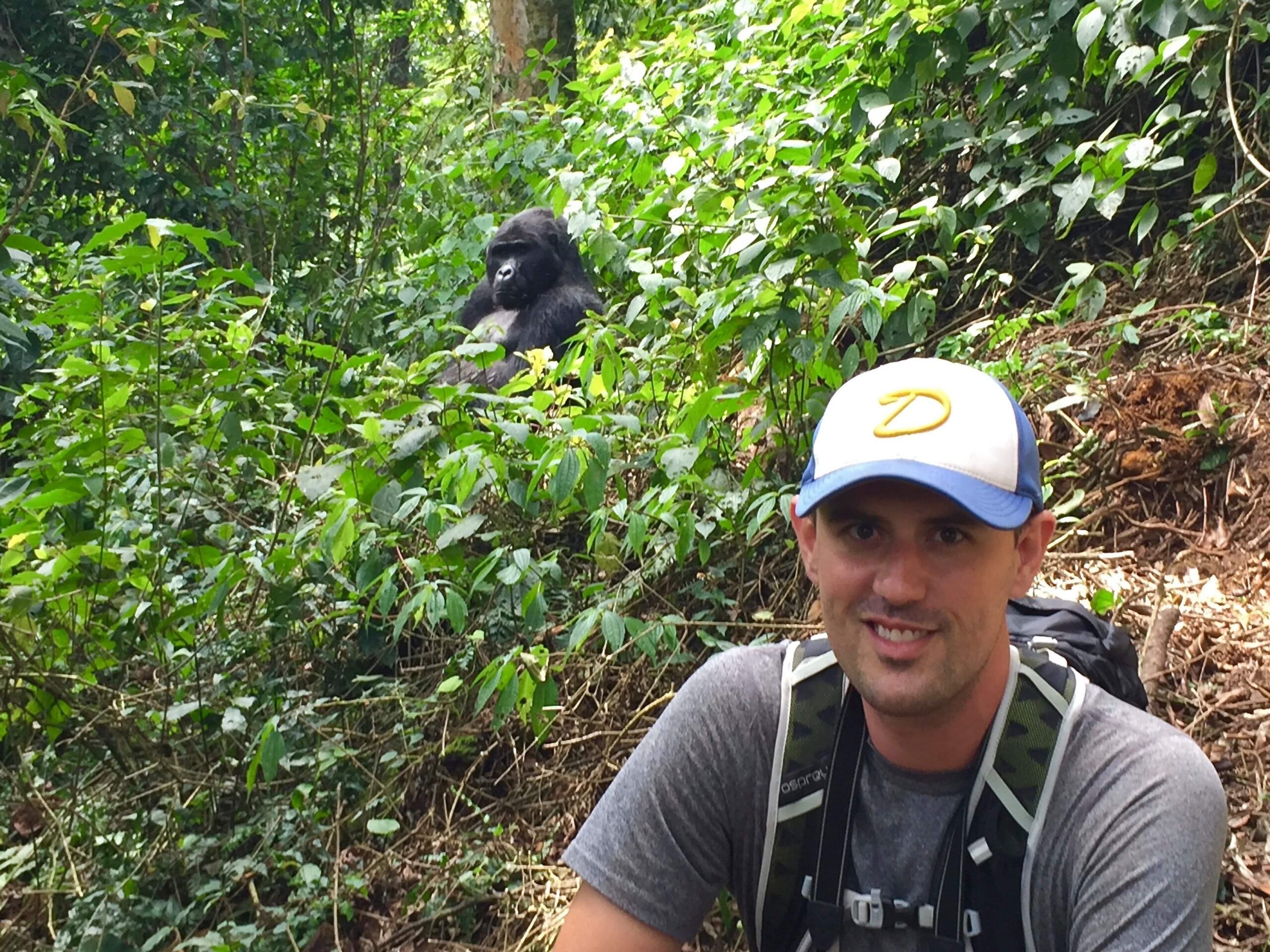 – Have you ever had huge plans and dreams and just needed that push to go and achieve them? Well, my push was one of the hardest moments of my adult life but it created one of my best adventures!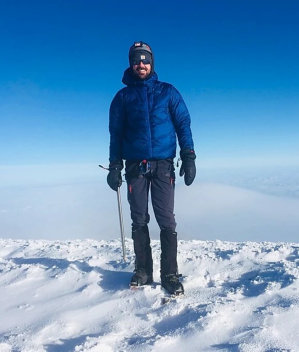 Hey! I'm Nick, 34 years old from Cincinnati, Ohio (USA). I'm the middle child with a sister either side of me. I was always good at mathematics and science so pursued a stable career in pharmacy. My spare time was dedicated to playing baseball and going camping with my family.
The 'great outdoors' is a huge part of my life. It provides me with challenges that can't be recreated. I thrive out of my comfort zone and there's nothing like a significant mountain to give me that rush. My favourite memory as a child is of a trip to the mountains in Colorado; they completely blew my mind. Floating down a river is a complete contrast to normal, everyday life and I just can't get enough of it. Equally my time spent in the 'great outdoors' make me appreciate home too, for example turning on a tap and clean water just being freely available!
After graduating from University I moved back home to Cincinnati where society's usual protocol is to finish school, get a job, find a girl, have a family, work for forty years then retire – but I wanted something more. I wanted to see the world.
I had been in quite a serious relationship, but after living together for around a year we realised that even though we cared deeply for each other, it was not going to work. The day our relationship ended, was genuinely one of the hardest days of my life, but it was that day that I made the decision to take a sabbatical year and do some serious travelling!
I could see that my life had slipped into society's norm and that is exactly what I did not want. The travel bug had bit me, but in December 2015, only four months before I was due to travel, I met Alanna. We began a relationship in the New Year and she was completely supportive of my travel plans. She wrote letters that I took with me and a schedule of when to open each one.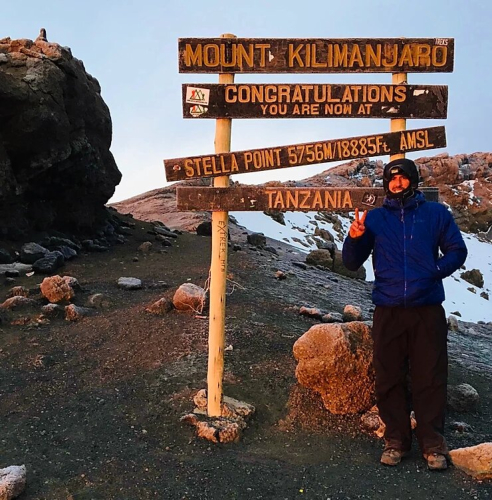 My travel consisted of three segments;
April to September 2016
Firstly I completed a huge road trip 'out west' (USA) getting 'lost' in National Parks. I then travelled to California and climbed Mount Whitney to raise money for 'Big City Mountaineers', a charity that supports young people living in inner cities to get away from the city out into the outdoors. From there I went over to the Sierra Nevada, my all time favourite mountain range before spending three weeks in Utah. I camped, white water rafted and re-engaged with civilisation only occasionally.
When doing your own thing 'normal' routine disappears. Going with the flow, absolute freedom- I love the freedom-no alarm clocks, no obligations, no goals to accomplish, no-one breathing down my neck,; I was completely free!
September to November 2016
I decided to backpack around Europe and experience new cultures. It was at this point that I lost my goal/focus. Meeting new people in hostels for a day or two then saying goodbye to them was not really what I was looking for. I started to feel really lonely. I visited Paris, London, Amsterdam, Berlin, Prague, Budapest, Slovenia, Italy and Spain but felt quite isolated, thus I flew home to see my family for Christmas.
For the final leg of my sabbatical year I planned to do some volunteer work and this took me to Africa. I knew the least about East Africa so decided that that would be where I would go. On my first day volunteering at the Kajjansi medical centre in Uganda I was given a short introduction to how everything works. But day two, I was handed the keys and left in charge!
Previously I'd enjoyed the contrast of the outdoors and home life,but now I was enjoying the contrast between my job as a pharmacist, back home in the US and my work in Uganda. I found a whole new appreciation for my profession which I did not expect!
Whilst there I went on some serious adventures; nearly losing my life tracking gorillas, rafting down the Nile, etc and I loved every moment of it. I felt at home with the Ugandan people within their culture. What they have to endure each day is nothing short of amazing. They taught me that as long as I have shelter, health and something to eat every day I can, and I should smile, just like them.
Soon I was itching for my next challenge, so I decided to climb Kilimanjaro, Africa's highest mountain. There were so many times I doubted my decision and wondered why the hell I was doing this insane climb, but when I got to the top, the view was spectacular – like nothing I have ever seen before! The thing I remember the most is the layers of clouds and how the sun hit each of them differently. It was completely mesmerising.
Afterwards I went onto volunteer in Tanzania, then on Safari in the Serengeti, before being reunited with Alanna in Kenya where we both volunteered in a school teaching English.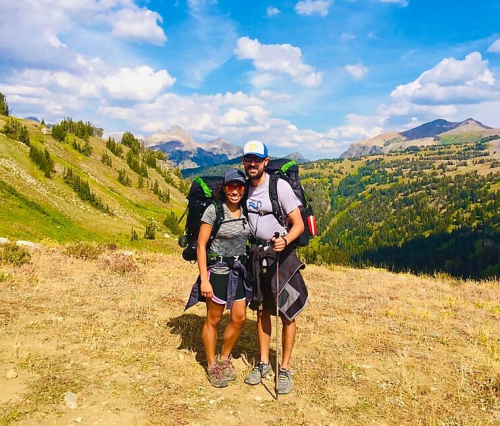 I ended my year of travel hand in hand with Alanna.Having visited fifteen countries over three continents and a travel journal under my belt, I was ready to go home and continue my life with this incredible woman!
In July 2017, of course up a mountain, I proposed and Alanna and I married in February 2018.
I started a blog, guiding young people in planning their own travel year. What I accomplished will always be something I am proud of and I am so glad that I can now help other people plan their bespoke year. I have learned so much and am so appreciative of my life now, including my career. I continue to work hard on 'myself' through meditation and spending time in the 'great outdoors' with my wonderful wife.
If you think it and believe it, then you can make it a reality!
If you have the time, energy and positivity – you can achieve anything!