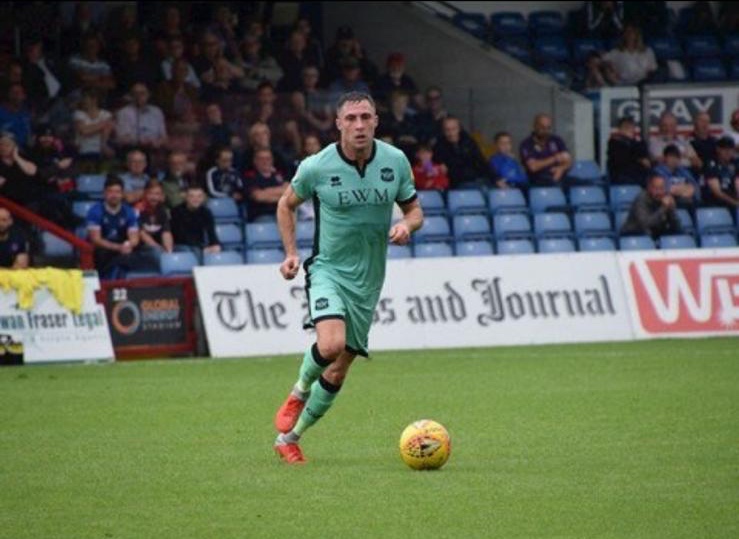 Dreaming of the Pitch
So many children dream of becoming a professional footballer, I am one of the fortunate ones who has been able to make that dream a reality, but it hasn't come without challenges…
I'm Mike (A.K.A. Jonah) and I was born and raised in Birkenhead, just around the corner from Tranmere Rovers Football club. From an early age, all I wanted to do was to become a professional footballer. At the age of 10, I signed for my boyhood team Tranmere Rovers.
The Rollercoaster of Football
A lot of people think it's easy but, in those times, being a footballer was really tough. Although we played football every day, we would also have to scrub 3 or 4 pairs of football boots, clean the stands and corridors and we'd have to keep our mouths shut whilst doing it. It was tough at the time, but it taught me discipline and to appreciate what I have, which has helped me to get through a lot of things in life.
I signed my first professional contract for Tranmere at the age of 19. Playing for the first time in front of ten thousand people was incredible. It opened my eyes to a whole new world. But at the end of my first season with them I was released, being released from my childhood team was tough to handle.
In 2009, I got another chance and moved to Manchester after being offered a deal with Bury FC. I spent some of my happiest moments in football at Bury. We got promoted and then, after three and a half years, I had the opportunity of a lifetime; Sheffield Wednesday showed interest in me. A huge football club with a massive fan base, I couldn't say no!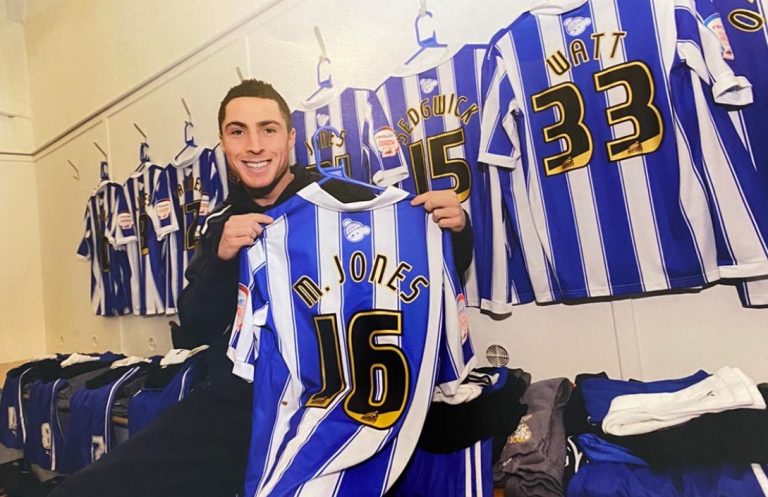 I signed for Sheffield Wednesday in January 2013 and that's the moment I thought I'd 'made it'. The exhilaration of playing in front of 28,000 fans was probably the highest point in my career. We were promoted to the championship which was brilliant, but I didn't really feel part of the success. I wasn't playing regularly and I didn't feel like I had contributed. I was struggling to get into the starting team and I ended up signing for Crawley Town FC. Leaving one of the bigger clubs in English football, to go to one of the smaller ones. Not fighting for my place at Sheffield Wednesday is one of the biggest regrets of my career. I should have stuck it out a bit longer.
A Father's Struggle and Resilience
I have since played for Carlisle United FC for the past 4 years and have had some great times with them but the distance has been tough; every day I make the 220 mile round trip from my home in Manchester to train in Carlisle.
Football aside, during the last 18 months, I have experienced some of toughest times of my entire life.
On the 28th November 2016 I became a father for the first time, to my little boy Oscar. It was the best feeling in the world. When I found out I was having a boy, it was like having ten Christmases at once. I absolutely adore him. I thought my life was set, Oscar's mother moved in with me and it seemed my life was beginning to settle. However, we quickly found out the relationship wasn't right for both of us.
We ended up separating. Oscar's mum moved back to Sheffield and it's been emotional carnage ever since. In September 2019, I decided to take Oscar's mum to court so I could see my son more often but I ended up losing. The ruling stated that I could only see Oscar for one day every other week with no overnight stays. The days I can see him are restricted to the weekend but my work rules out most Fridays and Saturday – I was devastated.
Sitting there helplessly whilst two strangers dictated my future with my son was the lowest moment of my life. It felt as if the person I loved most in my life was being ripped away from me. I can't describe how utterly defeated I felt walking out of that courtroom knowing I would only see my son once a fortnight. I was so grateful that my Dad was there by my side in court and for the proceeding days after.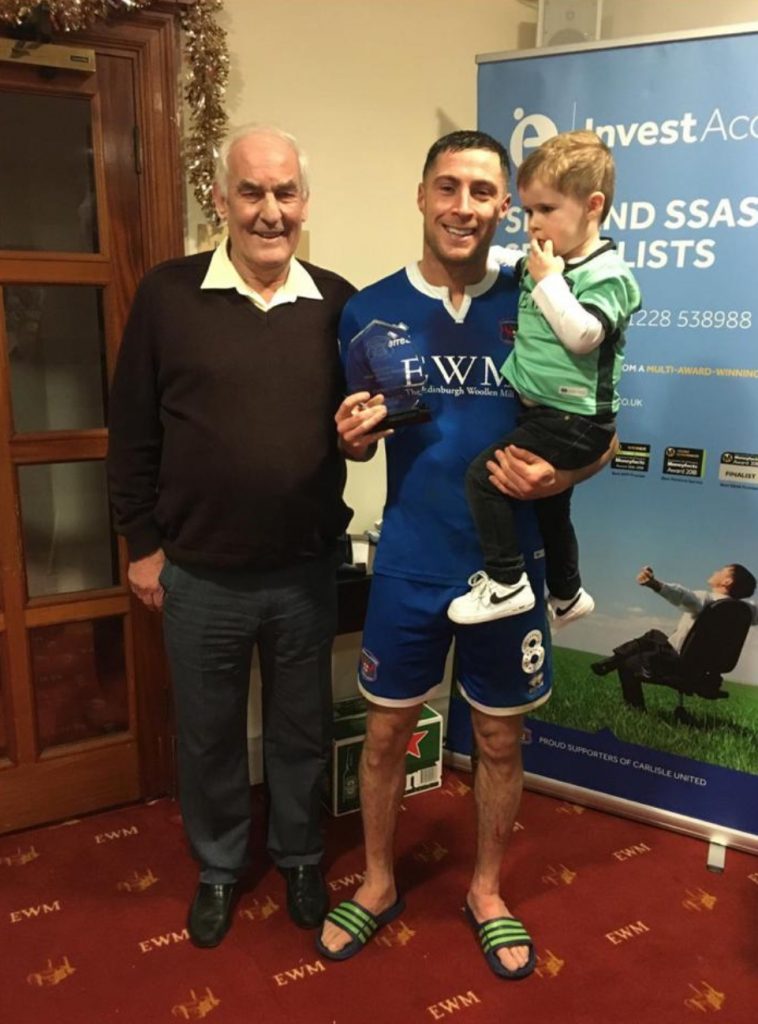 Challenges in the Face of a Pandemic
I had to rely on that strong sense of discipline and desire to push through that had always helped me throughout my football career. I came to the realization that some things are out of my control and dwelling on the negatives in life doesn't help at all. I found strength in focusing on the things I love; I felt lucky to have a little boy that I adore, a healthy family and my dream job. It's so important to be grateful for the things you do have and, despite my personal situation, I still pushed through and played every league and cup game up until Coronavirus hit.
When Coronavirus first appeared in the news, I wasn't worried at all. I thought it was just another story that would blow over. However, the Monday after I came back from the 2020 Cheltenham Festival earlier on in March, I couldn't get out of bed. I had all of the symptoms; I was completely wiped out, coughing, fever, no appetite and no energy whatsoever. I had to self-isolate for the first week. Although the symptoms only really affected me for two days, my mum now has the symptoms and I can see why it can be dangerous for more vulnerable people. I am worried for her and call her everyday to make sure she is okay but I'm managing to remain positive and staying sane.
Coronavirus has completely halted football. We have been given fitness programmes, but it's hard to find the motivation, space and gear to do them in isolation. None of us know when we will get back to normality. We just have to improvise and keep cracking on.
Over the years my love for football has dwindled a little. Football has become more of a job and not so much a hobby. Now that I'm further into my career, I would like to have a routine that is a little more normal and to spend more time with my son.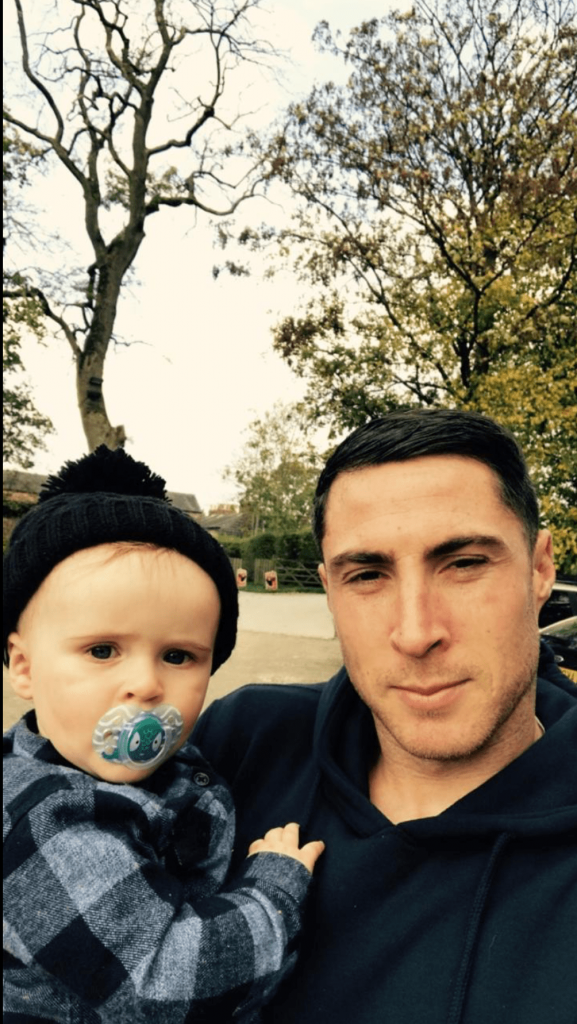 From the Pitch to a New Chapter in Life
I have recently got an apartment in Sheffield to be closer to Oscar and I'm looking forward to settling a little. Once my football career comes to an end, I would love to be able to help and encourage people. I have done my personal training qualifications, life coach diploma and I have a few properties, so I will be doing a mix between everything.
If I was to speak to a kid playing football now I would say:
Just keep enjoying it, don't force yourself to do it. I feel things can get too serious at such a young age.
Work hard. Nothing can ever replace hard work.
When you don't feel things are going your way, know that things will always turn for you and that good day will always come.
To anyone who's struggling with their mental health:
Just hang in there. Focus on something in your life that is good, don't be scared to open up, remember you are not on your own.
Remember that there are people who are worse off in the world. There are always dark days but good days will always come round – stay strong enough to wait for them.
Mike's Links:
Looking for advice: