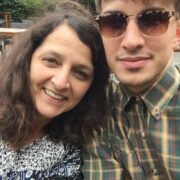 Forgiving the unforgivable
My name is Figen Murray, I am fifty-nine years old.
I was born in Istanbul and moved to Germany when I was very young. I met my first husband and after initially living in Germany we moved to Manchester, England in 1983 and shortly after had two children, Daniel and Martyn. I have never longed to be successful, rich or famous – I have a passion for helping people. After my marriage broke down I embarked on my true passion of encouraging others and became a therapist. I remarried and gained a beautiful stepdaughter called Emma. Shortly after I had two more children, Louise and Nikita. 
A Life Shattered: The Manchester Arena Bombing
In 2017, my whole life turned upside down and a piece of me was destroyed – to the point where I don't even recognise my old self anymore. Martyn was murdered at the Manchester Arena bombing.
Once every ten days he would have tea with us. He had a set of pyjama bottoms and a Mariah Carey t shirt that he would wear without fail. He lived life to the full and had such an incredible sense of humour. I was often the bud of his jokes, but I found him absolutely hilarious. Martyn loved pop music. The best day of his life was when he met Mariah Carey, after waiting outside her hotel in London at 6am. He even had an annual Eurovision song party at our house.
It doesn't mean he didn't have his bad moments in terms of mental health. He suffered occasionally with depression and I think that is one of the main reasons as to why he was such a caring guy. He had a huge amount of empathy, often with the underdog and had the ability to make people feel at ease. He was funny, thoughtful and kind.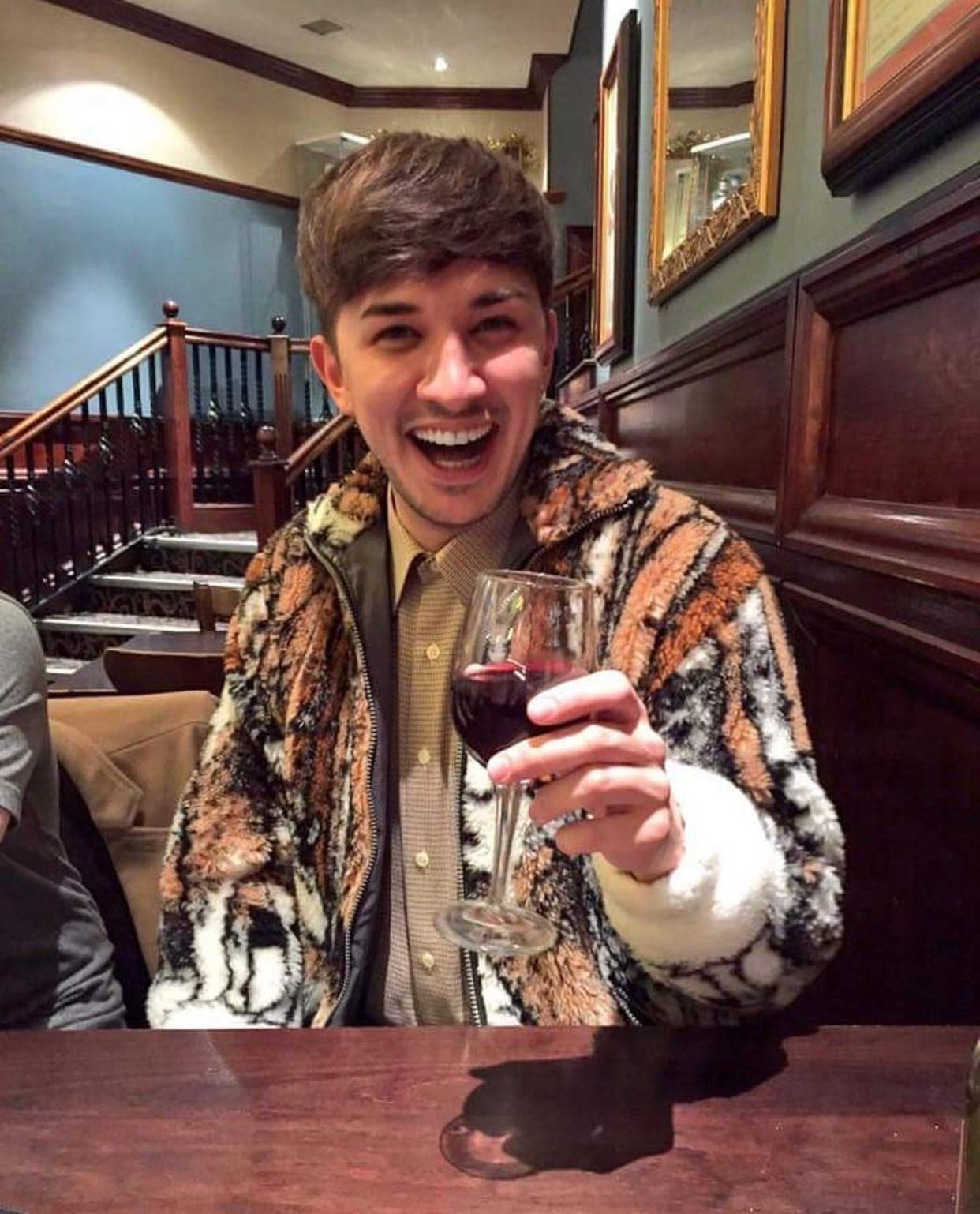 On 22 May 2017, I went to bed early as I was feeling under the weather and I assumed Martyn was in his flat as was about to head to America for two months on a journey of self-discovery. My daughter woke me up by accident as she was checking my phone to see if Martyn had sent me a message. I was confused as I couldn't understand why, but she explained that Martyn's friends had been in contact and they had lost him, they said they went to a gig at the Manchester arena. She then told me that there had been an explosion at the arena. I flew down the stairs to find my husband stood by the TV watching the incident.
I stayed up and his friends kept messaging and at about quarter past eleven that night (about forty-five minutes after the explosion), I had this really strange feeling and I turned around to my daughter and told her that he is dead. I just had this feeling that my son was gone; as if he wasn't even on the planet anymore.
We rang the emergency number reporting him as missing, and in the morning, there was a message on TV telling people to come to the Etihad stadium if they were concerned about someone.
I went to the stadium with my husband and at around 6pm they started taking the bodies out of the arena and began to inform the families. It was 9:30pm and there were only two families left – the wait was agonising. The police told us to go home and we were about to get into the car when they shouted us all back in. We were led to a side room and that's when we were told Martyn had died.
On the third day after the attack I saw a picture of the perpetrator and I was shocked. He was so young, and I couldn't believe that he had thrown his life away as well as everybody else's.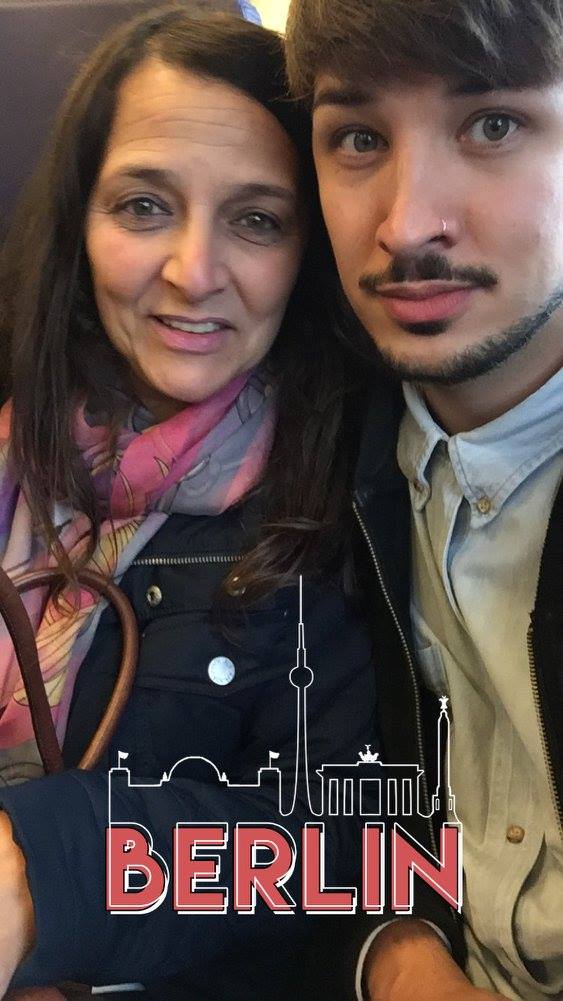 The following week we were asked to go to the arena to see where Martyn had passed away and we went as a family. I was in pieces and no use supporting my children. We were told that there would be twenty-two red roses in the arena – one for each of the deceased. The heads of the roses were where the head of the person fell. Each family had an hour in the arena and the rose with the candle lit next to identified where their loved one lay.
My husband and I walked in first. After that the four siblings went in together, followed by two of his childhood friends. As we walked in you could see where the perpetrator had died and around him a horseshoe shape of red roses of where the victims fell. We were told that Martyn died within a third of a second.
That harrowing day is vividly etched into my memory forever. My whole life has involved encouraging my clients to always look at the bigger picture.  When I saw what this young boy had done, I started to realise that I know nothing about terrorism. For me, terrorism was something that always happened on television and not in reality – not mine anyway. I had an immense desire to find out more about terrorism.  I had the need to see the bigger picture.
A Call for Understanding Terrorism
About a month after the attack, I saw a photo of the Finsbury mosque attack. Where a man had purposely driven a van into a crowd of innocent Muslim people, killing one gentleman and injuring many others. The picture showed five people including the Imam, forming a human circle around the attacker, protecting him from the people trying to lynch him in the wake of the chaos. 
It was there and then that I decided to go on national TV and publicly forgive the person who killed Martyn. Inspired by the action of these five men I realised that we can decide how we can respond to each and every situation and my response was to forgive this young boy who had killed my son. I received a lot of negative comments for doing that. People don't realise I actually thought a lot about it. I became preoccupied with understanding what causes a person to carry out such an evil act.
Empowering Youth: Speaking Out Against Radicalization
I also made the decision to speak to young people about terrorism and the dangers of online radicalisation and I started this work the day after the first anniversary of Martyn's death.
I wanted to dissuade young people from going down that path. With a degree of trepidation, I transformed my introverted self into someone who can now make a difference by raising awareness and showing people that there is a better way to display their anger and disagreements. I talk to youngsters about the importance of tolerance, acceptance and not fearing differences but embrace them as an enrichment to their own lives. I talk to them also about random acts of kindness and encourage young people to make being kind one of their daily goals. To date, I have spoken to roughly seven and half thousand students.
I also decided to study a Masters in Counter Terrorism, as I want to understand why there is so much hate on the planet. I want to understand the reasons why people commit such terrible acts. It was during my studies that I realised that our politics and policing of countries far afield through military intervention can often be the spark that lights the fire. 

Martyn's Law: A Mother's Crusade for Event Security
About 18 months after the attack I went to a small concert at a location in Manchester and I didn't get searched at all, I was so shocked. I started to research and realised that security at events around England is not where it should be.
This is when I decided to set up Martyn's Law which demands more security at events. I am trying to get the government to ask for security in public venues as a deterrent for terrorists. That doesn't mean we can stop terrorism, but we can reduce the amount of opportunities for terrorists to attack. Increased security also sends a strong message to say that we will protect our citizens from harm. I am currently in negotiation with the Minister for Security discussing the implementation of this law.
The prevailing thought I have since Martyn's death is 'you killed my baby; you watch what good I am going to do'. Terrorists seek to instil fear and divide, but the Manchester bomber has united the North West and caused so many people to change themselves for the better and to accomplish great things.
Everyone has a choice in life. I could have chosen to hate, spread anger and negativity and become disillusioned with the world around me. However, I have completely changed my outlook and reason for being and hopefully I will continue to reduce the risk of more adolescents turning to terrorism.
I miss you Martyn, rest in peace.
Resources: