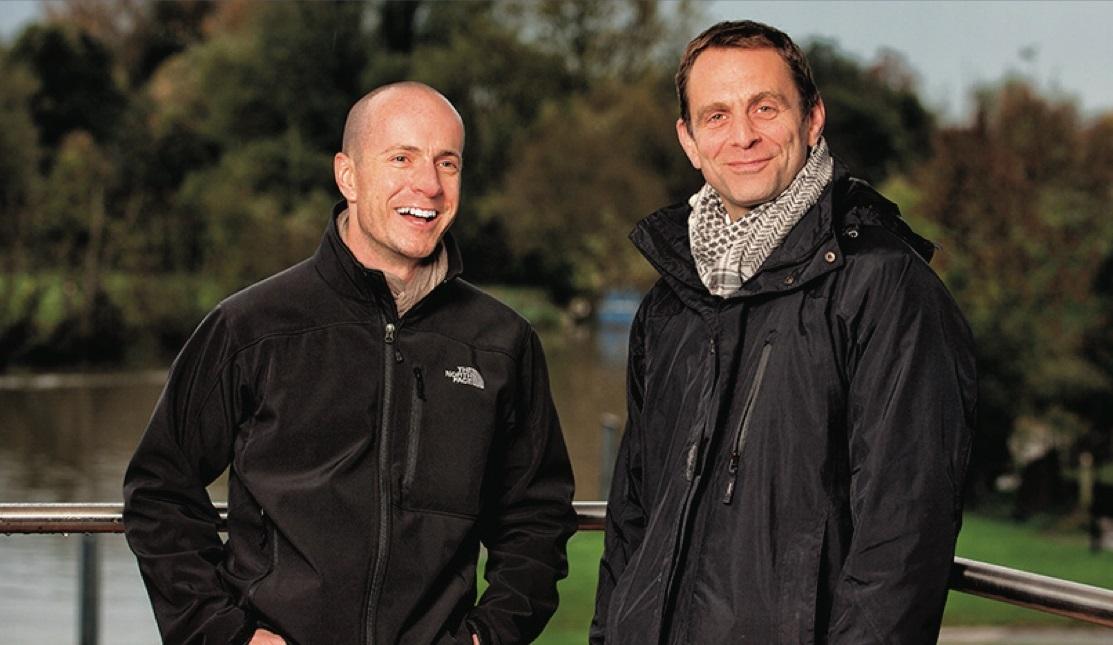 Learning about life through adventure on the ocean
"I want people to know that you can change your life around"
My name is Billy Taylor, I currently work as a contract firefighter and have spent the last decade embarking on adventures, as an ocean rower, and fundraising for different causes.
I was born and raised in a small market town, on the River Thames. I had a good childhood, going away on our own adventures through family holidays, with my mum, dad and foster brother. I was a very active child, involved in activities from table tennis to the Sea Cadets. I mainly enjoyed the social element they provided and loved making new connections.
Unfortunately, both my parents passed away when I was relatively young, my father when I was 17 and my mother when I was 20. After my father's death, despite having previously done quite well in school, I got expelled from sixth form and college. I was unsure what to do next and a few people I know were discussing going travelling, so I went with them.
I went to Thailand, then Australia but a few days after arriving I found myself becoming increasingly unwell with a terrible flu. My friends and I joked about me having malaria, and to my surprise after being admitted to hospital, I found out I did in fact have malaria. I was extremely unwell, had to be fed via tube for 3 weeks and was hospitalized for a month. I was so unwell that there was a very large chance I could have died.
After my recovery, I decided to stay in Australia for a while, until I found a boat that was on its way to the UK. My original plan was to get off the boat once we reached Darwin and catch a flight home, but I'd shown such enthusiasm that they offered to let me stay on the boat for free. I sailed for 18 months and it was on that boat I met the most incredible people and my love of adventure truly blossomed.
After I got back to the UK, I began a relationship with a Danish woman and moved to Denmark. Shortly into the relationship she became pregnant, which coincided with the death of my mother in a boating accident. I became very withdrawn, what I really needed was to be surrounded by family and friends in the U.K. It created a wedge between us and we broke up a little while later.
When I moved back to the UK, after my relationship broke down, my life took a very hedonistic turn. I was heavily involved in the lifestyle of drinking, drugs and partying. There was very little consistency in my life, apart from travelling to Denmark once a month to visit my son.
I ended up moving to the Cotswolds, only about half an hour away, but very few of my Oxford friends were interested in visiting me and maintaining our friendship. I realised how shallow and unhappy my life had become and decided I wanted to do something to make a difference in the world.
This was emphasised through the death of a recent ex-girlfriend of mine at the time. She was tragically killed in the 7/7 bombings and as I was sat at her funeral, I remembered how extremely fragile life is. So I joined the fire service, I enjoyed it but the job changed a lot through the years. It became more about teaching fire prevention, which is undeniably very important, but I was craving a more hands-on approach to bettering the world.
Then my life changed again when I got in touch with Alex, a friend who had been recently diagnosed with Parkinson's disease. He was involved with a campaign called 10 Million Metres, promoting exercise as a form of treatment for the disease and encouraging people to focus on completing things they can still do and not what they can't. In 2014, he and I set out to race from California to Hawaii, but I was very naive and we had to pull out at the last minute because we hadn't raised enough funds. However, another team had someone drop out so we were fortunate enough to be able to join them.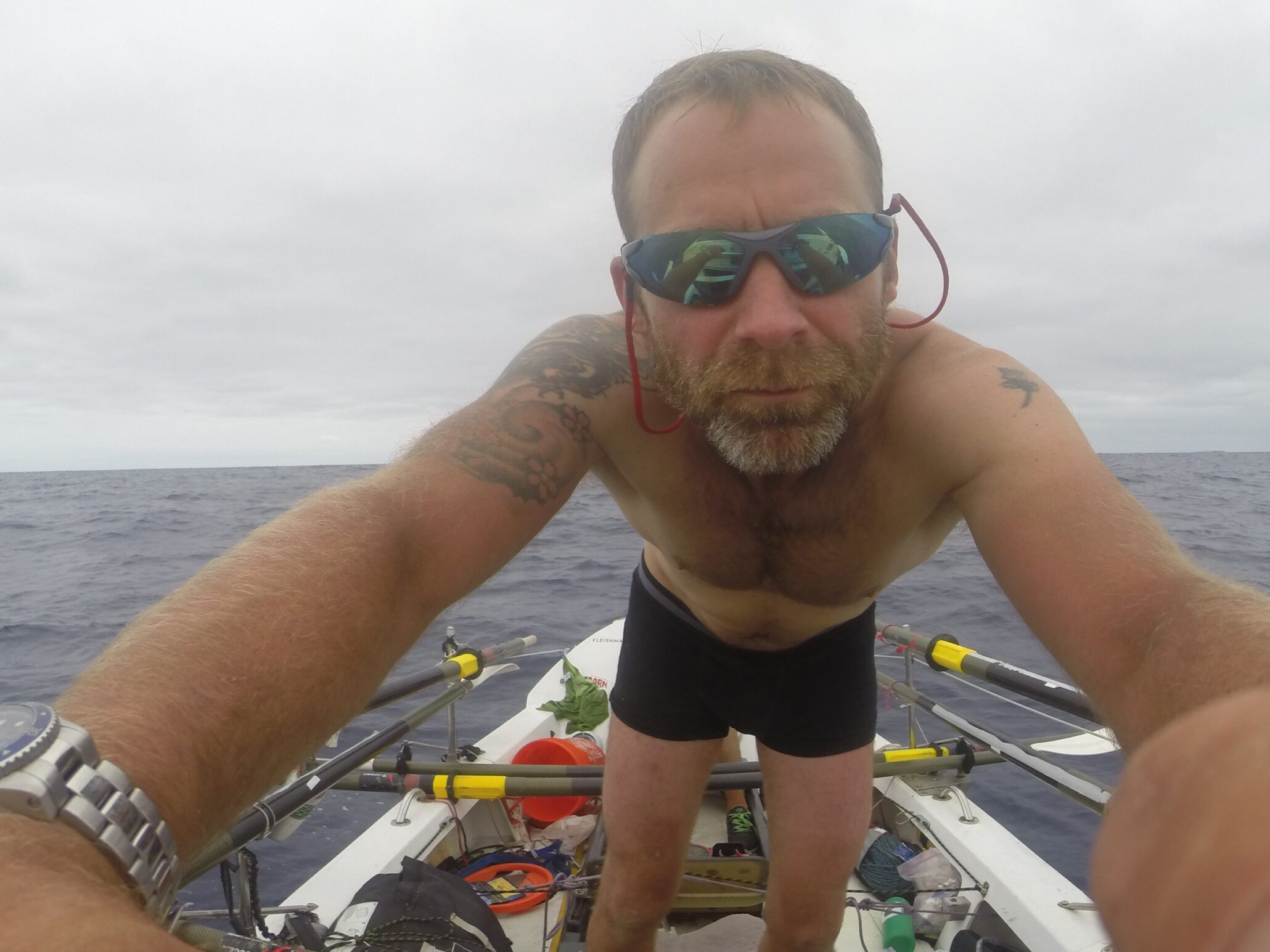 We were definitely the underdogs, and it was a difficult task, rowing a 29ft by 6ft boat in 2 hour shifts 24 hours a day. We managed to complete the race and came 2nd, smashing the previous world record by 14 days. After this success we embarked on another mission across the Indian Ocean. We created this project ourselves so it was much more ambitious. It was physically and mentally very strenuous but luckily everything went right and we ended up providing results for Oxford Brookes University, which allowed for the opening of a whole new field of research.
Since then, we've embarked on a couple more races and sadly Alex, my friend who I went on the first adventure with, passed away a few weeks ago. Alex was a truly inspirational individual, he was in the process of preparing to climb Everest and was one of the most charismatic people I've ever known. I am very grateful to have had so many fanatics experiences with him.
I have also recently become involved with Monkey Fist Adventures. We focus on mental health and aim to unite people who want to embark on their first adventure with people who have already undertaken similar journeys. I am also planning The Atlantic Dash, a race from Lanzarote to Antigua, however I'm now shifting my focus from racing to helping others race and completing the things they have always wanted to achieve. My main focus, and new personal challenge, is to ensure that I am the best partner, father and friend I can be.
Overall, I have learnt that everyone has the potential to make the world a better place, I completely changed my lifestyle from utterly hedonistic to devoted to helping others. I believe that if we all make a small change then we can collectively make a big difference.
Resources: