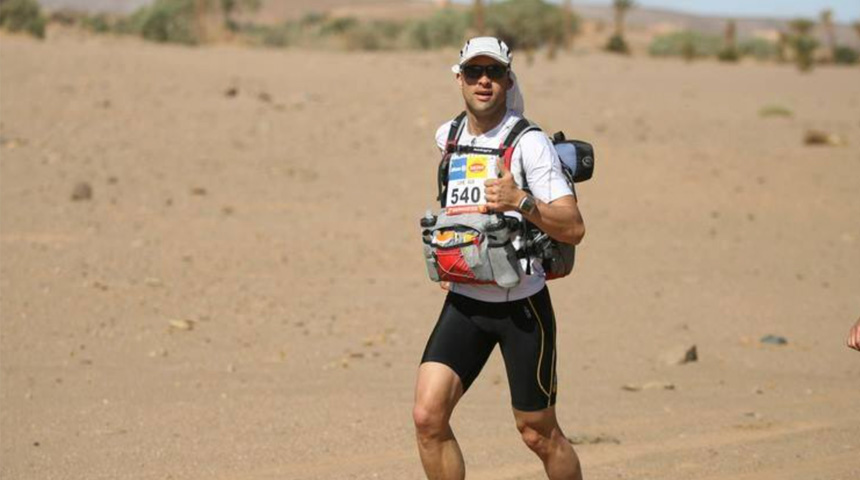 The importance of having a purpose
"The one time when I believe I have been the most mentally tough is when I talked myself off the bridge"
I am from a small country town that was obsessed with sports. I am also from a large and loving family that made my childhood pretty perfect.
My parents instilled in me a strong work ethic and they always repeated to me: just because you work hard doesn't mean you will be successful but if you don't work hard you definitely won't be successful.
When I was small, I wanted to be a professional footballer and in school, all I focused on was sports.
But I was always the last to be picked for the representative teams for under 10's, 11's, 12's and 13's. I sat on the bench for a lot of games; however, I worked hard on it and began to grow into my body and I became more coordinated.
I made the 18-year-old team when I was 15 and began to train with them. I thought that I would never get picked to play, but I did get picked and played for my state. I was then on the squad for Australia's under 17's team.
Then I finished high school and began university. I played semi-professionally hoping to get into the 1st or 2nd team of a professional club.
Then Australia scrapped the top league for the next 3 years. My aspirations were to reach this league, so a friend recommended going to America.
I got a scholarship for a school in Kentucky and on arrival, I found that the team wasn't of the ability I expected.
I moved to a larger public university where I started pre-season and was living in a house with my teammates on full board.
However, a week before term started, I was flagged up in the college's system as having played professionally. This isn't allowed at American public universities, and I was asked to leave.
I returned to the UK and trialled for teams throughout the country. I stayed with family connections and even once slept in the guest house of a fan of Cambridge United. I did not have much success in this period of time and I returned to the US to play for a short time in New Orleans.
On returning to the UK, I got an email from an agent who told me about a club in Belgium that was looking for a defender. I played there for a season in a lower-league professional team and I totally immersed myself in the culture and picked up some French.
The club in Belgium eventually ran out of money.
In football, for one player who makes it, there are thousands who don't. And I wasn't one of them to make it.
I wanted to be a footballer of course but I had built an interest in sports nutrition, physiology and psychology.
I kept trying with football for a while; bouncing around the world trying to catch a break. I didn't stop to settle and earn money.
However, I began to get down and upset. I was in an unhealthy relationship and I had begun to acquire injuries. During training on trial on one occasion, I tore my hamstring whilst jogging and was again unsuccessful.
This went on for three years: getting injured, recovering and trialling for another club. At the end of the three years, my family told me that I should retire and that my body was telling me not to do it anymore.
At the time I didn't realise that I was battling depression. When the day came to retire, I was confused and scared about what would come next.
I began to worry about what people would ask me about my future because I just didn't know.
My solution at the time was to sign up to one of the toughest running races in the world. It was the Marathon de Sables. It is the length of six regular marathons where you carry everything you need in a backpack in the Sahara Desert.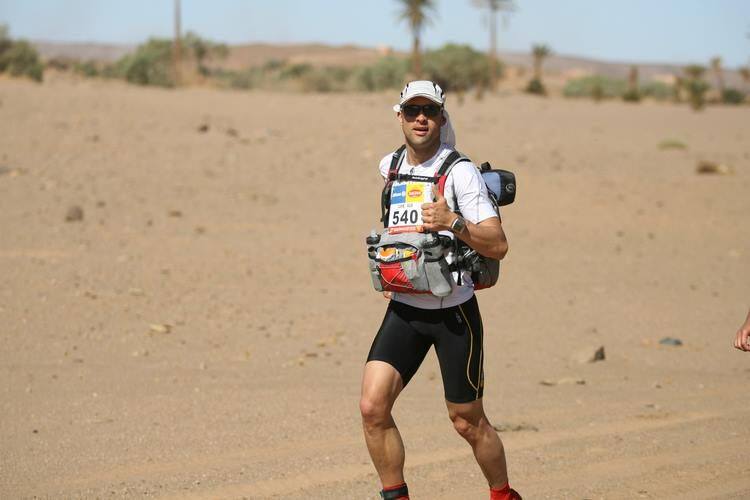 I always had a goal of being a professional footballer and I no longer felt like I had a goal in life. This gave me one.
It felt good to have this goal because I could tell people about my new life plans. I had configured an idea to travel around the world doing these big challenges. I thought that while doing them I could document my experience as an income.
People stopped asking me personal questions like 'how are you feeling about being retired?' and instead they began to ask me about running and my challenge to run the Marathon de Sables.
I ran the marathon, but my depression was just getting worse and worse, and I had spent all my savings.
I worked in a gym twice a week doing personal training but any money that I earnt, I spent on flights to different countries doing challenges.
From 2011-2015 I began to work on an adventure challenge of my own creation. I decided to do a 2000 km triathlon in 12 days from Morocco to Monaco. I wanted to complete a challenge that no one had ever done before.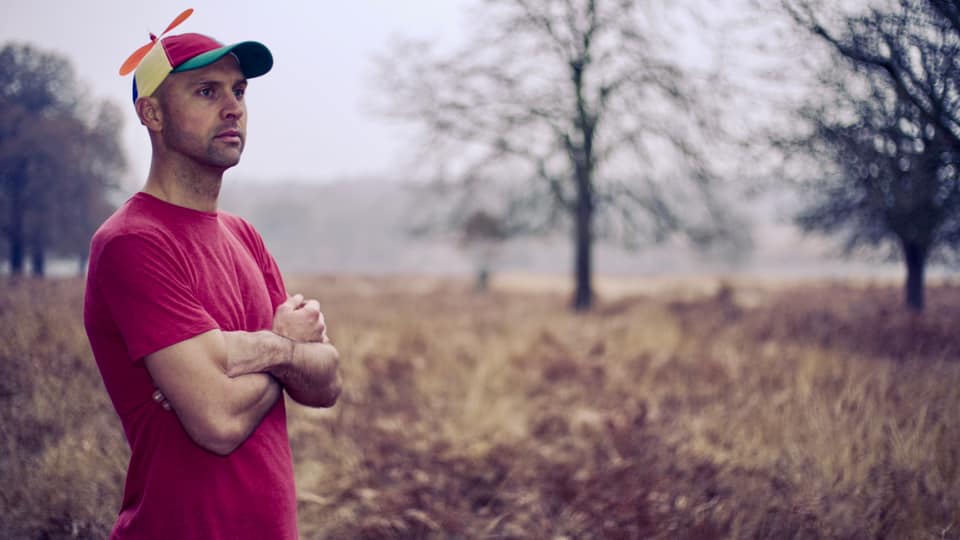 I gave myself 4 years to train to do it and I began to work on acquiring sponsors for the challenge.
My relationship broke down at this time and it sent me into the deepest depression I have ever had. I had insomnia and slept 8 hours a week at its worst.
At my depression's worst, I found myself twice on a bridge, thinking about ending the pain. Being mentally tough is probably a phrase that is used to describe me but the one time I believe I have been the most mentally tough is when I talked myself off that bridge.
When it came time to do my 2000 km in 12 days I hadn't got the sponsors that I wanted.
After I finished the challenge, the low that I felt was horrendous. I just thought 'what's next?'. I returned to the day that I retired from football with no direction and debt.
No one was calling me for speaking opportunities, and I could not generate income.
I still wasn't really talking about my depression but I was beginning to open up to my family and my new girlfriend who is in the documentary. She is now my wife.
My body began to shut down. I was exhausted all the time and had headaches for 6 hours when I woke up.
I had a supportive girlfriend and a great doctor. I had to ask myself 'Who am I?', 'What do I want to do with this life?' and 'What do I value?'.
I was in therapy and doing some soul-searching and I had to grieve for football, 5-6 years on from retirement.
I sought to find my life's philosophy in a few words. Mine is: 'build relationships; learn daily; teach others what life has taught me.'
I speak professionally for a living now and use these three words on a daily basis.
The main thing that I have learned is that to be successful in something (big or small) it must start with changing your thoughts. The most important thing to do is to focus on yourself, without distraction, and learn to lean into the discomfort of doing so.
This Blog was written by Ava Goldson based on the interview with Tales to Inspire.