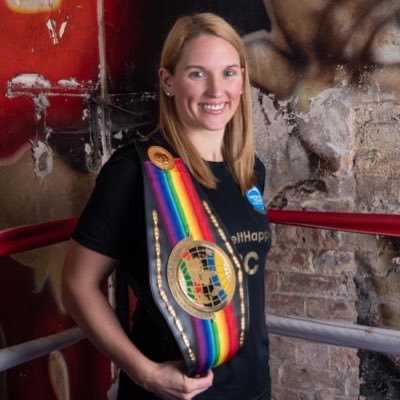 Using sport to achieve your dreams
'Leadership is action and not a title.'
My name is Stacey Copeland and I am a former professional footballer and boxer, who has competed on both the domestic and international stage.
During my childhood, I always maintained a dream of one day becoming a professional footballer. While boxing was also a passion of mine, women's boxing was illegal growing up and a subsequent shoulder injury meant that football was the more realistic route.
While women's football was more accessible than boxing, this did not come without challenges. Most notably, a narrative existed across both sports that these were predominantly reserved for boys. Personally, I believe that this flows from a fear over something which is different. In other words, a desire to avoid disrupting the existing norms.
Despite this, I have always been a naturally driven person and I was determined to pursue my dreams. This meant that when I was forced to leave the field during a primary school football game, I was not deterred. Instead, I simply cut my hair short in an attempt to blend in. For me, it was purely about finding a way to compete in the sport that I loved.
As I grew older, I continued to enjoy playing football, which played into my naturally competitive personality. At the age of 14, I was moved up into Stockport County's first team and received the player of the year award. Alongside this, I received attention from American scouts, which represented a massive opportunity. To pursue this, I needed to pass my GCSEs, so this really encouraged me to knuckle down and achieve the required grades.
Following this, I joined my local premier league side Tranmere, after an initial trial. This represented a step up in terms of speed, technical ability and most notably fitness levels. I was used to a few laps around the football field and was not prepared for sprinting up and down the sand dunes on the beach that I didn't know existed! As a result, I went home every night and worked hard to improve my fitness and reach the levels that I needed to achieve. I went on to play for both Tranmere and Doncaster in the premier league, realising my dream to become a professional footballer.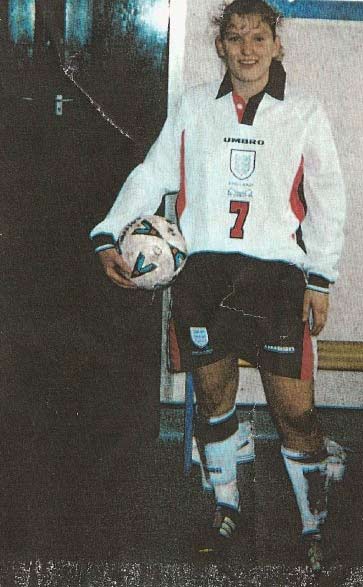 Next, came the England call-up and the opportunity to represent my country. While this was undoubtedly an honour, the experience was not initially what it should have been. At the time I was working at a factory and my employer questioned my decision to play. It led me to feel a sense of shame, almost like I was naïve to treat the opportunity as a big deal. While my employer eventually agreed to unpaid leave, this represented a turning point for me. From then on, I was determined to change the narrative around women in sport and I really believe that storytelling is central to this. Changing the narrative also has practical consequences. For example, this allows us to question why women do not deserve the same standard of facilities or available equipment.
I went on to gain 4 caps for England and was able to compete in the European Championships. Unfortunately, I suffered a serious injury in the form of severe stress fractures and eventually foot drop. This disrupted my international experience, leading me to take a year out of football and to require surgery on both legs. However, every challenge also represents an opportunity, and following this I moved to America. This came at the perfect time and allowed me to gain a fresh opportunity, after dealing with personal issues back home. For me, this re-assured me that it is okay to fail. If anything, this is often a good thing. The sport also made education more enjoyable and the people really made the experience.
Despite this, the American experience also contained its own challenges. Most notably, travelling to California to take part in the national championships. Here, I suffered heartbreak after having my penalty saved in the shootout of the semi-finals. Despite the many positives of playing in America, I never felt the same way towards football again.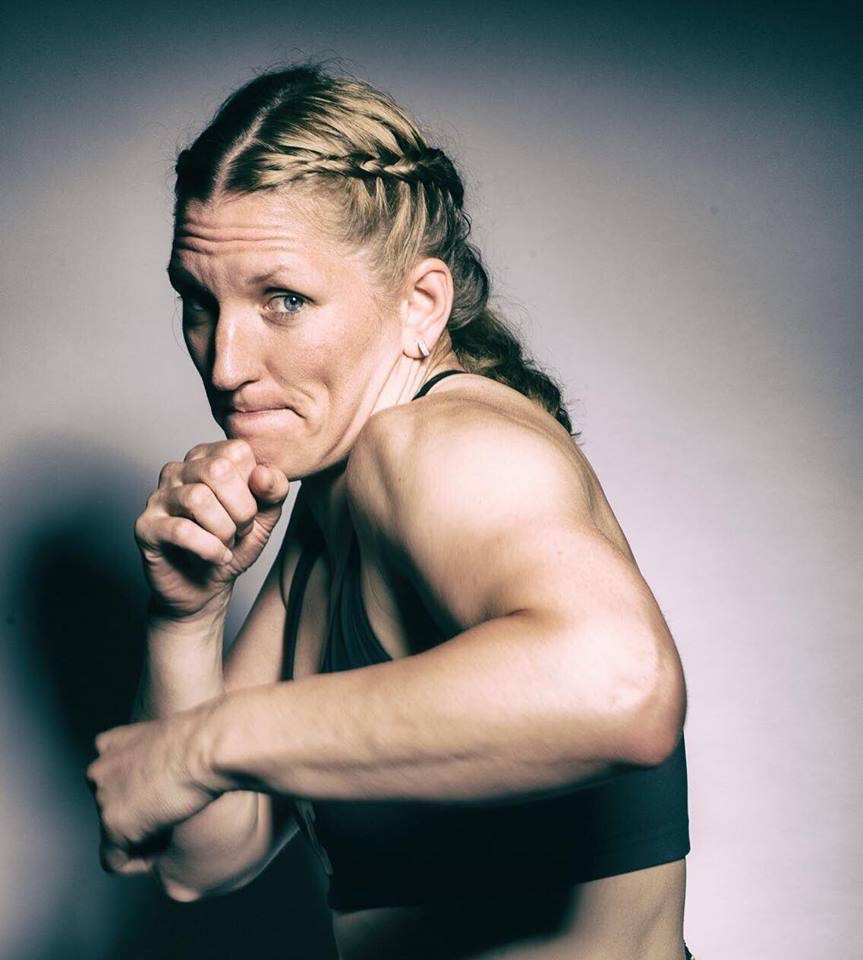 Despite my extensive football career, I never gave up my aspirations in boxing. At the age of 17, it became legal to take part in women's boxing and when my football career came to an end, this was something that naturally appealed to me. This also allowed me to spend more time with my family, in particular my nieces. After some initial persuasion, my Dad also became my trainer and at the age of 29, I began intensive training for my boxing career. This posed several challenges. Notably, the discipline and self-control needed to maintain a diet to make weight. Similarly, the training consistently involves pushing myself to my absolute limits.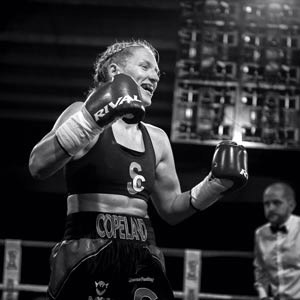 I was picked to represent England and went on to compete in the European Championships. I managed to beat the number one seed Russian fighter and progressed all the way to the final. Injuries continued to plague me, yet I successfully passed the medical to take part in the final. While I was ultimately unsuccessful in this fight, being able to achieve a podium finish truly made all of the hard work worth it. After that, I went on to win the national title and the multi-nations gold.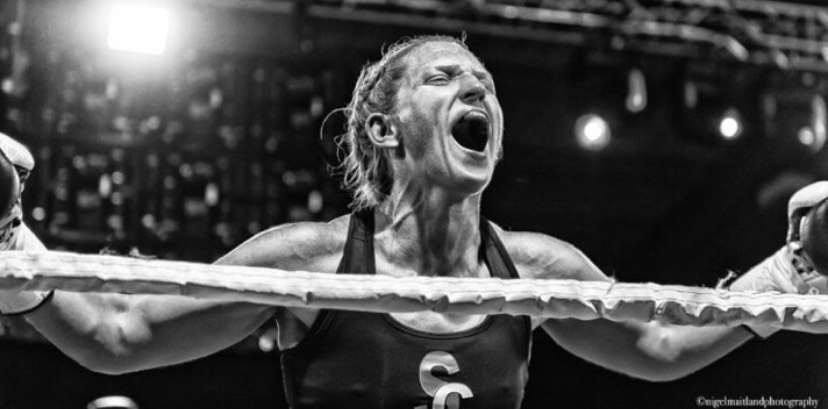 Despite these achievements, injuries consistently arose throughout my career and a problematic surgery exaggerated these concerns by causing secondary degree burns on my leg. After missing major tournaments, my weight increased and I was not sure that I would box again. I needed a new challenge, which could provide excitement and fear and that is where professional boxing came in. Before announcing my retirement in January of last year, I successfully won five fights and remained undefeated. My most notable achievement was travelling to Zimbabwe to claim the vacant commonwealth title.
I never wanted to retire, especially with the recent growth in women's boxing. However, with 9 broken bones and 12 surgeries, your body can only go so far. Admittedly, retirement has brought challenges. In particular, a loss of routine and identity. However, I am fortunate to be able to have alternative opportunities. I continue to work in a school twice a week and have undertaken projects like volunteering in refugee camps. For me, the future is about giving back and I am really excited to be founding a charity called 'Pave The Way.' This aims to challenge the narratives around women in sport and to inspire a future generation to push towards equality and a level playing field. This is something that I contributed to during my career and hope to continue to impact in the future.
Resources: