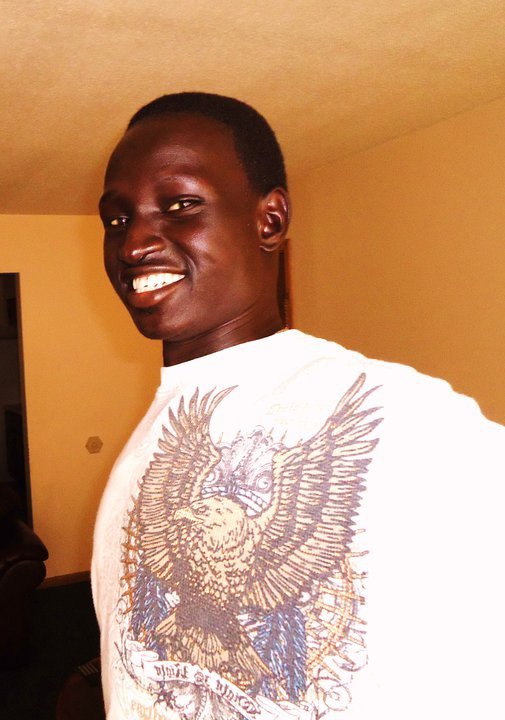 A Childhood in the Midst of War
I'm a 33-year-old and was born in South Sudan during an intense civil war between the ages of 4 and 8 who took both my mother and my father's life. I am one of their four children; I have a brother living in the US and a brother and sister living in a refugee camp where the average residency is 17 years. I was one of the lost boys of Sudan. You will have heard of us if you've ever watched the 2014 Hollywood film A Good Lie. 
I was born in the midst of the second Sudanese Civil War that lasted from 1983 until 2005. The fight was between the central government in Khartoum and Sudan's People Liberation Army (SPLA). My parents were 2 of the 2 million people whose lives were taken due to this conflict. I was one of many children who survived the Dr. Riak Machar Teny Bor massacre of an estimated 2,000 civilians in Bor on November 15, 1991, during the Second Sudanese Civil War.
Most of the Bor Civilians' were on the move searching for a safe place to stay, trying to find food to eat and hospitals for treatment. Others were looking for their loved ones. The North government started dropping bombs and I was watching friends and family die on a daily basis. People helped me escape to the forest to hide where lions and other wild animals roamed. Everyone spent every moment in survival mode because we knew that no one was safe.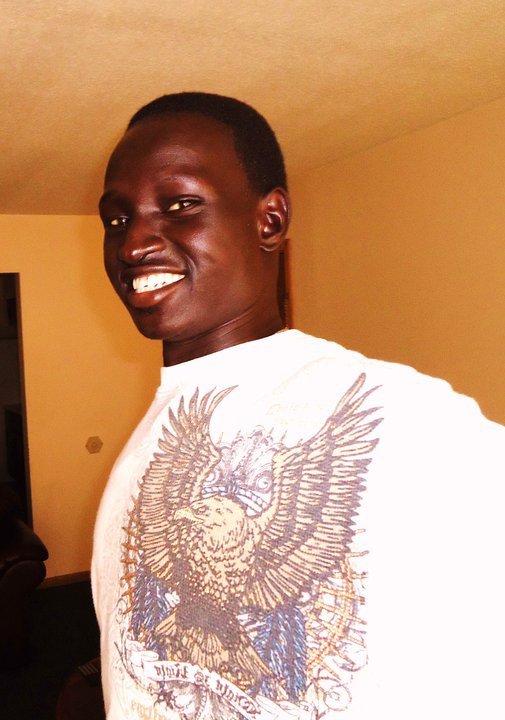 There was never a time of peace in my childhood especially after I was displaced in Bor during 1991. When I escaped the massacre in Bor, I was 4 years old. My Father had to carry me most of the time and told me to walk when he got tired. For 6 years, I was on the run with many thousands that were displaced along the way. We would settle in the middle of the forest for a few months then move on again. 6 years of living under fear, hunger and walking all day and night searching for a safe place to live.
To this day, I still find it hard to understand how I survived. As a child, I saw so much death. I never understood the human desire to kill one another. People were dying due to hunger, lack of medicine and of course inexcusable violence.
Finding Refuge in Dimma
After years of roaming the South Sudan forest searching for a safe place to stay, we learned of Dimma Refugee Camp. One of my relatives took us to the camp in Ethiopia in 1997. When we first arrived in Ethiopia, we built shelters and lived in small huts with 5 other people. I started school at 10 years old in the camp and was educated alongside my 80-100 fellow classmates.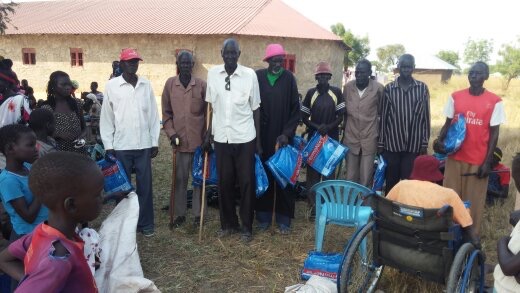 Dimma was my home for 9 years. Being able to relax trusting that the government wasn't coming for me took a long time, but when it did, I was relieved. I'd never lived in that kind of peace before. The downside was rationing one gallon of sorghums, a small cup of beans and a small cup of oil for a month at a time. I would skip food for days and eat less to make sure that I had something for the rest of the month. I became better at fasting with practice but it was never easy.
A New Beginning in the U.S.
In 2006 after a long and difficult process, I left the camp and headed to the US. There were quite a few of us that did the same. I headed to Omaha Nebraska. I was sad to leave my brothers, relatives, and friends in the camp but I was also excited to see what the next chapter of my life would hold.
The first thing I remember about America was all of the lights, in South Sudan and the camp in Ethiopia, we hadn't had electricity, so seeing all of the lights were insane. I immediately started looking for work and education and found both. I'd never worked before, so it was a really new and exciting time for me. I even learned how to switch on a TV, eventually. My education was difficult because I was so far behind everyone else, but I was determined to study medicine or agriculture and go back to South Sudan to help those who have been affected by war for decades.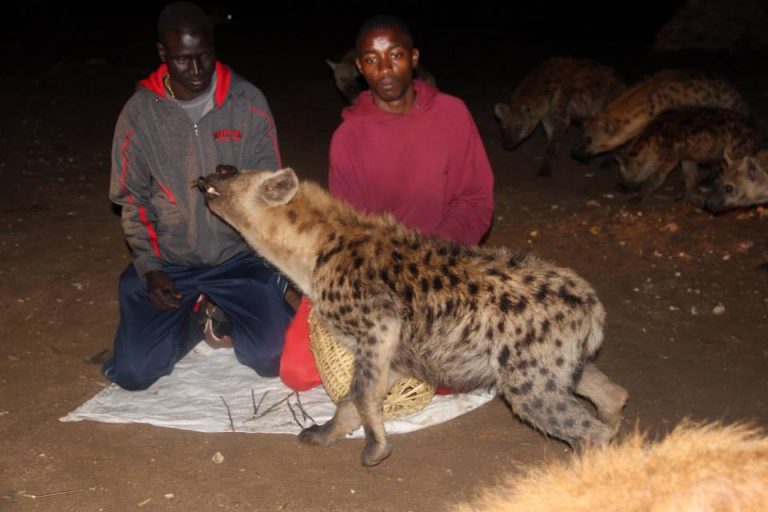 The Birth of Education Refuge
I was working and studying every hour I could, barely sleeping and making sure I kept myself focused. In December 2015, I graduated and by that time, I even had my own car. With hard work, my progression went from switching on a TV to driving a vehicle and then more opportunities opened up. In 2015, Anna a friend of mine and I created the Education Refuge, which is a non-profit organisation to help the people of South Sudan and refugees in East Africa.
Our focus is on those who are in refugee camps and internally displaced people in South Sudan, helping them with their education and teaching them how to grow their own crops. We are mainly working currently with Kakuma Refugees' Camp Adults Education in Kenya where there are over 200,000 people living. We provide educational supplies to adult students and motivational supports for refugees.
Kakuma Refugees' Camp is by far one of the worst camps I have ever seen in terms of corruption. The people in charge take advantage of refugees, stealing their: rations, medicine, and other resources that are supposed to go to the refugees themselves. Sometimes people come to the camp with guns at night, beat up refugees and take everything they have including rations, cooking materials; clothes, shoes and I mean everything.
Since starting this project, my team and I have achieved so much. We have provided 500 mosquito nets to South Sudan to reduce the spread of Malaria; we have educated and continue to educate people on the benefits of working for themselves via means of farming so that they can become self-sustainable and most of all support each other and their families instead of depending on UNHCR rations.
Teaching Peace and Encouraging Change
My dream is to motivate people to take responsibility for their situation and to help other people along the way. No matter your circumstances, location, upbringing, privilege and so forth. We must support our fellow humans and stop blaming other people in times of war because the civilians are the ones who suffer!
Ask yourself, what can I do to help transform their lives? Sharing and raising dialogue is key and still desperately needed and it's not a huge thing to do. If we start with small, peaceful conversations, it will ripple higher and to our children, who will be our leaders and politicians of the future. Teach them peace.
South Sudan remains in a desperate situation, many people are still dying, government workers are not being paid and there is a very little option when it comes to medicine or healthcare in general. It is an ongoing struggle, but we will continue to move forward.
I encourage you to educate yourself around refugees and talk about it, far and wide. You will make a huge difference! To those of you (refugees and non-refugees) who are giving those people in camps a fighting voice, thank you. Please continue; as we are truly grateful for every second you spent saving lives.
Links: