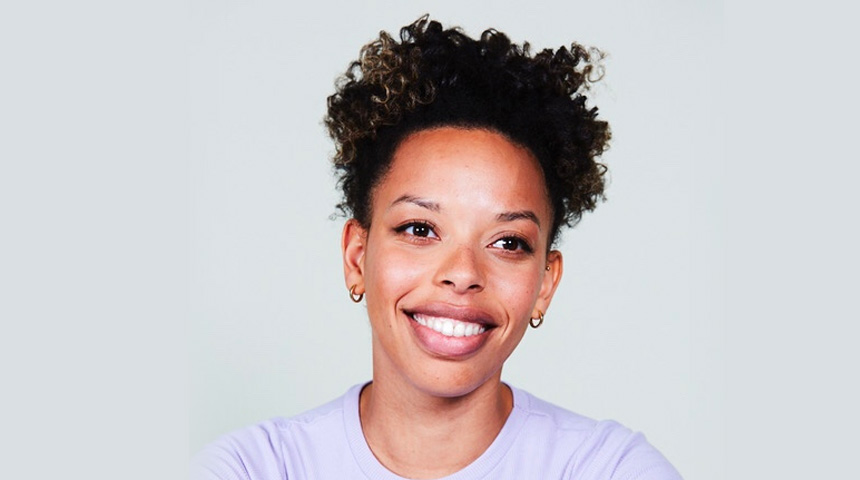 Inspiring people to take action on their ideas
"Inspiration for me is having that spark and buzz and energy."
My name is Eve Kekeh. I'm the founder and director of Bundlee, the UK's first baby clothing rental company.
Different Shades
I grew up in the suburbs of London, the oldest child to a Togolese father and an English mother.
As a mixed-race kid, in primary school, I was the only black girl and I definitely felt different- I didn't have blonde hair like all my friends. But when I got older I saw things change a bit and there were more kids in my school who looked like me.
Being the eldest I naturally took on a lot of responsibility, often taking on leadership roles. I always knew I wanted to run something or start my own business- I wanted to lead.
Growing up, I was an all-rounder who loved learning so school was pretty easy for me. But I always knew I wanted to run something, start my own business- I wanted to lead. 

Dancing Dreams Deferred
Dancing was another hobby of mine, I didn't take it seriously enough to pursue it further but sometimes I wish I could take some time to come back to it.
After sixth form, I wanted to take a year out to pursue dancing and move to LA. But that was the year before university fees were increasing from three thousand to nine thousand pounds a year. My mum convinced me that I had to take advantage of the lower fees.
But I had no idea what I wanted to study. Eventually, I found a business course in Manchester which I felt would leave my options open and had the opportunity to go on a year abroad.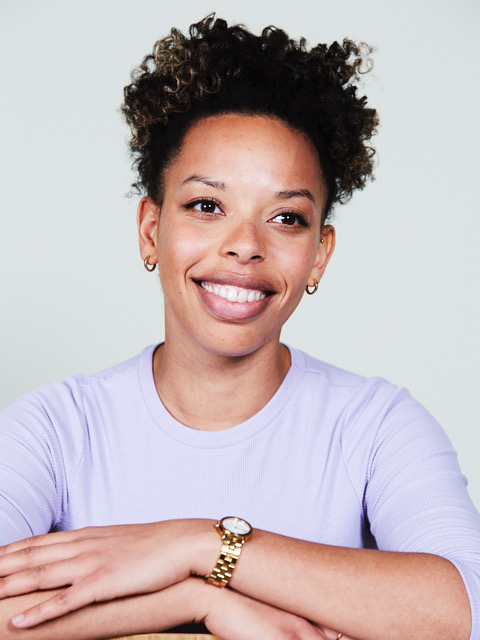 The American Dream
When I was 20, I studied abroad for a year at the University of South Carolina. It was such a contrast to Manchester and I was even able to take a dance module. I love that American universities allow you to take such a range of modules- in your early twenties you have no idea what you want to do yet!
I felt like US culture was a great fit for me. I loved how chatty and generous North Americans are.
There's also such a normalisation of entrepreneurship in the US that we just don't have over here. I felt free to express my creative ideas rather than be tunnelled into an office job or a grad scheme.
The change in environment was invaluable to my development. Being in the US released so much pressure I'd been carrying around with me- it was a fresh start.
Lost and Found
After that year, I returned to Manchester and completed my degree. But I was lost again, I had a tonne of business ideas but nothing that truly inspired me enough to wholly pursue.
So, I moved back to London and worked a dull job to save money for travelling. I matched 6 months of saving at home with 6 months of travelling around Asia with my best friend- the classic 'gap yah'.
I went because I wanted to make sure I explored the world before I was truly tied down to anything. While travelling from place to place, I was having an idea almost every day.
It was on one of those travel days the idea for Bundlee was sparked. We were on an overnight Ferry with over two hundred people, surrounded by chickens. Following a sleepless night, as we were pulling into Manila, we saw the most incredible sunset over the ocean.
Bundlee Birth
However, the shining beauty of nature became overcast when I saw some strange swirls on the water which turned out to be plastic. I'd never seen such a blatant display of our overconsumption. I'll never forget that.
I realised sustainability must be at the core of whatever I do.
Being the oldest sister by 18 years I'd witnessed my siblings rapidly outgrow their clothes and, as a result, bin bags were often lined with clothing waste.
So I thought why not rent baby clothes? Women in the US rent clothes fairly often these days.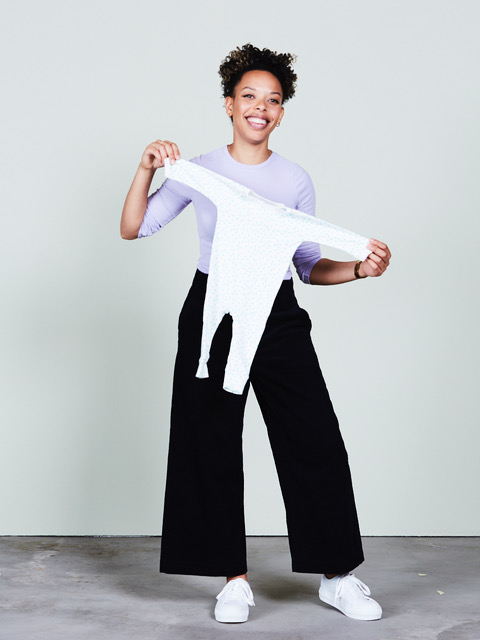 I started Bundlee at the beginning of 2018 and it's been growing incrementally since then. When starting a business, you can speed things up with investors but I wanted to pilot things first.
We began with just 8 families renting from us which has increased to hundreds. I hope that soon we'll have thousands of families on board.
We're doing well right now but I can't help thinking of our potential. I think the hardest part about having your own business, which no one talks about, is not having a boss to either congratulate you or hold you to account. There's a lot of self-scrutiny involved.
But I love that we're making a real difference. Just one baby-grow takes two hundred and fifty litres of water and 2kg of carbon to produce. A baby wears multiple outfits in a day and will outgrow 7 sizes of clothes in their first 2 years. We're helping to eliminate all that waste.
In the future, I'd like to help others make their ideas a reality and maybe become an enterprise teacher or lecturer.
I believe if you take some space from your ideas and reflect they're actually a lot more achievable than you first may think. I want to inspire people to realise their ideas can come to fruition too.