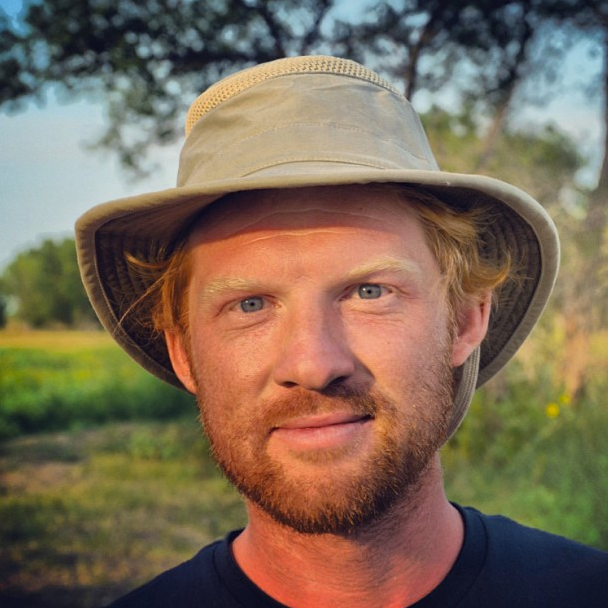 Learning How to Say Yes More!
"Dreams are little reminders of what you should do the next day"
Hello, my name is Dave Cornthwaite, I am an adventurer and community leader and I would say I am just a compulsive doer.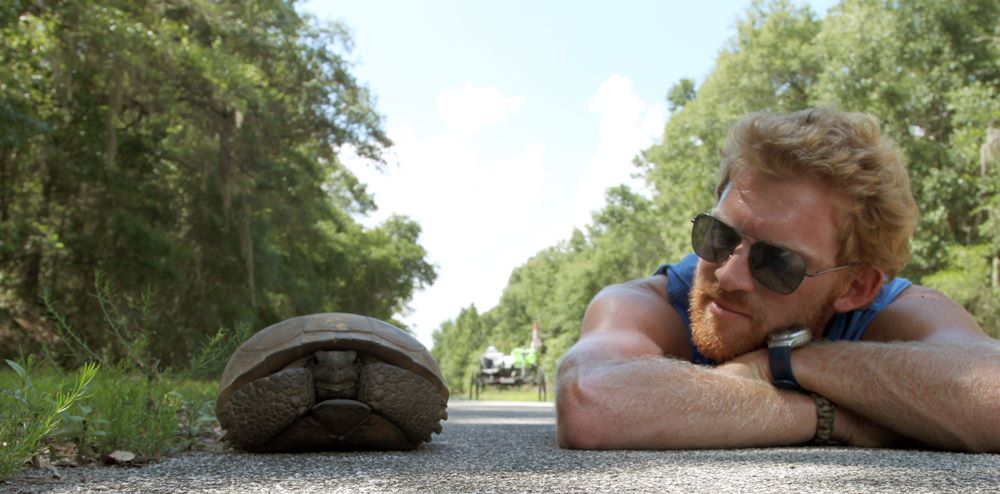 Growing up I didn't have many dreams and I was quite a quiet child who read a lot of books, I was bullied a lot at school mainly because of my hair colour, no prizes for guessing I am a redhead. But I really enjoyed playing football and that was my saving grace as a child however I didn't have any friends to play with so I would take a bag of ten footballs down to the local pitch and just play by myself.
My family life was good, my parents were really supportive, a typical middle-class family, but I got to my adulthood and I still had no idea what I wanted to do or who I wanted to be. So I did the normal things in life and I took a gap year after I finished college and then went to Swansea University purely based on the image they showed to people of the campus being on the beach. After spending six years there I can say that was a lie and it rained for at least 5.9 of those 6 years. After I finished university I ended up teaching myself some graphic design skills and a local advertising agency in Swansea chose to employ me. I still don't know why, because I was a really bad graphic designer and I really wasn't enjoying it, if you spend a lot of time doing something that you don't want to do or don't get any satisfaction out of, then at some point it will get you down. Then you have a decision to make, to stick at it because of financial reasons or you give it up.
On the morning of my 25th birthday I woke up and thought to myself I am a no man; I would go to work and produce horrible work and then go home and play on my PlayStation for up to 10 hours a day. I had an addiction for about 4 to 5 years of playing on my PlayStation. I then realised how much time I was wasting, when I could have been bettering myself and evolving as a person. So on my 25th birthday I spoke to my cat "kiwa" which was the only thing I had and loved at that point and she spoke back to me in her purring little way and said to me "Dave you are really not happy, you need to sort yourself out and you have a choice" unfortunately the cats wise words backfired onto her and I had to unfortunately let her go, because I had started to sort myself out and had given myself a mission. I was about to start 10 years of my life living my life out of a bag and heading off on non-motorized adventures and I started to say YES more.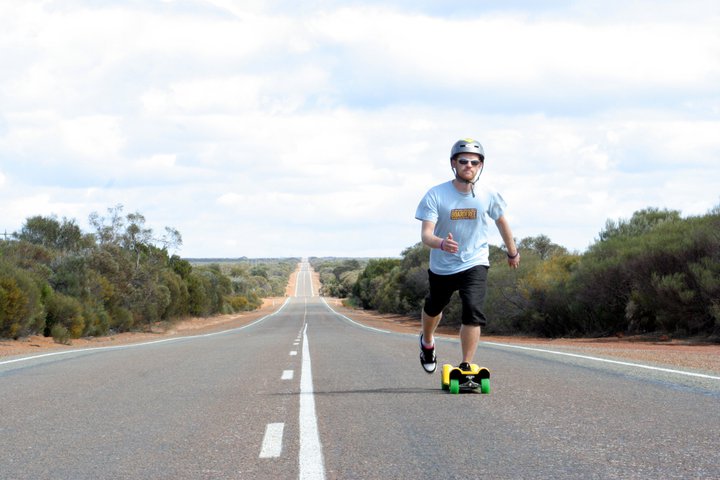 My first big YES was trying a long skateboard, I had never skateboarded before and just after 2 weeks of skateboarding around Swansea I saw so many things I had never seen about the city. Just by doing this and seeing things differently opened up the world for me and it was all I looked forward to. 2 weeks after I stepped onto that skateboard I walked into my work and I quit my job and skated out of the building. I decided that I was going to try and break the long-distance record on a skateboard.
My "warm-up" was skating the length of Britain which is John 'o' Groats to Lands End which is 896 miles in the wettest April for 40 years which wasn't great timing. But in early June 2006 I became the first person to skate the length of Britain. A couple of months later, I flew over to Perth, Australia and then skated for 3618 miles over 5 months to Brisbane. After this, I thought if I could do something that no one else had done before even if it was pointless in the scheme of things, it would teach me who I was and what I was capable of.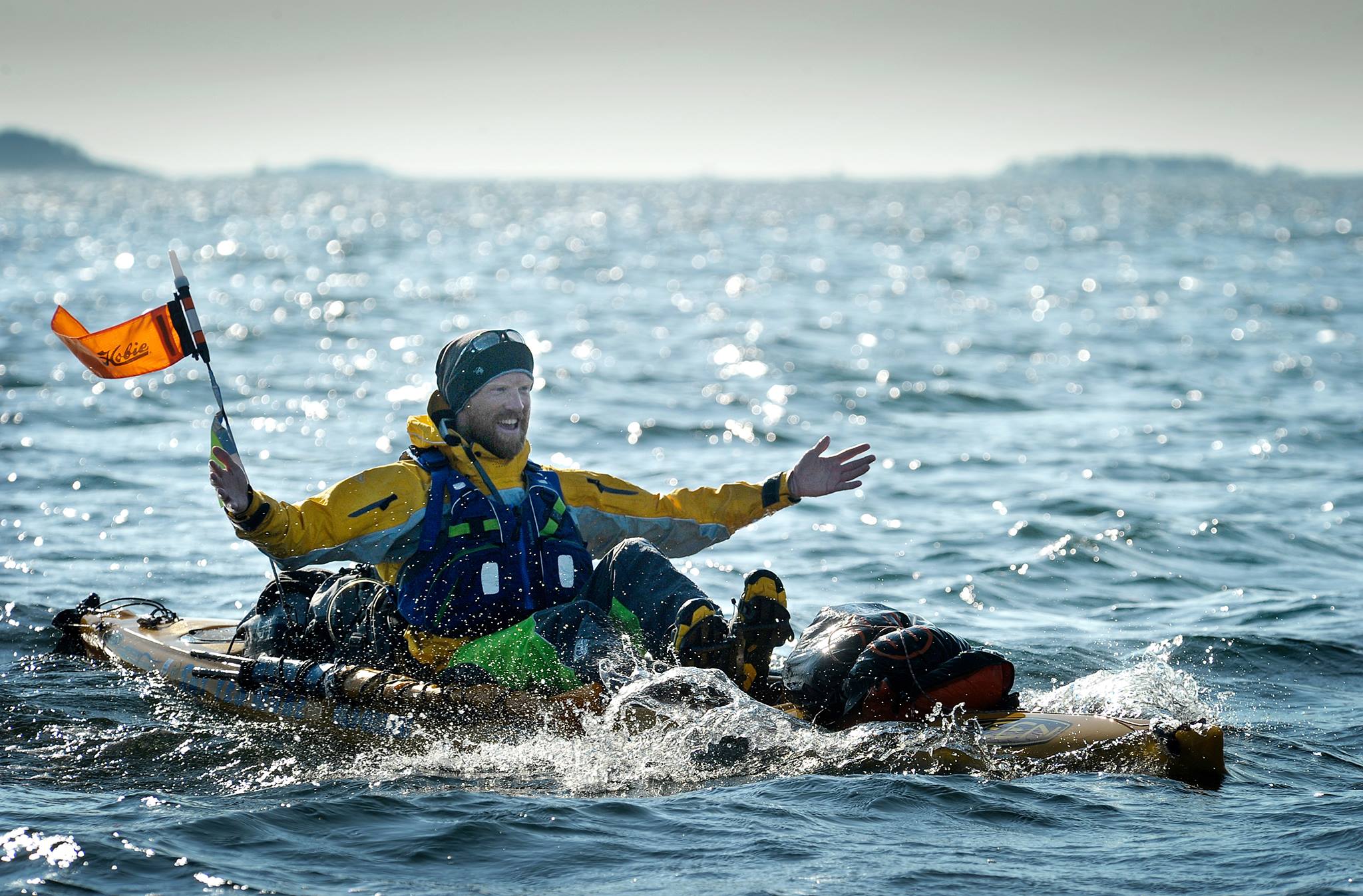 Soon after this, I got a book deal to become a travel writer which I had always loved doing but I was never going to get paid enough to be a professional skateboarder or be a travel writer, I wanted to get paid to do something that I loved but I didn't know what I loved yet, so I just started to live really cheaply by sleeping in tents, hammocks, couches if I was travelling through cities and I tried to cut down all my expenditure because I didn't want to earn money doing something I didn't want to do. I could then focus on doing things I loved which was telling stories, writing stories and making films. I then kayaked 1490 miles over 2 months down the Murray river. After I had finished all of these trips, I was utterly depressed because I had no vision or plan of what I was going to do next and I started to get back into my early twenties slump.
I realised I was missing something more long term which I could do for a long time and I then came up with a "Bucket list or a YES list" which I called expedition 1000. This project would be 25 trips including the two I had already completed; each trip would be at least 1000 miles long and each one would use a form of non-motorised transport. Up to now I have completed 15 trips so I still have 10 to go.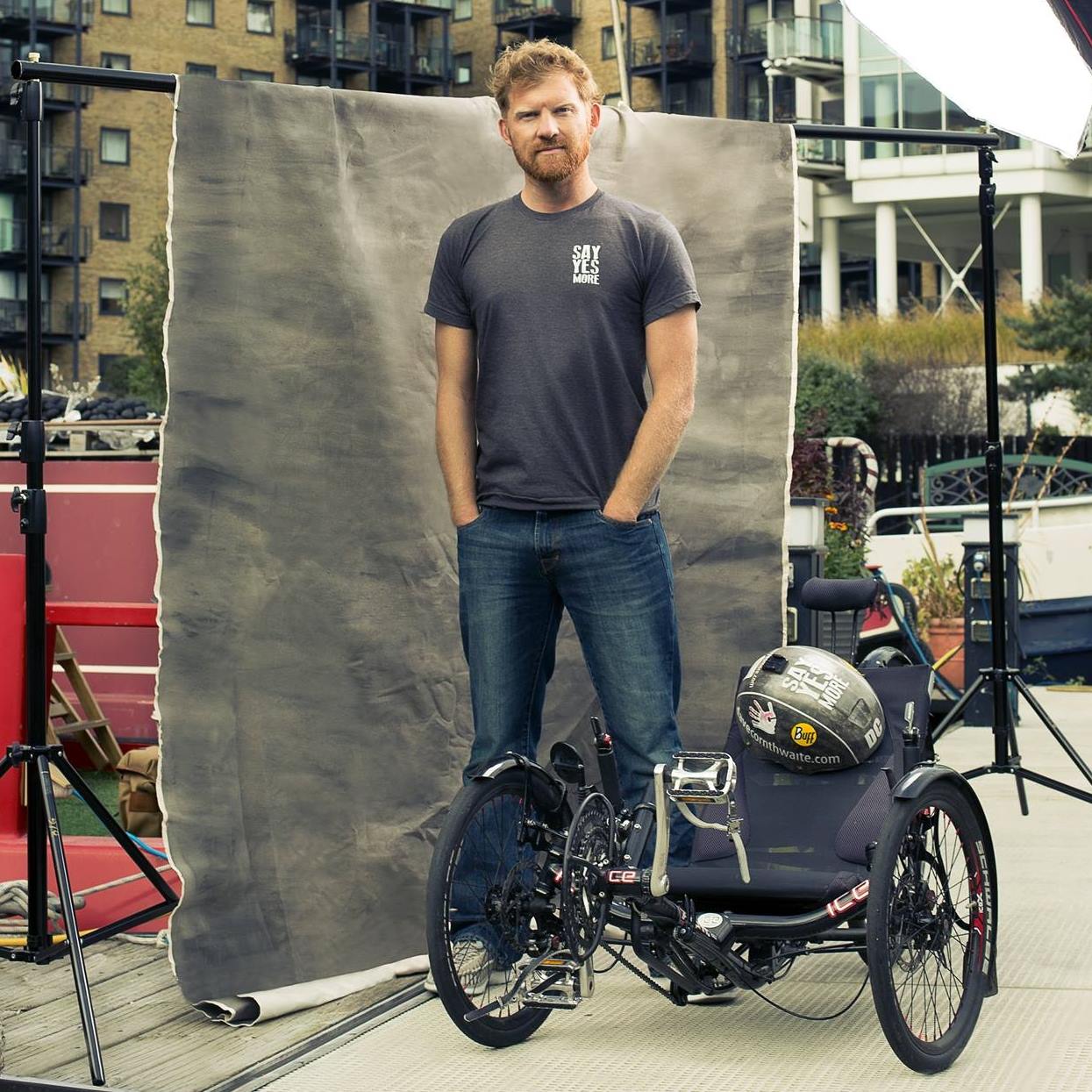 I then started the YES Tribe, I started by inviting my Facebook friends to go camping, to see if anyone would turn up and 19 people turned up after work! We would go camping and then would wake up and go back to work the next day. I started to do it each week and by week 5 we had 50 people turn up and that's when the yes tribe started. We then held a YEStival where we would have lots of guest speakers talking about lots of different topics which they were passionate about and 180 people turned up to that, it was a place where people would just say YES. We have built a brilliant community of people online and we do lots of other events with our YES tribe which anyone who wants to "say YES more" should get involved with.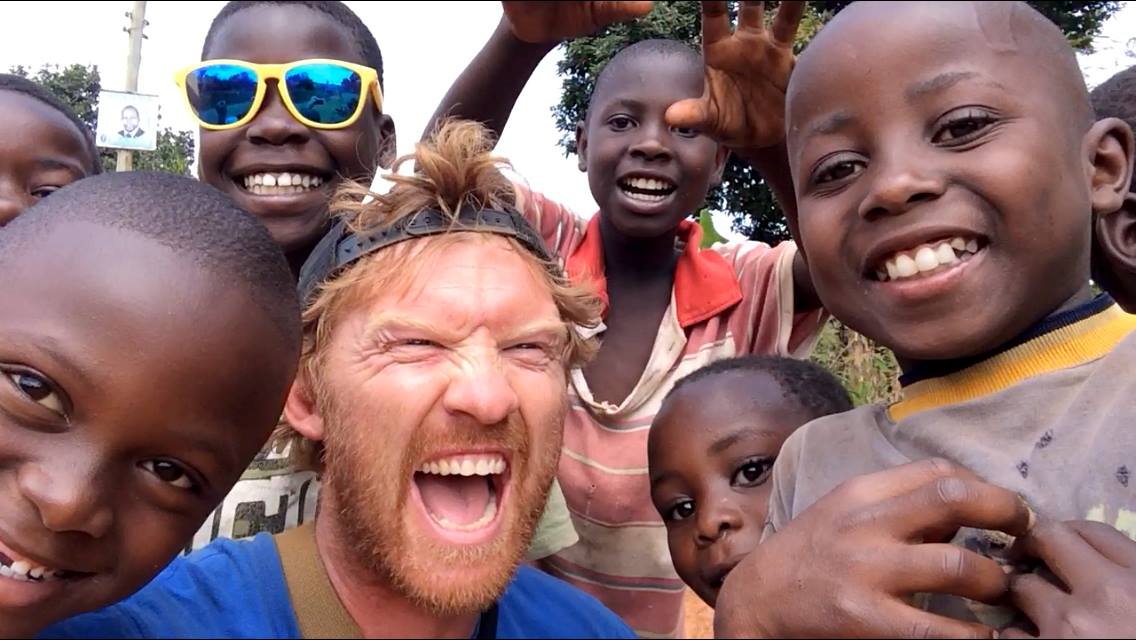 I am now working on my newest project which is the biggest project of my life and we are building a campsite called Big Sky Hideaway which is renewably powered which will have animals on and people will be able to come to this campsite, relax, enjoy themselves and so much more!
Always remember that, as soon as your confidence grows stronger than your fear, then you can achieve anything.
Resources: