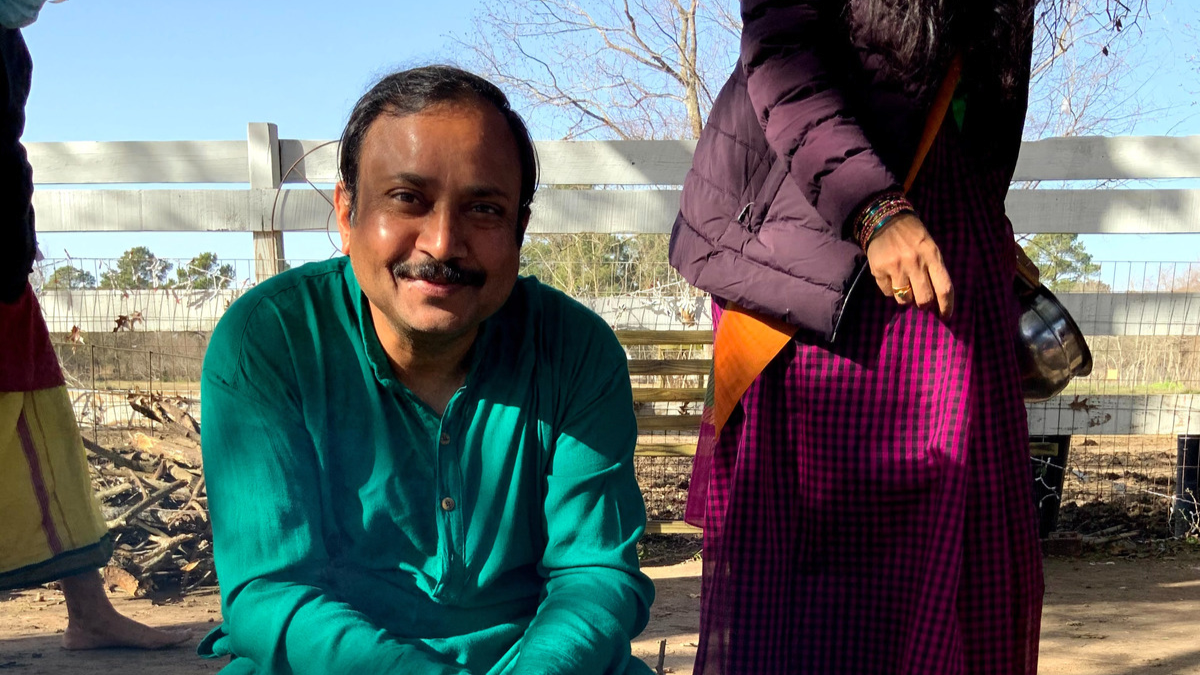 How to connect to your roots
"Our thoughts define what we are"
My name is Abhinav Goswami. I have worked as a data scientist for some of the biggest companies in the world but ultimately realised that giving back to the natural world is the most important thing.
I grew up in a remote village in India, without water, road connectivity or electricity. I had four siblings and I felt it was my job to lead them. I was given a good example of hard work growing up; demonstrated to me through my father's disciplined nature.
My father had about 20 cows and after school it was my job to take them out and graze them. At that time, in my village, agriculture was very much a collective and neighbours would allow those without land to graze their cows on theirs.
School was difficult but I achieved good grades and was considered a good student. After leaving school I was unsure what to do; I didn't have a dream. As a child, I simply thought to myself that if my father had 20 cows I was going to have 50 but I had no aspirations to move out of my village.
However, I did my bachelor's degree at a central city university and then went to Delhi to do my master's and later embarked on some research work. It was there that I met a director of a pharmaceutical company, which I joined and moved to Bangalore and then Hyderabad.
I didn't care that at that time I was spending about 1 hour a day stuck in heavy traffic on my commute or that I was in the office 8-10 hours daily because my life was considered successful.
But I began thinking more philosophically and wondering what truly defines success. However, I pushed that to the back of my mind as my career advanced even further.
In 2007, whilst working as a data analyst, my company asked me to move to the US. I was hesitant because I felt that to my very core I was still that boy in the village; my heart was there.
But in 2007, I moved my young family to New York which was a very difficult adjustment. My daughter was just 4 years old and my son was about 1 ½ . It was difficult to encounter weather conditions, like snow, which we'd never seen before.
I worked for that company for about 2 years until the recession hit. As I was an analyst, I could see the data coming in of people not making their payments and the company began to struggle as they couldn't get any new clients.
Luckily, when I made the move I told the company I would only come if they filed me a green card. I didn't want the instability of a visa. After the company began declining, a lot of my friends ended up having to return to India because they'd come on a visa.
I left that company and got a job at Apple. This was when I really started to question the purpose and direction of my life.
I thought back to my roots and realised I'm more than just myself; I'm a product of my parents, the society and environment I grew up in. Just as you don't see a bee contributing to the growth of your favourite fruit, the sources of my identity were also going unnoticed.
I got the urge to do something more rewarding. I was living in what I'd call a golden cocoon. I had a great job and a great house, in a fantastic school district, but I was working 6am to 8pm most days and not spending any time with my family.
I started comparing my life to the life I had in the village. I realised that although I was in such a fortunate position I was struggling to find food which wasn't grown with toxic pesticides. Even organic food wasn't 100% organic.
I realised I needed to make a change right away and I quit my job at Apple and moved back to the village. My boss couldn't believe it and it took a lot of courage but I was on a mission.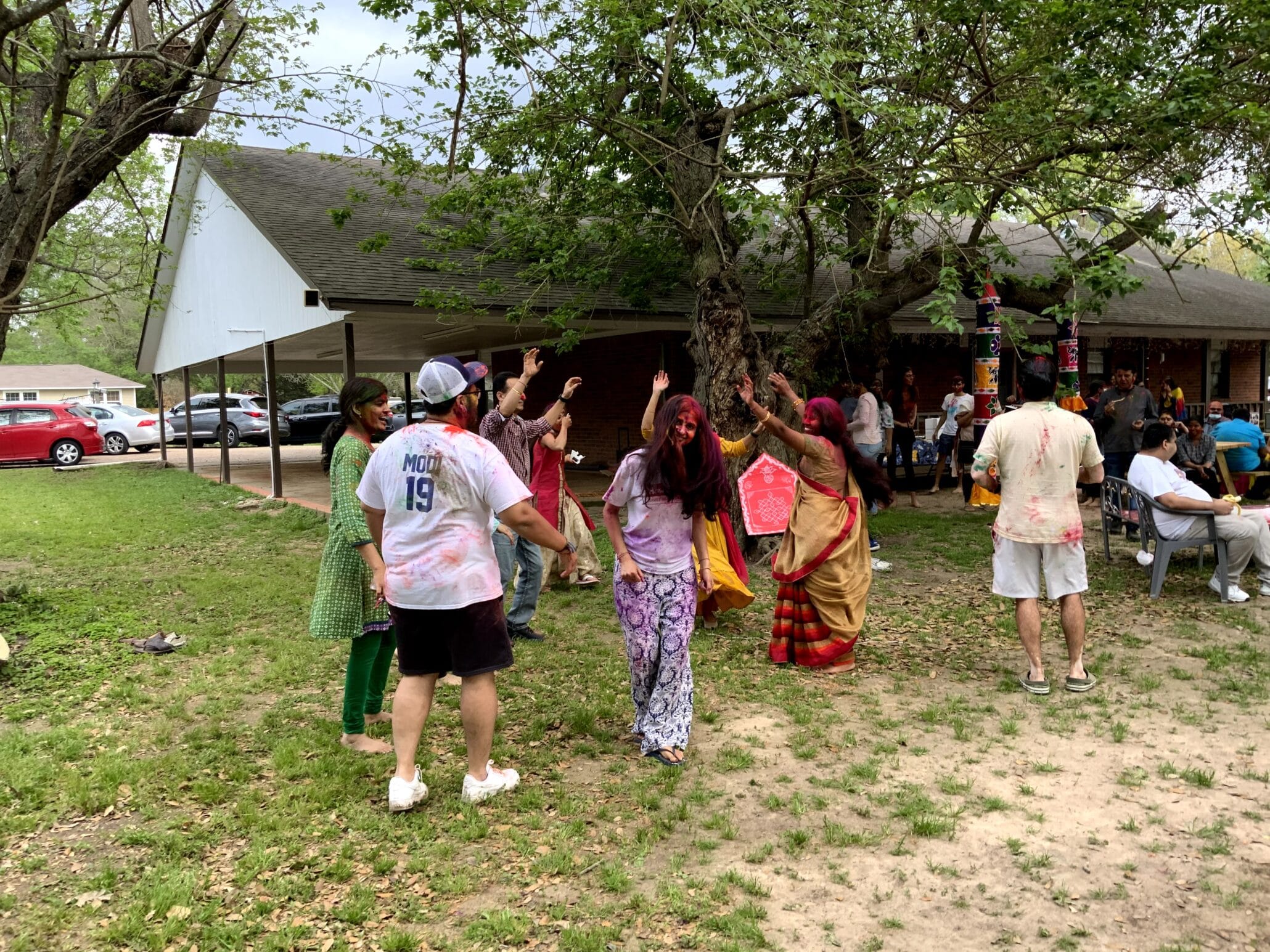 I believe in the importance of mental health. If you don't give your body the right nutrients then your mind won't work to its full capacity.
Therefore, soil health was my top priority. I wanted to build a cow-based echo system which was 100% sustainable, an unbroken chain, and that is what I did.
I began by building a biofertilizer unit which could convert 300 tonnes of cow dung a month into biorich fertiliser.
Then in 2018, I started running a project for a plant that can work methane into electricity. In March 2018, we extracted electricity from the plant for the first time and now we have a 200 cow facility which creates power that can be used in the village. That project is still being run successfully by my younger brother.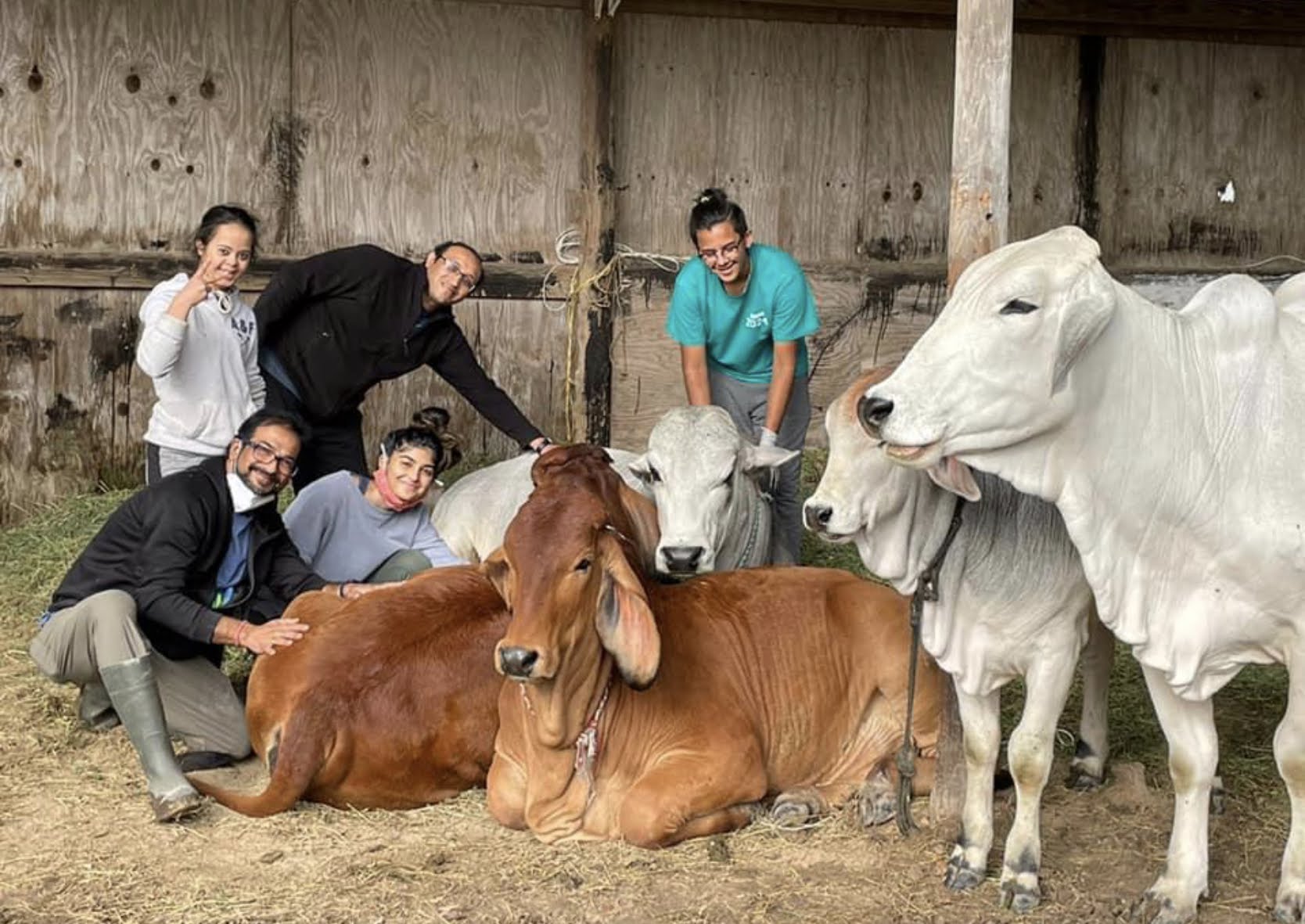 In late 2019, we went on a trip to visit the US, as we often did. The plan was just to explore a few states we hadn't before but as the pandemic hit we got stuck there.
We were scared during covid and we thought more about how we wanted to live. So I looked in Houston for a place where we could get land and keep a cow but it was very difficult to find somewhere.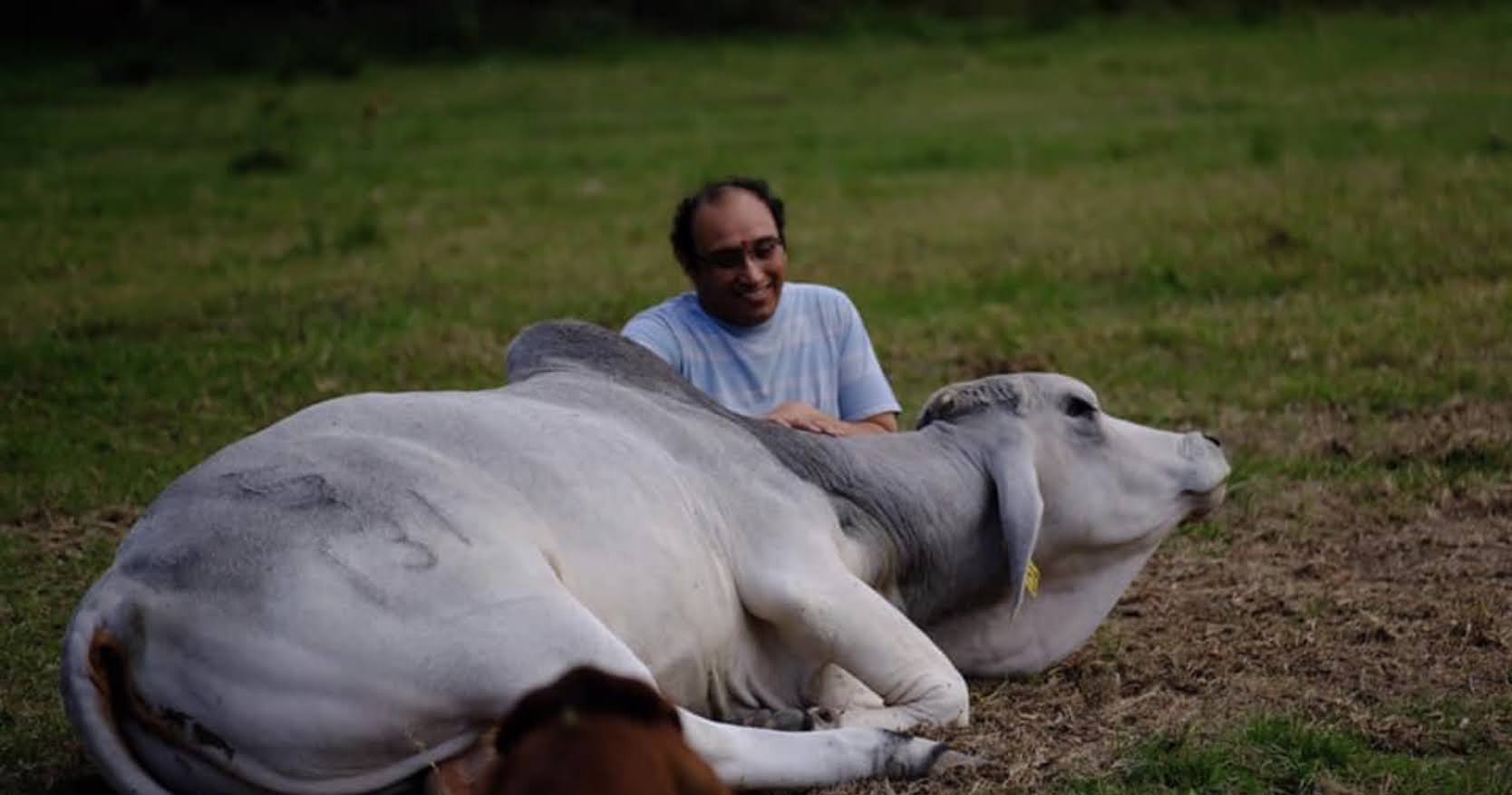 But eventually I found some land and we now have a 17 cow facility here, with the possibility for further advancement. I believe this centre could become a hub where people can come and learn about the potential simplicity of life.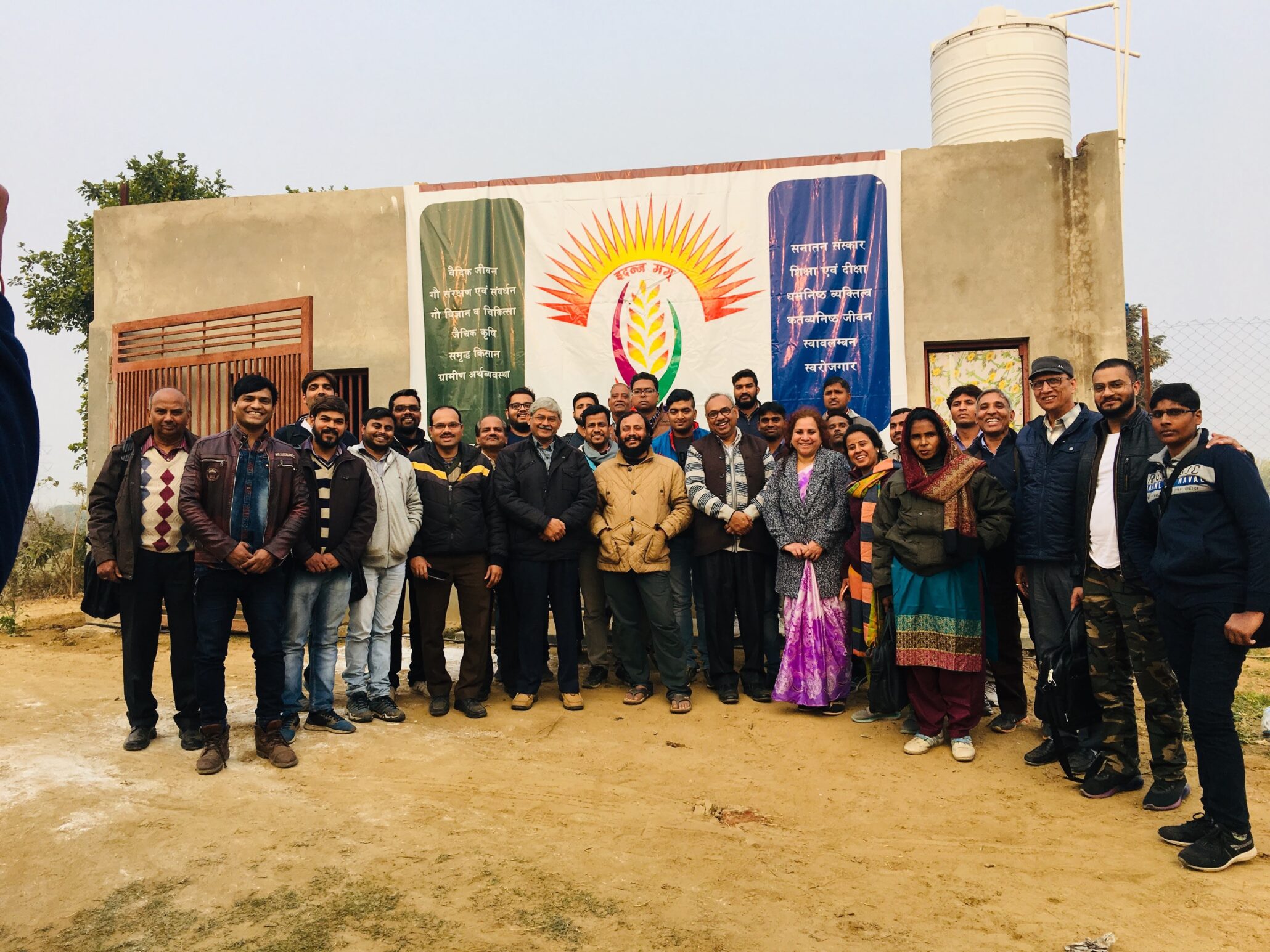 I want to emphasise that life is about sustainability and the importance of giving back to the land. I hope that in the future we can create an ecosystem which returns to nature and reignites an appreciation for the simplicity of natural life.
This blog was written by Elena John based on the interview with Tales to Inspire.
Resources
INDIA PROJECT:
FARM VISIT – INDIA
OTHER LINKS: