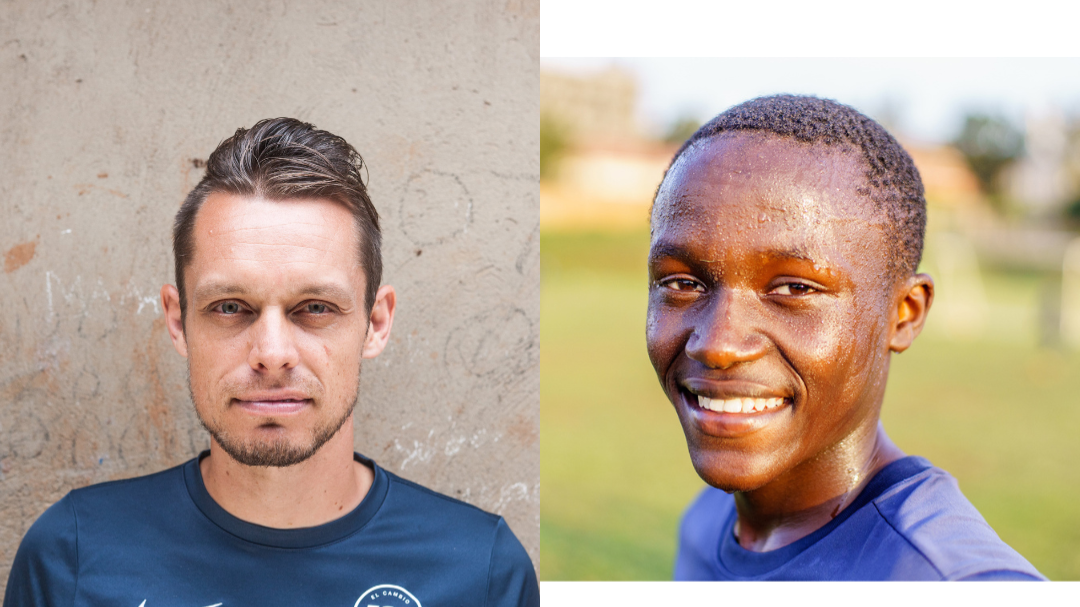 Learning to always give back
'Go and enjoy life, connect with people and try to show more love.'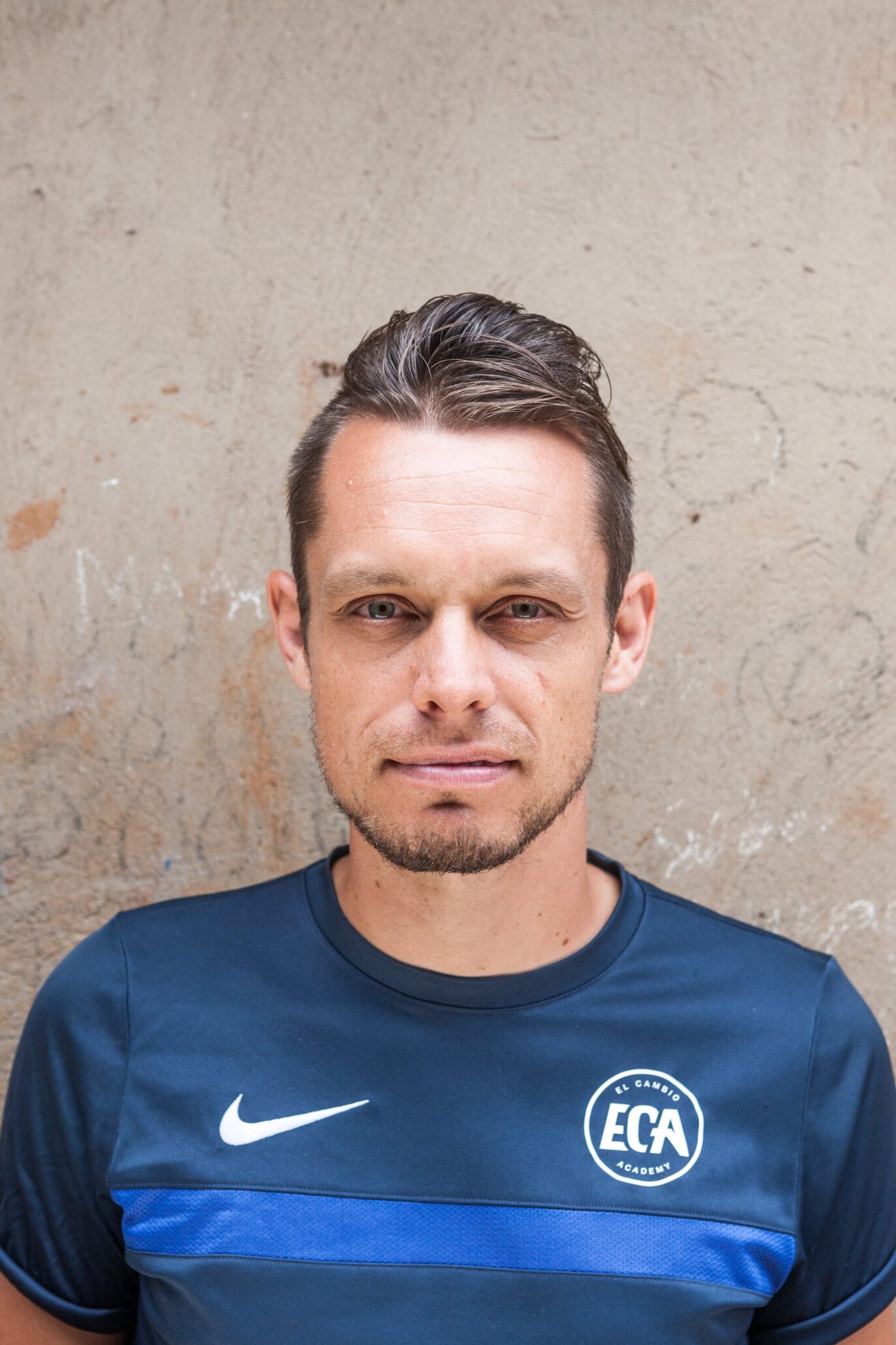 My name is Thomas Thor. I'm the founder of El Cambio in Uganda, an academy which aims to spark change through the mode of football.
I'm 40 years old, and I was born in Denmark. From the outside, my family appeared to be perfect. My dad was a sports journalist and would take us to meet all sorts of different stars. But, when I came into the world, I didn't feel very welcome, especially since I already had a 5-year-old sister.
That feeling intensified when I began getting involved with sports. I lacked love and felt as though I needed to make tangible achievements for my parents to love and be proud of me.
So, in school, I pushed football and became quite a good player. But, even though I was physically talented at the sport, I don't believe my mind or heart was ever properly in it.
I found the environment strange and uncomfortable. I felt I wasn't allowed to make mistakes and grow. People were very negative towards one another and would constantly criticise and push you down.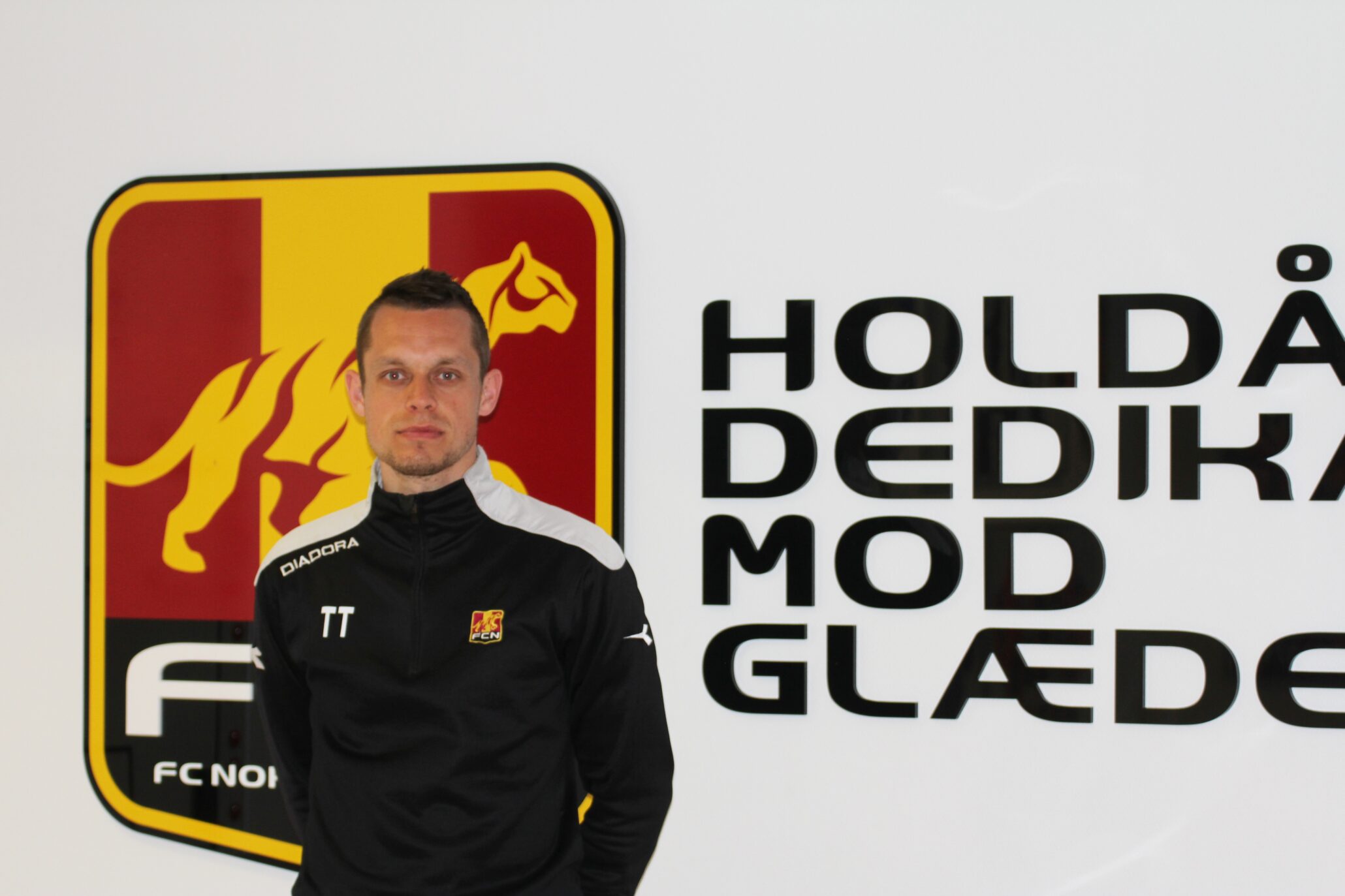 Once I got to the elite football stage, I was getting injured constantly. I think it was because my mental state wasn't right. I was making my injuries worse because my mind would convince me they were worse.
I think coaches are vital in determining the philosophy of a club, and no coach I ever had stood up for what was right or tried to eliminate the culture of negativity.
So, I quit. I began working in a talent development club in Denmark, where I learnt a lot about coaching and learning styles I liked and disliked.
About 6 years ago, I decided I wanted to create my own academy and become the coach I never had, providing my students with a safe and supportive environment where their talents can flourish without the mental restraints I endured.
I initially intended to base the academy in Central America, devising the name El Cambio, meaning change. But someone asked me why I hadn't thought of establishing the academy in Africa.
I came across the Right to Dream Academy in Ghana, which was and still is making immense change. I loved their model, and now I think of El Cambio as the vibrant younger sibling of that project.
Initially, I set up the academy with someone I had a connection with over in Uganda. It was a fantastic start because it meant we already had a location and 30 students. But unfortunately, that situation didn't work out long-term, and I decided to move on alone.
Thankfully, following the closure of that facility, I now had an effective fundraising model which could be used to begin a new academy from scratch.
There were challenges at first, but once we got the fundraising going, things became more manageable. We now have a great crowdfunding campaign, meaning many people give a little, and that way, we can keep El Cambio going.
It's incredible how much we've grown in such a short time. We now have 200 to 300 kids and hope to increase our numbers even more, especially by introducing more girls to the academy.
Our environment is one of positivity, and I ensure that the kids know it's alright to make mistakes. I make them sometimes, and when I do, I don't try to hide or deny it. Instead, we make sure to praise the good and discuss the bad with the intention of future improvement.
My key aim is to initiate a change, not necessarily to create pro football players. Football is just a tool to stir passion. I want El Cambio to be a place where children can grow and achieve their dreams. I want our kids to be the future Presidents of Uganda.
I'm aware that I might meet some criticism as I'm a white man coming to an African country. But my focus is on sustainable change, meaning I want to help African children at the academy to help other Africans in the future so that the change goes beyond me as an individual. So our slogan is 'Future African Leaders', emphasising our focus on sustainable change within the community.
I'm very ambitious, so I have high hopes for the future of El Cambio. Our success on social media has been encouraging, and I hope we can gather more funding to expand further. Currently, we rent our facility, but I'm hopeful that one day we'll have the funds to build a permanent base for El Cambio.
My only advice to my past self would be to focus more on my own health. I find it easy to get caught up in projects and forget to take care of myself. I'm hopeful that I'll be able to secure a better work-life balance in the future.
Overall, I believe that life is about helping others, and I aim to continue my work in the future. People should have equal opportunities no matter their race, religion or gender, and I hope I can continue to contribute to creating opportunities through El Cambio.
Isaac Bakwira – Doing the best I can so I can Give Back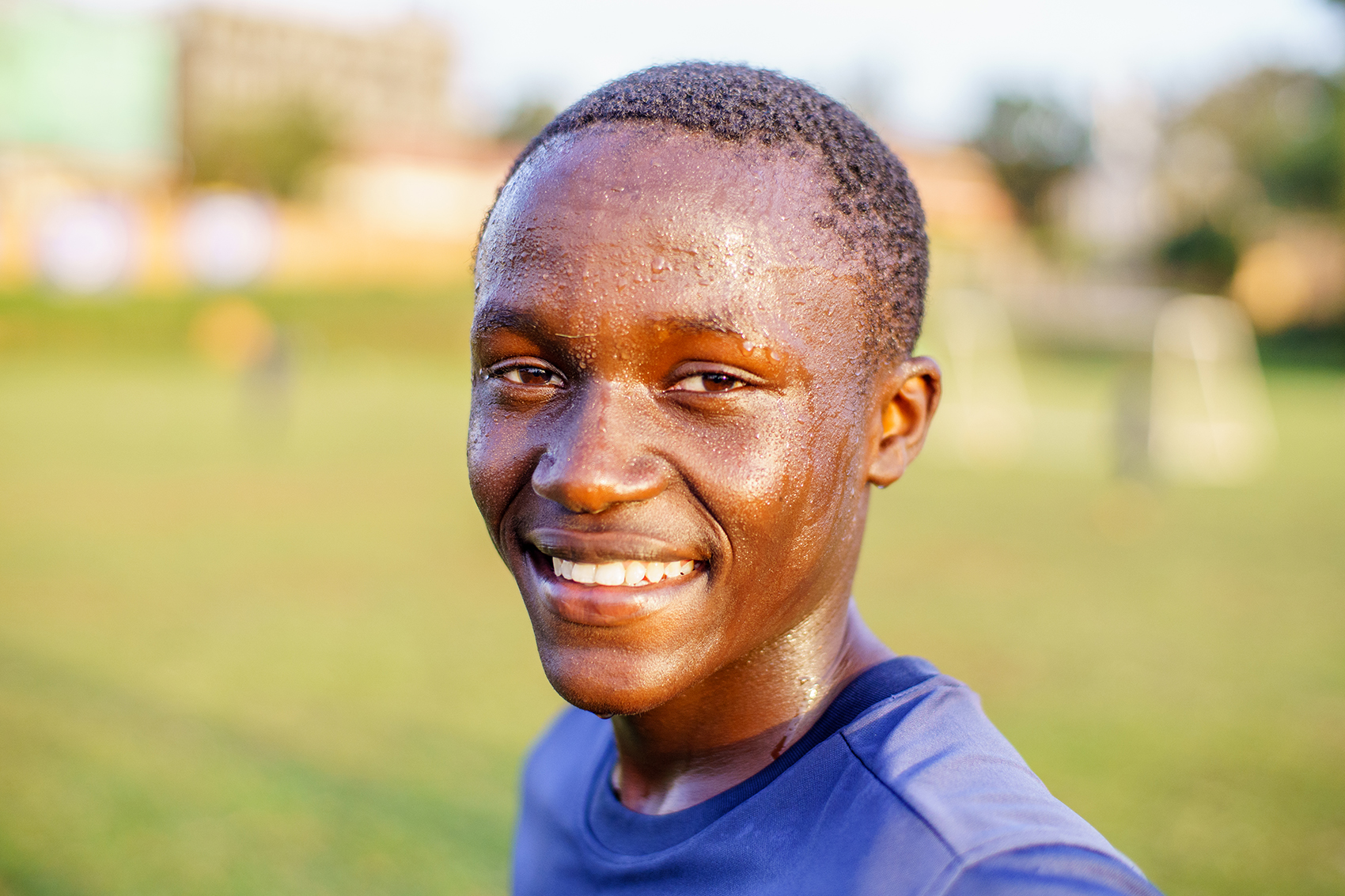 'When you have achieved your dreams, you also need to help others to fulfil their dreams.'
My name is Isaac, and I attend Thomas's academy, El Cambio. I have felt the benefit of El Cambio's supportive environment and have recently been offered a fantastic opportunity for my future.
I'm 15 years old and was born in Uganda. I didn't have any parents, so I grew up with my sister and 2 brothers in my grandparents' home. It wasn't easy.
Later on, I started playing football. It was just a hobby at first, but then I began playing for a local team near our home.
When I was 11, I played in a few tournaments, and at one of those, I was scouted by El Cambio and invited to attend trials.
There were lots of children at the trials, but fortunately, I made it through to the next stage and was then accepted to El Cambio.
That was when El Cambio was first starting, and I've been with them ever since. So now, I call El Cambio my second family.
El Cambio has been really beneficial for my development, and they give me everything I need and everything a child could want. We have schooling on an everyday basis and get great food.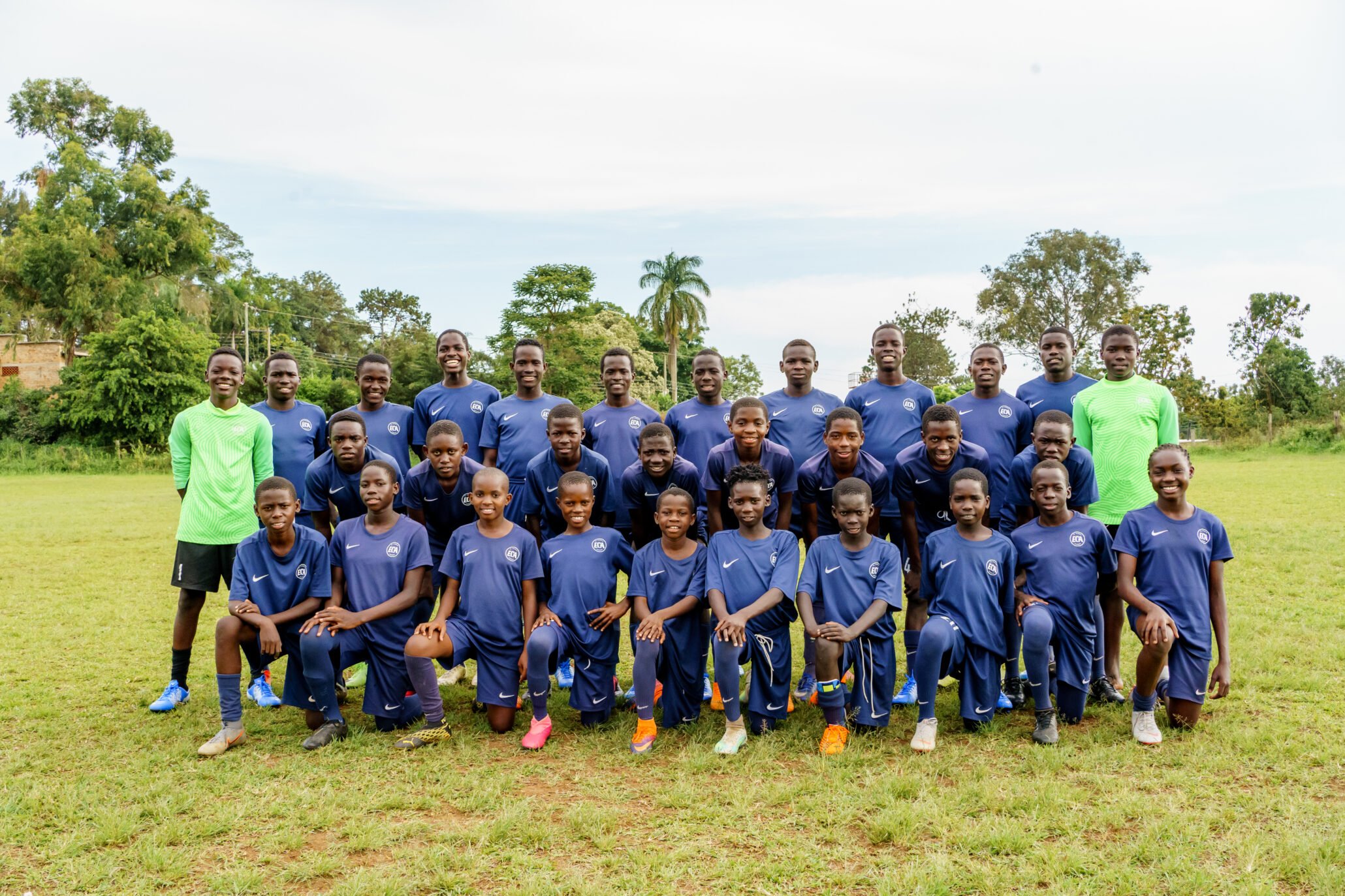 I have a fantastic opportunity coming up. In 2 months, I'll go to America to further my education and to play more football, or 'soccer' as they call it out there.
When I'm in America, I hope to become a pro player and eventually become a doctor one day. I want to come back to Uganda and help people by building schools so other children like me can also have a better life.
At El Cambio, I feel loved, respected, and there's room to make mistakes. I hope to use the tools El Cambio has provided to achieve my dreams and help others.
This blog was written by Elena John based on the interview with Tales to Inspire.
Resources: