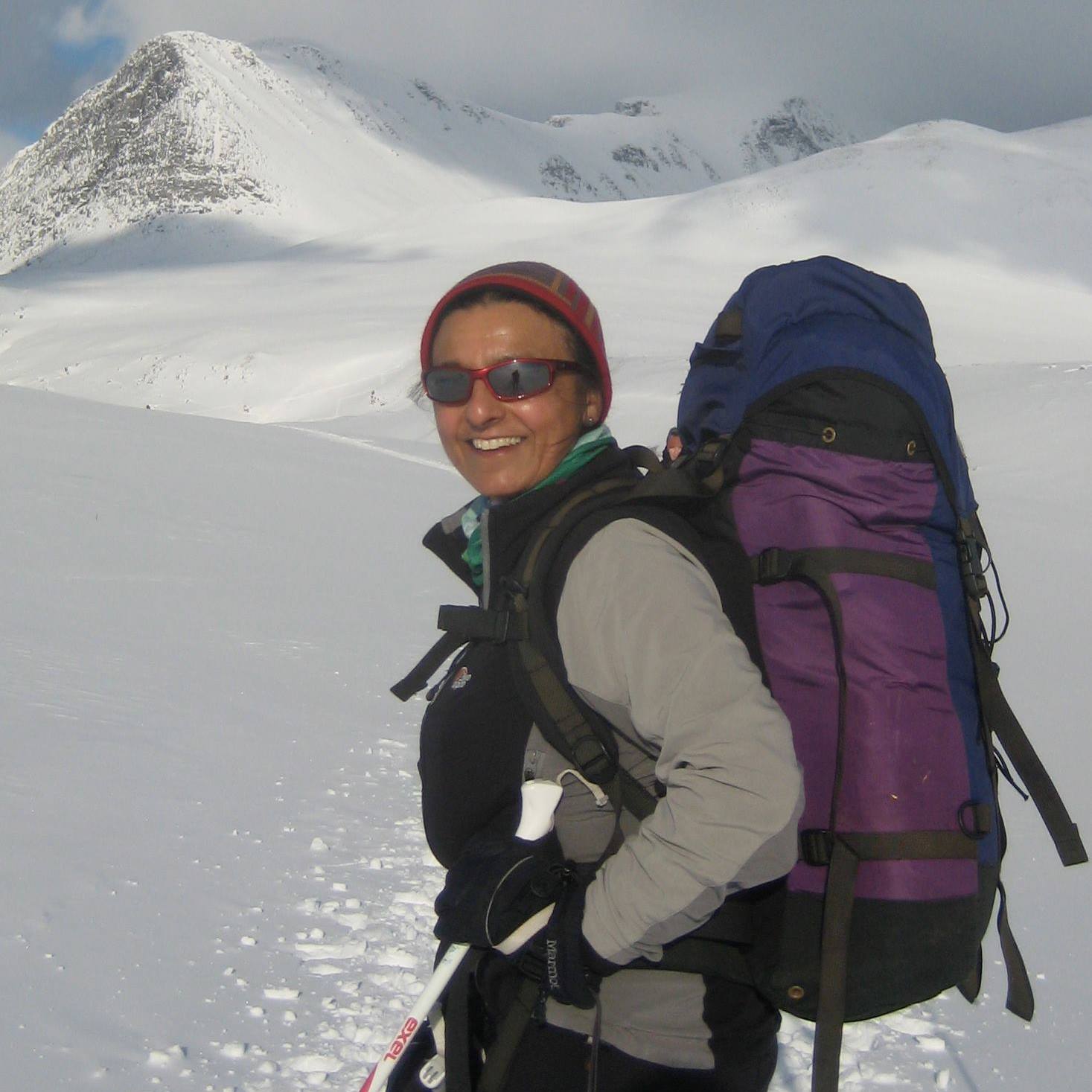 Celebrating diversity through adventure
"Life is too short to wear tight shoes"
My name is Pammy Johal. I'm the founder and operations director of 'Backbone', an organisation seeking to ignite a relationship between people from minority backgrounds and the outdoors.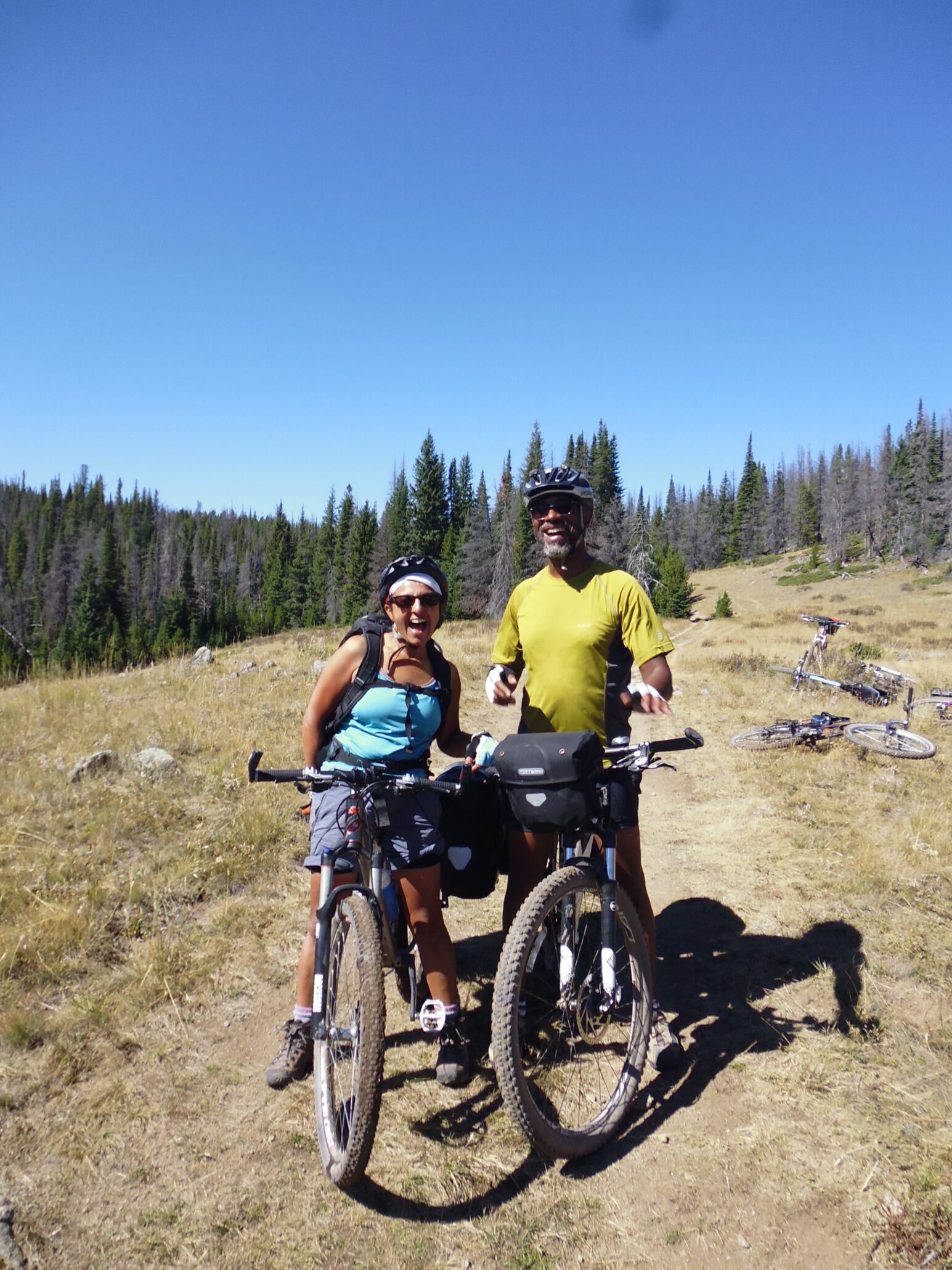 I grew up in Coventry, with a wonderful family around me. My parents moved to the UK, from India, in the 1950s; so I was raised in a traditional Sikh family. My mother was particularly traditional and my father had a passion for the outdoors. My father loved exploring, moving across the world to the UK with no money or plans, unable to speak English, and making an entire life for himself.
I know I am my father's daughter, my passion for the outdoors runs to my very core and I think my father was a great influence during my childhood. My father would take us all over the place, we had a little van and we'd drive all over the UK, camping in random places. We also used to sleep in the garden often, another memory that has stood out to me throughout my life.
I knew, from a young age, that I wasn't meant for the traditional path of life; marriage and children. But my family, as they held very traditional values, wanted me to go down this route. When I was 16 I was introduced to the mountains, after that my life changed forever, and I knew adventure was meant for me.
As a result, I went on a very difficult journey with my parents. We disagreed a lot and, considering it was the 70s, I could have been disowned from my family; as many other people were. However, there were two turning points in our relationship.
One was when I went travelling around Nepal in the 80s. I trekked for 3 months and ended up going to India. There I met my Grandmother for the first time, at 103 years old, and I learnt how to speak and write Punjabi. I began to understand my parents differently, I understood why culture and family were so important to them.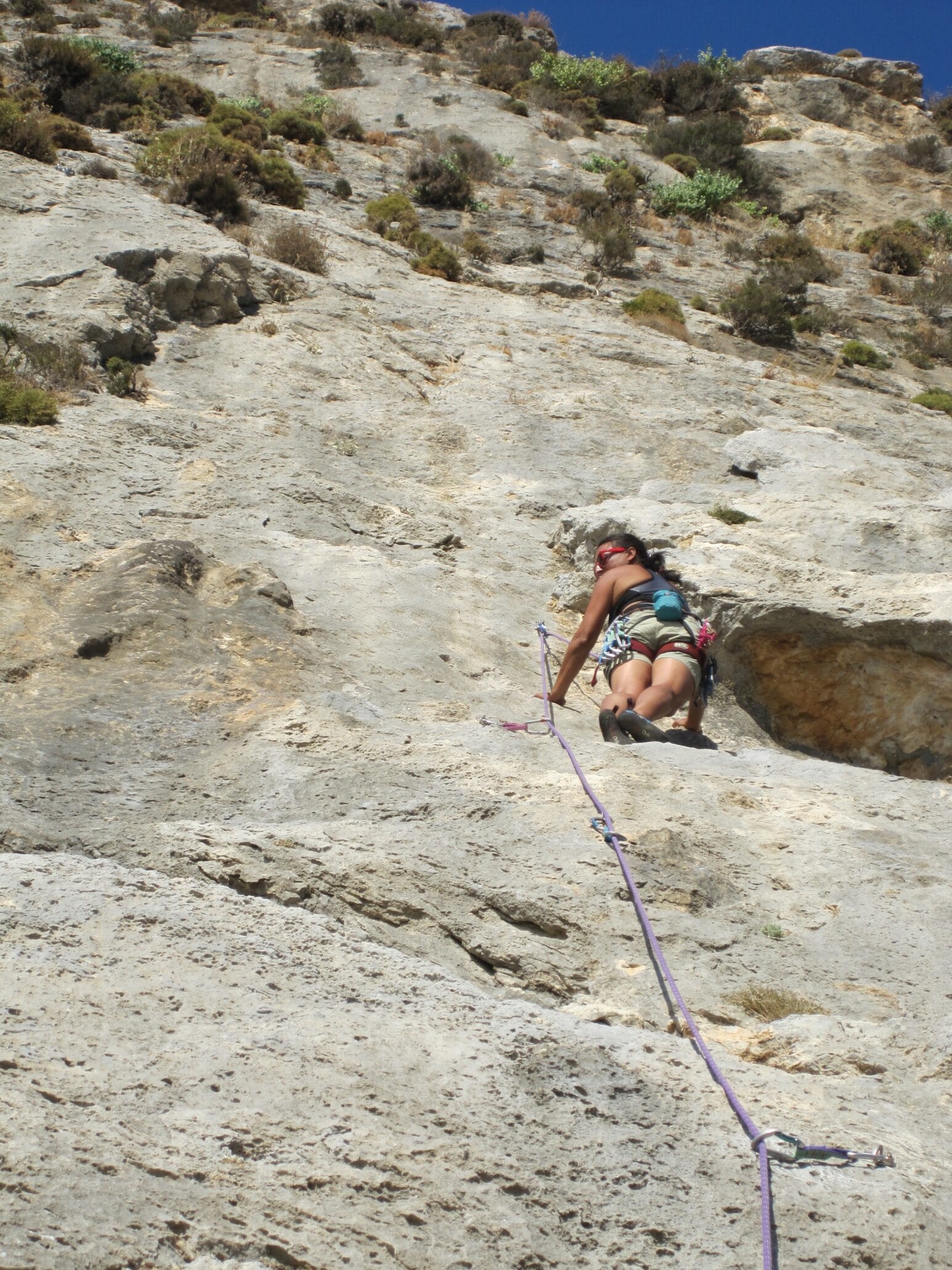 The major turning point came when I gathered my whole extended family together for dinner and I showed them a slideshow on my travels so far. I knew they'd been talking behind my back, questioning my parents about my life choices. I decided to ask them why they were talking and what it was I was doing wrong. No one had anything to say. When they left my parents told me they were so proud of me. I felt they understood me better too.
I had initially left home at 17 to do a degree in recreational studies, specialising in working with Asian women. I then left the UK to work in a summer camp in America, with just £150 to my name. Once I left for America I didn't return back to the UK for 8 years!
After that summer I applied for another job on a ranch in Colorado, I loved how spiritual it was there, alone in the Rockies. Then I got another job in North Carolina and also spent the autumn touring volcanoes in Mexico and the spring exploring the Costa Rican rainforest. During my years in America I probably only spent around 200 nights under canvas, the rest were outdoors.
But then I realised I had outgrown my situation in America. I believe life is too short to wear tight shoes. At the time, I had angel cards, which I threw onto the table, receiving the answer "transformation" each time. I realised it was time for a life transformation so I packed up 11 years of my life in America, in just 10 days, and moved back to the UK.
I cried my eyes out on the plane home but when I stepped off that plane I experienced the transformation I needed. I wanted to share the great outdoors with women like me, from minority backgrounds.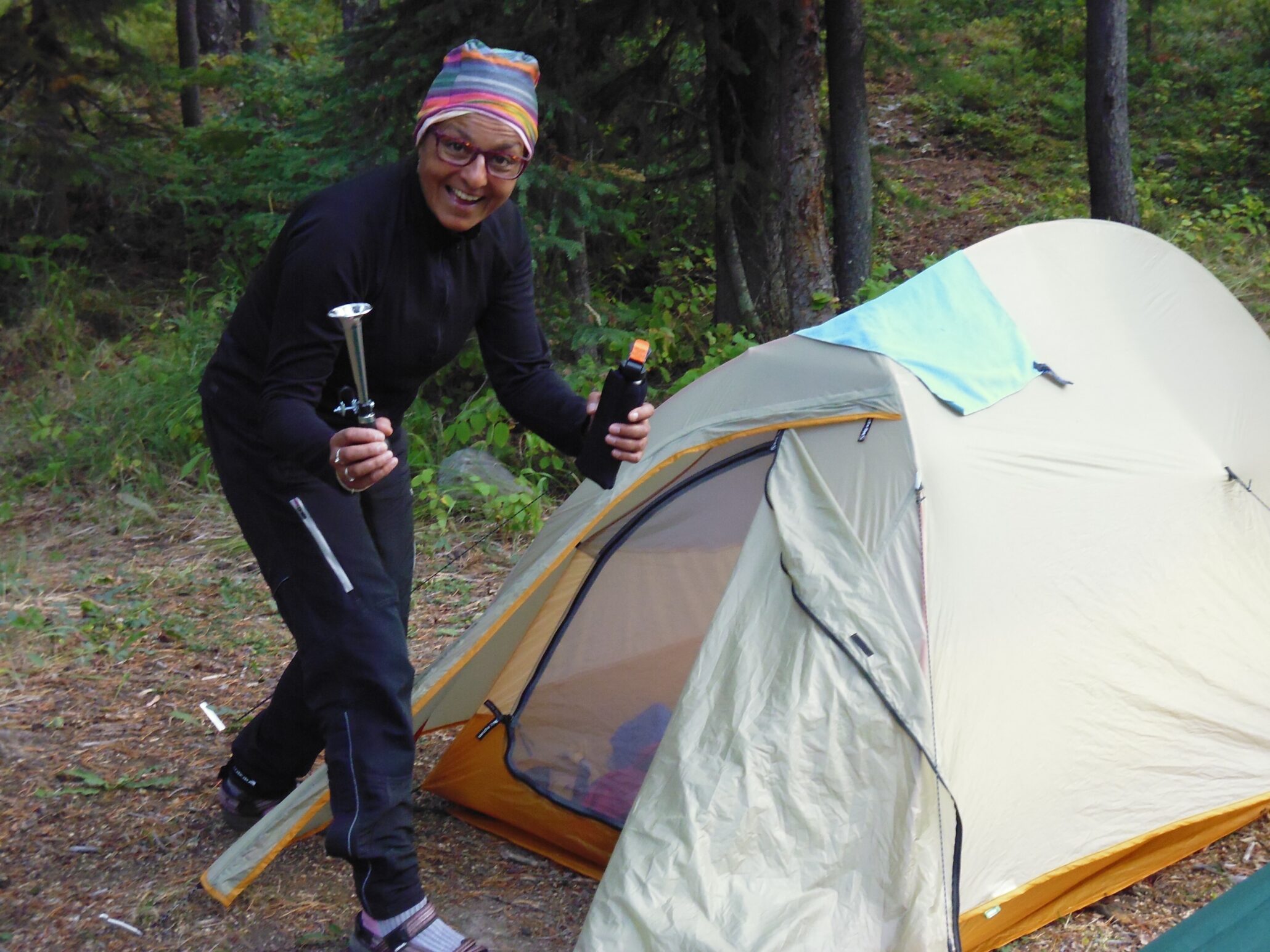 I spoke to some organisations, which worked with Black women, and asked whether they'd like to explore the outdoors. I got a really great response and Stourbridge College found out what I was doing and decided to fund my project.
I was doing a lot of things at once. I was working two jobs lecturing at two different colleges, about outdoor instruction, and was working as a freelancer with other organisations. I was approached by someone who said they'd love to sponsor me but I'd need to become a community interest company.
So that's exactly what I did. I threw myself into things and set up 'Backbone'. I built a fantastic team around me, realising it's much better to work in a team instead of trying to do everything by myself. I didn't have a proper set plan for 'Backbone' but I knew that my vision was to help women from Black/Asian ethnic minority groups to gain access to the outdoors.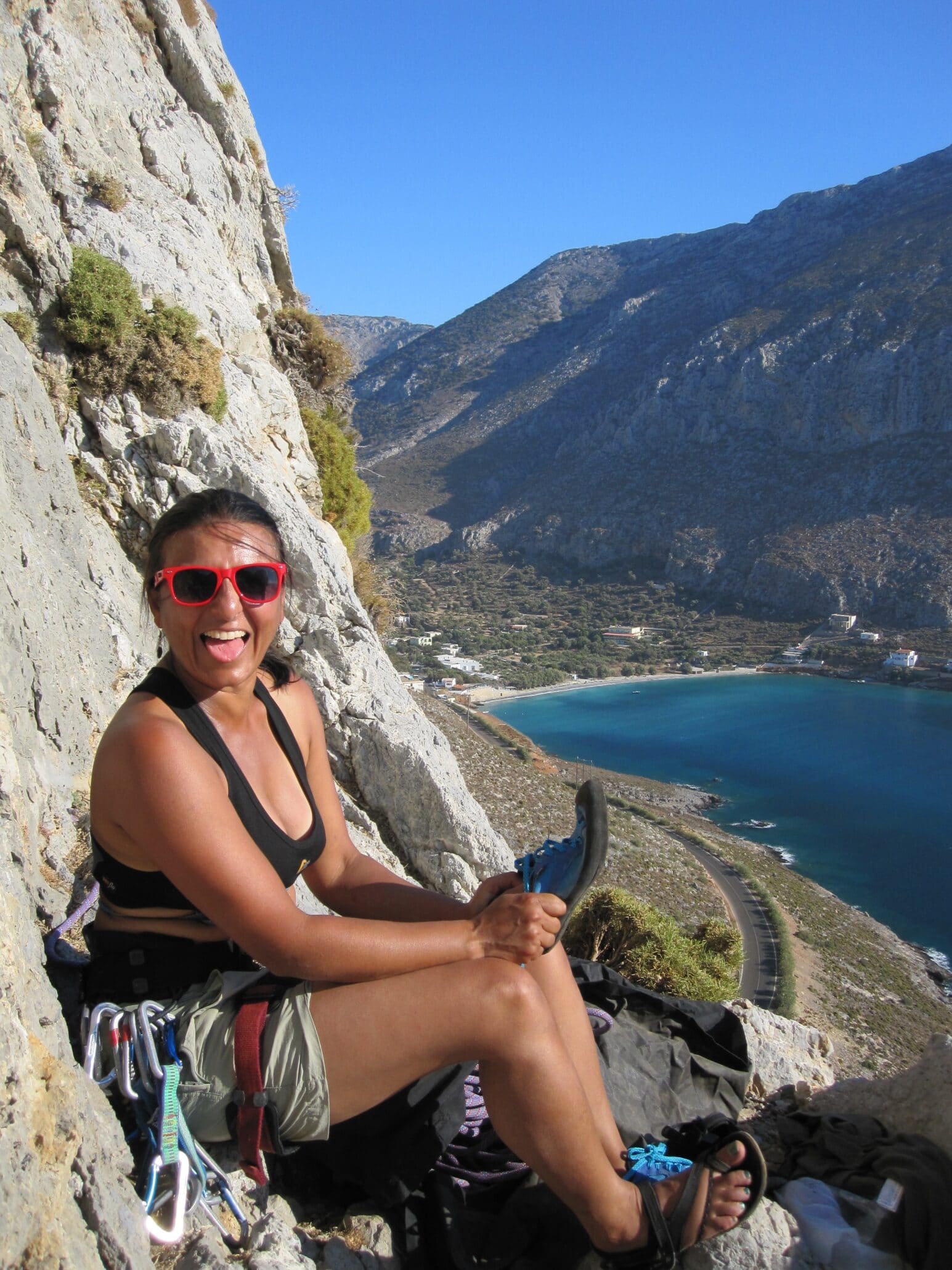 'Backbone' is very much about developing communities and taking ownership of outdoor experiences. We want to challenge the pre-existing organisations which simply seek to tick boxes, we want to transform communities.
Overall, I would like to emphasise the importance of the outdoors and making outdoor activities accessible to all. I believe that minority voices will be the voices of the future and I want to help make that happen.
This blog was written by Elena John based on the interview with Tales to Inspire.
Resources: