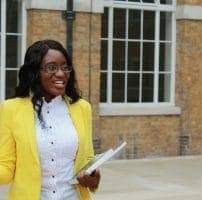 Giving young people a voice
"I don't want you to be like me, I want you to see me as an example and be yourself"
My name is Marian Adejokun and I am the founder of the photography campaign 'My Scars Tell A Story'. I am also extremely passionate about the influence of young people, founding the organisation Reach Out 2 All to amplify their voices and currently working directly with young people as an early years teacher.
I was born and raised in Atlanta, Georgia but my life drastically changed at the age of 8 when I moved across the world to the U.K. This was the first challenge I encountered in my life and had to adjust to a completely different learning style, but I persevered. As a kid I had dreams to be a judge, but my passion for helping young people began at an early age too and I started working with young people at the age of 16. I found that my work experience placement in high school was an extremely important factor in this. I learnt that the early years are important in establishing good foundations for the rest of your life and therefore good role models are key.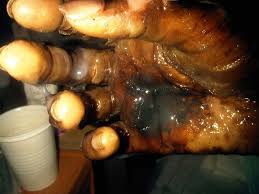 However, my life came to an extreme halt in January 2011 when I experienced a severe allergic reaction to eye-drops. I tried to hold off on getting medical attention but my airways began to close up and I had no choice but to rush to hospital. My skin and fingernails began to completely peel off, leaving me unrecognisable, and I began throwing up blood. At the time the Swine Flu epidemic was at large and consequently I was put into isolation, making the experience all the more terrifying. My condition was so severe that I was put into a medically induced coma for a month while doctors treated me. Luckily, one doctor recognised these reaction symptoms as the rare Stevens-Johnson syndrome, a serious skin disorder affecting the skin and mucous membrane, which can cause blindness and even death in some cases. I was left feeling extremely lucky to be alive. Nevertheless, at the already difficult age of 19 years old, this drastic change in appearance was a direct hit for my self- esteem and it was difficult to navigate the physical changes I now encountered.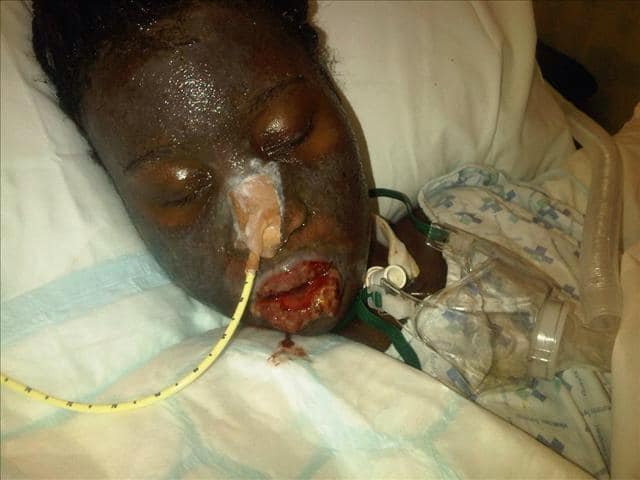 Despite this when I woke from my coma in March 2011, I chose to have a change of mind-set, as I was grateful to still be able to see and communicate. I was grateful that I was alive and I had a fantastic group of friends and family, particularly my mother, who I could draw on for support. I tried to make the best of my situation and spent my time in hospital writing two books about my experience. This led to an interest in observing the journey of how people come to be who they are today.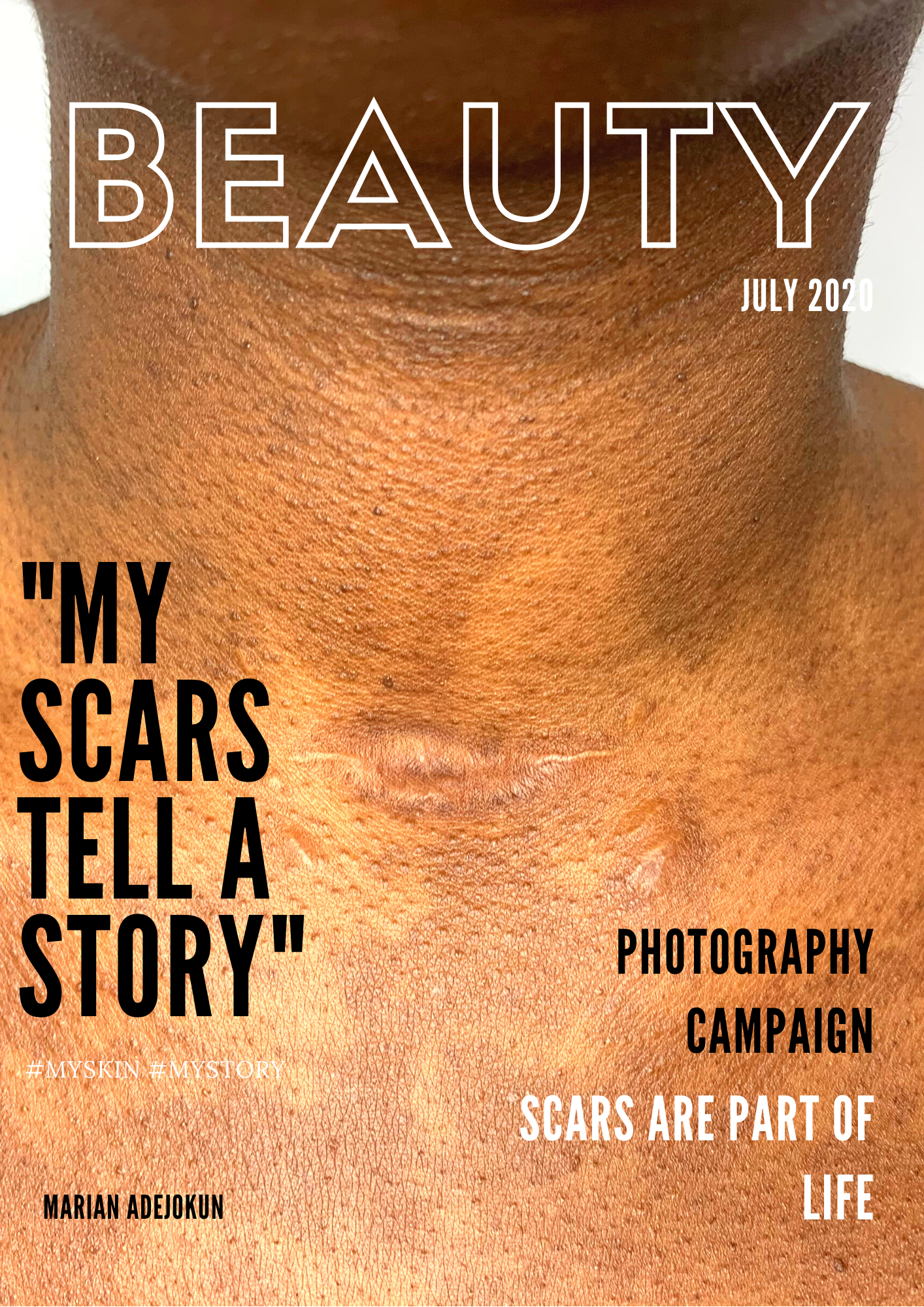 After my release from hospital I still pursued my passion and I studied early years at undergraduate and postgraduate level, becoming focussed on amplifying the voices of young people. I was concerned with the levels of knife crime and gang violence, suggesting an alarming lack of positive role models for young people. The organisation I began, Reach Out 2 All, gives young people from 13-35 years old a voice through amplifying their talents. This not only instils self-confidence in young people but also gives them a platform to let their voices be heard.
Alongside this, I documented my physical recovery from my illness with photos day by day as my skin was healing. I attempted to research my expected recovery but began to struggle with the lack of information on what to expect from my journey as there was very little documentation of the healing process on different skin tones. There was also a poem written about me called 'My Scars' and I was excited to see how my story could be viewed as a source of inspiration to others.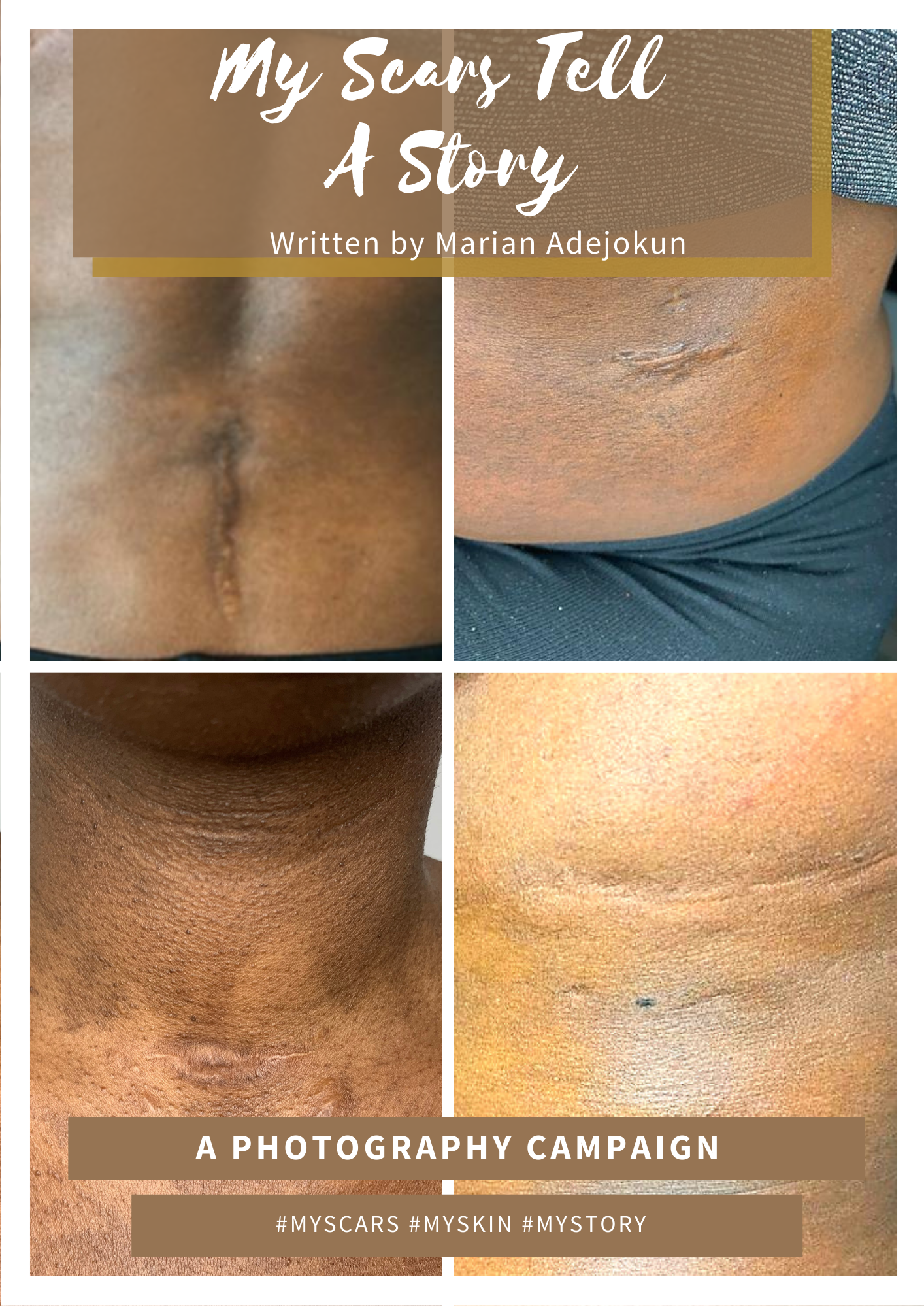 Therefore in June 2020 I went public with my story and began my photography campaign 'My Scars Tell a Story', the key aim of which was to normalise scars and remind people not to give up hope while on their recovery journey. In addition, I wanted to address the lack of representation of different skin tones in several areas including the beauty industry and the NHS and advocate for early intervention in hospitals. Through my campaign I used not only my personal story but collected, and gave a platform to, the experiences of others. I gained a lot of strength from hearing the stories of others and learnt that scars are not only physical but can also be emotional and mental.
Overall, since then my campaign has been featured in multiple articles and I have represented many top skin organisations. I have also made an almost complete physical recovery from the ordeal, with brand new hair, skin and nails. My experiences have led me to believe that everyone is on their own journey to becoming who they are and good role models are important to help inspire individuals to be themselves. I want to encourage people, particularly young people, to hold on to hope and utilise my first-hand experience of recovery to create positive energy. I am putting these aims into practice through my work as an early years teacher.
Finally, I want to emphasise the importance of being grateful and sharing our stories to empower others. As my allergic reaction, and even recently Covid-19 has demonstrated, life is extremely precious and therefore I am grateful for my situation today and that I'm able to help others.
Resources: