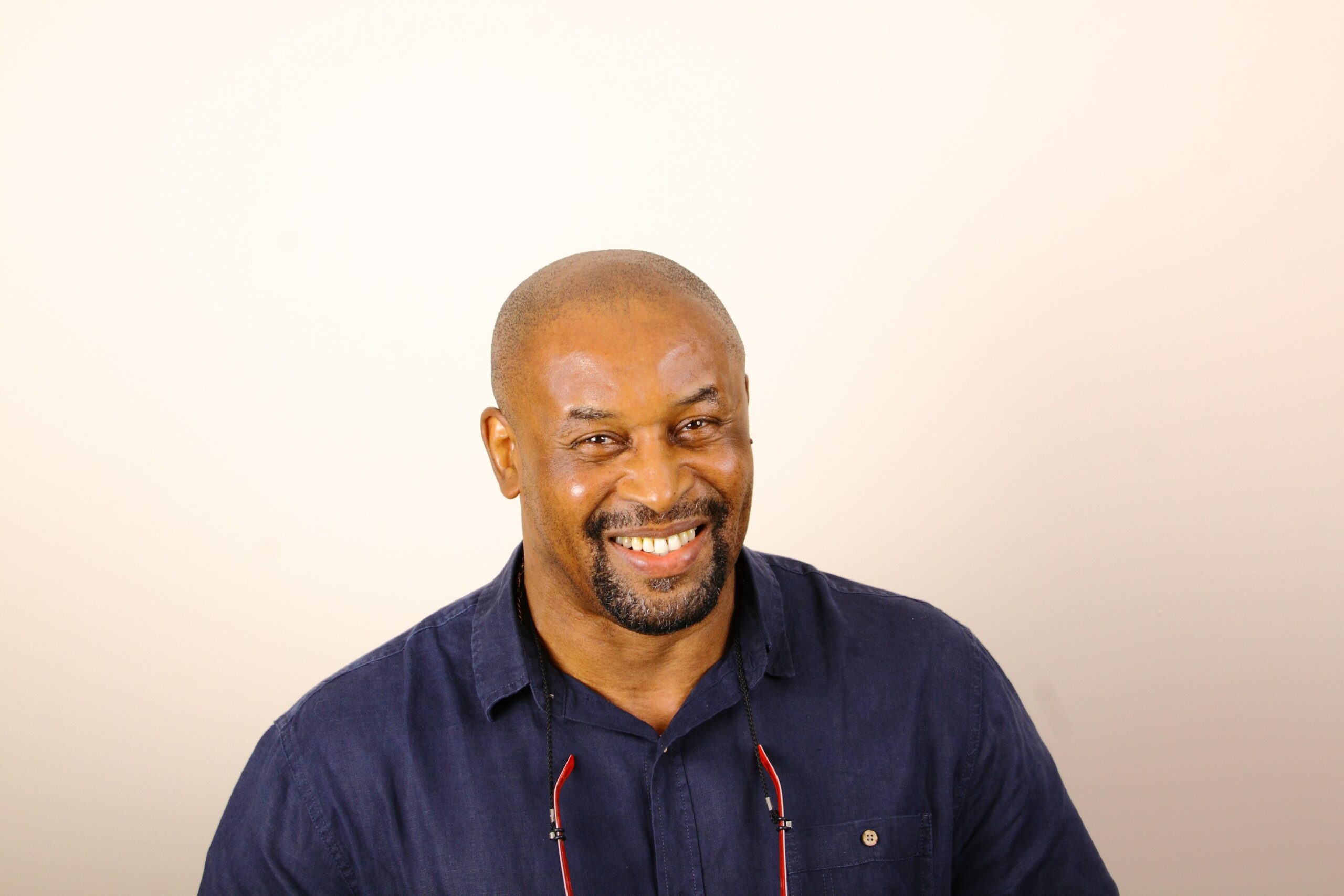 Early Dreams and Challenges
My name is Faz I was born in Jamaica in 1959 and I came over to England with my family as part of the Windrush generation when I was 10 years old. We settled  in Old Trafford, in Manchester, times were hard, especially being the eldest of 6 siblings.
I played football both on the streets and in the school playground. I dreamt of being a footballer, but back then not many children from a minority ethnic background were given the opportunity to play at a professional level.
Facing Racism on the Football Field
At 18 I managed to earn a place on a semi- professional football team. This was a huge step up for me, but some of the racist abuse I received defies belief. I remember the fans of the opposition  throwing bananas onto the field and doing monkey chants towards me. The opposition players were just as bad, but it made me so much more determined to beat them (and embarrass them with my silky skills).
Transitioning from Entrepreneurship to Sports Therapy
In the 80s, I started working on the markets selling designer children clothing, which helped me to set up my own business ventures.Trading on various market stalls in the North West. The hours were long, but the characters that I met and the camaraderie with other traders, helped make a huge difference.
We went through a recession in 1990 and unfortunately/fortunately I was made bankrupt.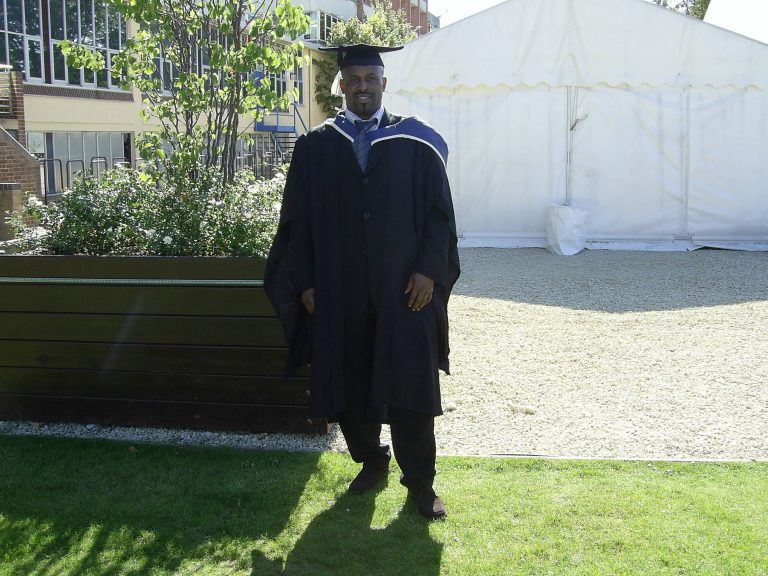 I started a sport massage course, soon after completing the course there was no money coming in, so I took a job as a doorman at a nightclub in the City Centre of Manchester.  Which was definitely something that I had never thought about doing before. 

Becoming a Football Club Therapist
Once I completed my sport massage course, I wrote a letter to Bolton wanderers FC (BWFC) to see if they required my services. Surprisingly, the assistant manager at the time gave me a call and invited me to come down. After a few weeks working with the players, BWFC employed me for a few days a week, at the end of the season they offered me a full time contract. The first few years, I was working as a doorman at night and working with the players during the day. I was living two completely different lives. I was with BWFC for 10 years and it was an incredible time to be part of the club as they were in the premier league. It was one of the best experiences in my life.
Working as a sport therapist at BWFC, I quickly became more fascinated with the human body, ie, when an injury occurs, some magical way your body will learn to adapt. The way our bodies heal is just remarkable. Healing is often a reflection of our lifestyles, many of us mistreat our bodies through lack of exercise, poor diet, smoking and poor sleep and therefore our bodies do not heal as quickly as they should.
Passion for Healing and Osteopathy
I became obsessed with learning more about the human body and completed several Diploma courses before embarking on a 5 year Osteopathy degree course in Oxford on a part time basis.
As well as BWFC, I also work for Derby County FC, Rochdale FC and Carlisle FC as their sport therapists. Once I graduated, I developed my Osteopathy practice, and returned to BWFC for another 6yrs as their Consultant Osteopathy.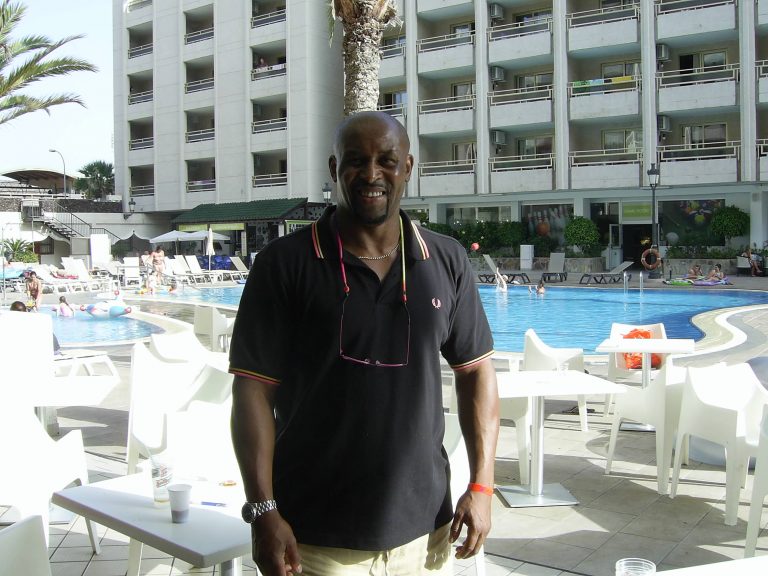 Despite being a very physical occupation, treating chronic and severe pain gives me huge satisfaction. You can't beat seeing patients who struggle to walk up the stairs upon arrival to my practice, completely transform after a few sessions with reduced pain and often able to do things they hadn't previously done in years.
Osteopathy has given me the opportunity to make a difference in this world. I see physical and emotional pain every day, but I now know I can make a difference.
I was worried when I first heard about the coronavirus, not because of the threat it posses to us over here, but also because it was killing and harming people in China, and now all over the world.Currently, I am only treating a small proportion of patients, however I am helping to reduce the load on the NHS and therefore still making a difference to people's lives.
I have kicked a few doors down in my time and my life has been one big roller coaster ride, but I wouldn't change it for the world. More importantly, I want to kick a few more doors down with regards to Osteopathy. The UK has been reluctant to accept Osteopathy, it prefers more mainstream health and medicinal practices.
My message to people right now is:
stay healthy – Exercise (even if you're only to go for a small walk)
Be positive – You don't know how lonely some people might be feeling in this pandemic.
Smile and talk to people (of course at a distance)
There is always hope in this world and if you have the ability to make some one's day better do so!
One of the few benefits of this pandemic is the spare time that it has given to most people.
Used it constructively to connect with family and friends…..so ring that old friend , send that box of chocolates….. and read those extra bedtime stories to your kids.
Fazial's Links:
Helpful links: